Daniel Craig is saying farewell to James Bond with his last film as the iconic British agent in No Time To Die. The movie will be in Philippine cinemas on December 15.
In the movie, Bond has retired from the service and living a quiet life in Jamaica. His peace is broken when Felix Leiter, an old friend from the CIA asks for help to rescue a kidnapped scientist. But this is no ordianary kidnapping case. A mysterious villain named Safin (Rami Malek) has plans to use the new technology to seek revenge and to wreak havoc. Bond is thrown back into the action with very personal stakes.
Daniel Craig signs off as 007
Daniel Craig first played James Bond in Casino Royale (2006) which was met with critical and commercial success. Quantum of Solace followed two years later. In 2012, Craig continued his Bond journey with Skyfall and in 2015, with Spectre. With Craig's Bond, the producers wanted the films to be taken as a whole rather than the episodic movies of the previous Bond iterations.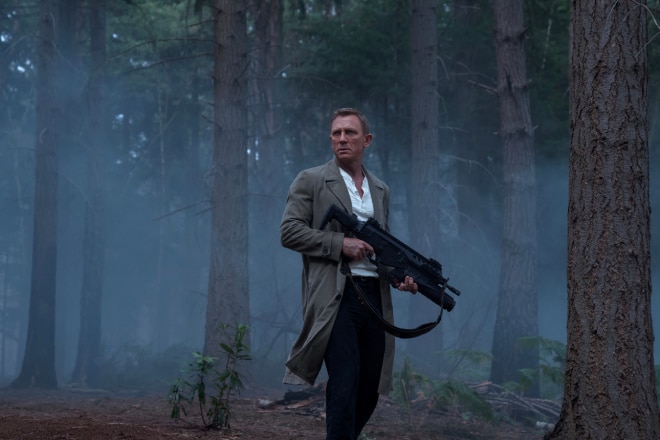 "I started it like that with Casino. That was how we went in and that was a lot of what defined the way I have played this wonderful character. I wanted Bond to look like a killer and I wanted him to behave like a killer because that's what he is, an assassin; that's what he was written as. But I wanted a modern take on that," Craig said.
With No Time To Die his last film as Bond, Craig was understandably emotional. "When I stop and think about what we have achieved over five movies, it's really very emotional; it's been nearly 15 years of my life. And I felt with No Time To Die there was a story to finish off and lots of loose ends that we needed to tie up. I feel we've done that. I'm immensely proud of it and I am immensely proud of the huge collective effort that goes into making a Bond movie. Being just a small part of that has been an honor."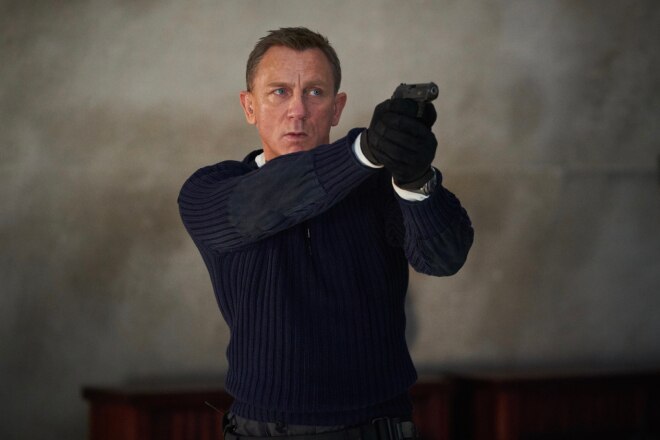 Craig is not just emotionally invested in the franchise but physically as well as does his own stunts. "Because Daniel does the stunts himself, he has huge input into how they are designed and created," producer Barbara Broccoli revealed.
"Thanks to Daniel, you really believe that Bond is in peril or that he can get hurt," she added. "He does get hurt and he feels it."
"What was so important to us was that this film be shown in the cinemas because it has this beautiful landscape… It's a visual feast in the way it's been designed and shot. We're just so thrilled we were able to open in cinemas," she further said.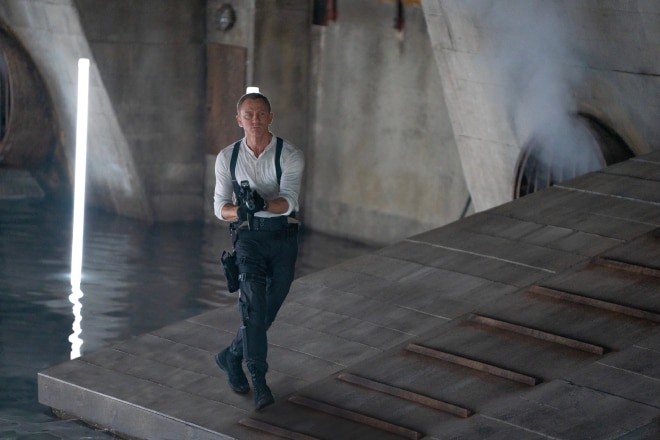 Daniel Craig's legacy as James Bond:
Returning cast
For Daniel Craig's last outing as 007, several actors and characters are coming back to say their goodbyes.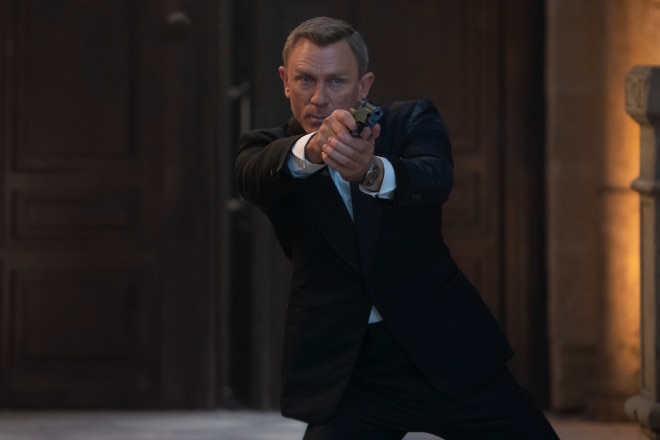 Jeffrey Wright plays Leiter once again in the latest film. "With Felix and James there is a sense of fraternal kinship. They are almost like brothers in a very select circle. The story looks at this love for one another and respect for one another. Also, I think, there's a love for the game."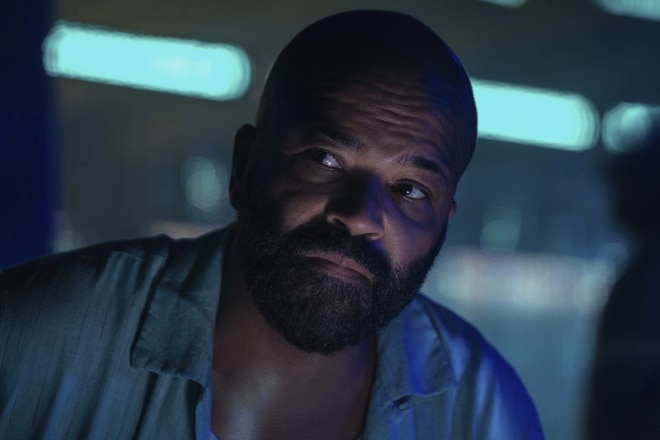 Léa Seydoux returns as Madeleine Swann, a psychologist who is "the most significant other" in Bond's life. "Madeleine is happy she's with Bond, and we think that they are united for the best. But we'll find out that they have problems to solve, and I think that in No Time To Die we learn more about their intimacy, in a way," Seydoux said.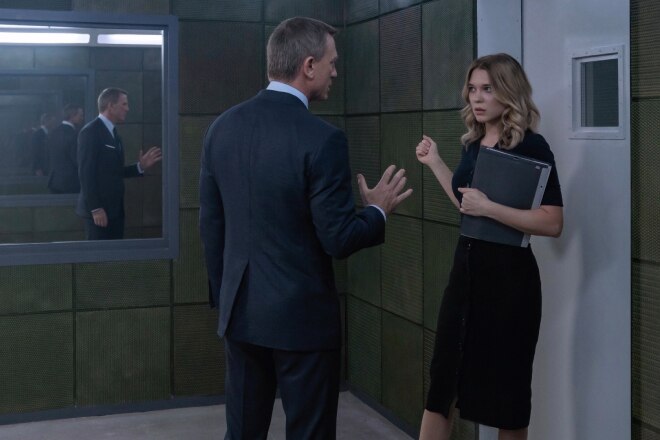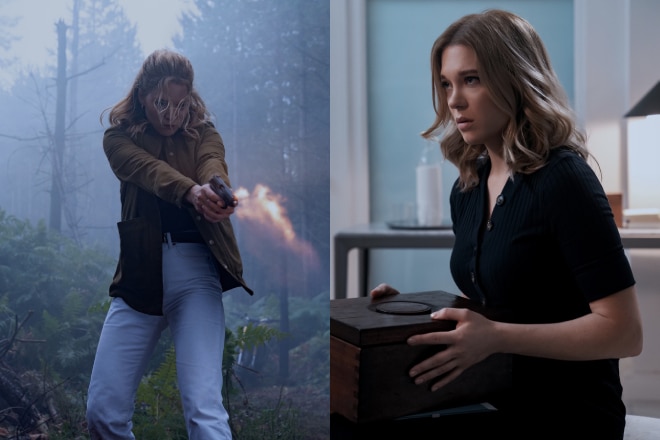 Moneypenny (played by Naomie Harris) has settled in her position as M's right-hand woman. "I think it's absolutely brilliant that the women in this movie play such a central role. They are so important to driving the story forward. They are bad-ass. They are formidable, strong and confident women. Throughout this film you know Bond would not have survived without the help of the various women that helped him along the way," Harris said of role.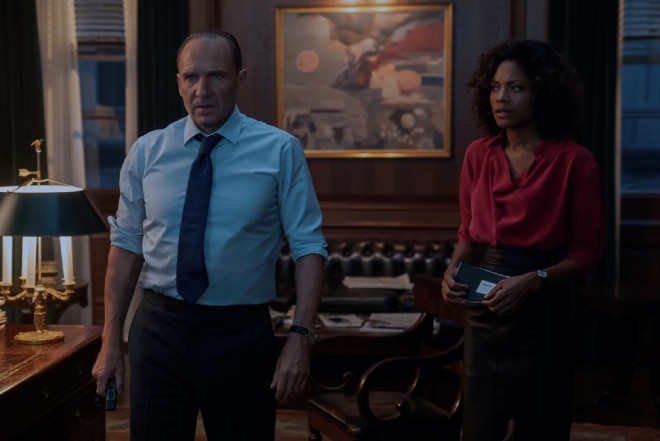 Q, the man with all the gadgets and cool tech, is torn between his loyalty to MI6 and his friendship with, and admiration for Bond. "Q's always caught between Bond, and what he's told to do by M. Always his loyalty is with Bond; there's a real affection there, which I think comes out in this film quite a lot," Ben Whishaw described his role.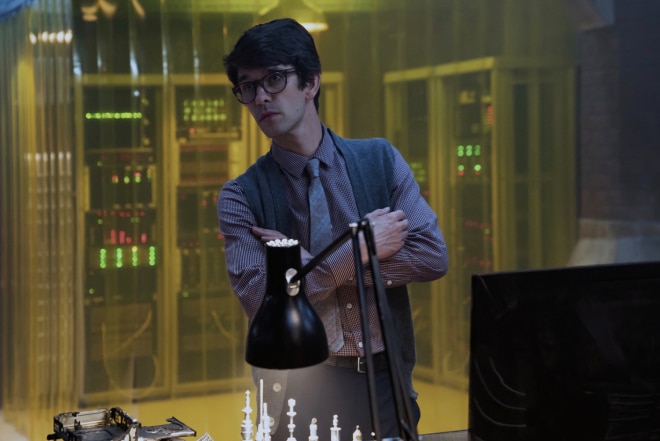 Ralph Fiennes returns as M, James Bond's boss, in his third consecutive Bond film. Fiennes said, "When Cary (director Cary Fukunaga) got on the phone with me and told me the story, I must say I thought it was very strong."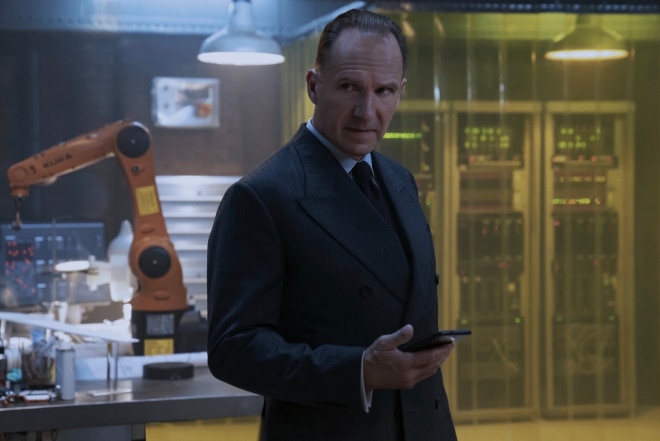 MI6's Bill Tanner is played by Rory Kinnear, who noted that the agency is more like a family. "There is that sense of tying up loose ends and there is a sense of family in many ways— that family of MI6, for one. The story looks at what loyalty requires of you, what it can take from you, and what it can do to your own personal life as well as your working life."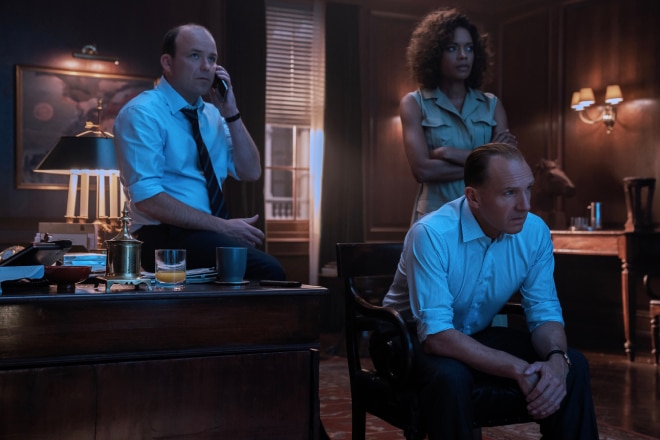 Academy Award winner Christoph Waltz is back as Bond's nemesis Blofeld, a character that debuted on screen in 1963's From Russia With Love, and whose first overt connection to the Daniel Craig's films began in Spectre. He provides insights into Bond's past and what happened from Casino Royale onwards.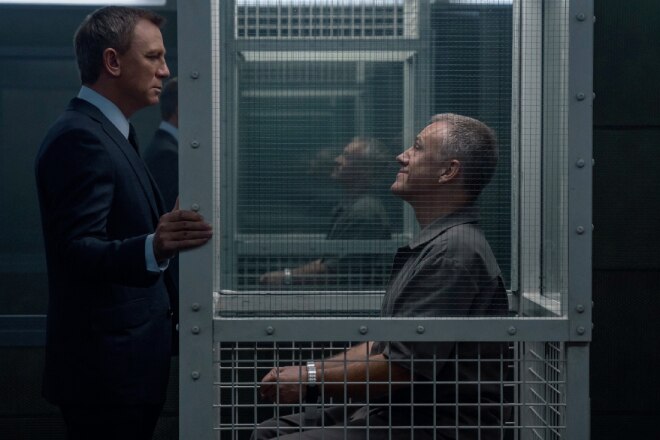 Directed by Cary Fukunaga, No Time To Die stars Daniel Craig along with Rami Malek, Léa Seydoux, Lashana Lynch, Ben Whishaw, Naomie Harris, Jeffrey Wright, Christoph Waltz, and Ralph Fiennes.