Jirisan, the mystery thriller starring Gianna Jun (Jun Ji-Hyun) and Ju Ji-hoon, reaches its climax with the finale streaming tonight, December 12, on iQiyi.
The series debuted on October 23 and had the highest rating premiere of a weekend drama for tvN. Jirisan also claimed the second highest rating premiere of any series on tvN, with Hospital Playlist 2 taking the top spot.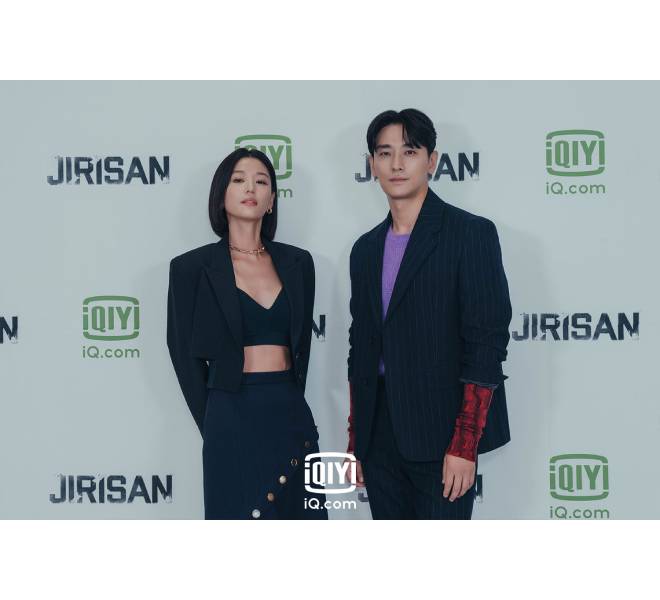 Gianna Jun plays Seo Yi-Kang, a mountain ranger at the Jirisan National Park. Ju Ji-hoon plays Kang Hyun-jo, a new comer to the mountain team. By the end of the first episode however, Yi-Kang can be seen entering the ranger station years later in a wheelchair while Hyun-jo is lying somewhere in a hospital, seemingly in a coma.
READ: Gianna Jun and Ju Ji-hoon reunite in new series 'Jirisan'
The Story so Far
At this point in the story, Yi-Kang has finally reunited with Hyun-jo, albeit in his spirit form. They are still unable to prevent more murders and fearful that she might be the next victim, Hyun-jo exerts all his strength to warn her by making his voice heard over a walk-in talkie. However, this leaves his unconscious body in critical condition.
Recalling the summer of 2019, the floods in Jirisan has claimed many lives. While on a search and rescue mission, park ranger admin executive Lee Yang-sun (Joo Min-kyung) falls and goes missing. Yi-kang's grandmother Lee Moon-ok (Kim Young-ok) dies when the bus she was on falls off the bridge. Hyun-jo discovers this was no accident as the murderer deliberately led the driver to the doomed route. He also realizes that victims were all residents of a particular village.
Finding clues, he meets suspicious ecological conservation staff member Kim Sol (Lee Ga-sub) who explains his presence in the village to meet police officer Kim Eung Soon (Jun Suk-ho). While Eung-soon was the one who asked to meet Kim Sol, he fails to show up.
Hyun-jo learns that officer Kim is a suspect, but before he can investigate, he is attacked and soon falls in a coma.
READ: Jung In-sun and Lee Jun-young are the perfect pair in 'Let Me Be Your Knight'
Back in the 2020 timeline, Hyun-jo (still in spirit form) tells Yi-kang that he thinks Officer Kim is the murderer and when he will strike again. But the murderer overhears their conversation and changes his plans. With more mysteries and suspects now piling up, will they be able to find the culprit in the nick of time?
Directed by Lee Eung-bok (Descendants of The Sun, Guardian: The Lonely and Great God) and written by Kim Eun-hee (Kingdom), the series finale streams tonight, December 12, at 8 pm on iQiyi.