With local movie theaters now open, Venom: Let There Be Carnage will be one of the first comic book-to-movie adaptations to be shown on the big screen this year. The second film in the franchise is set to open in Philippine theaters on December 8.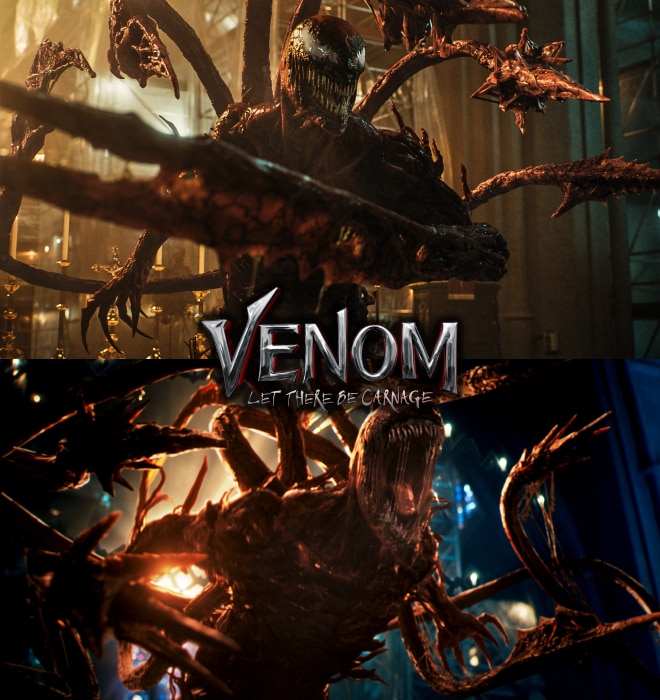 Photos courtesy of Sony Pictures
Tom Hardy reprises his role as Eddie Brock and Venom. After the first Venom film, the tough reporter and the alien symbiote have been in an uneasy alliance. While they need each other, they don't necessarily have to like the arrangement.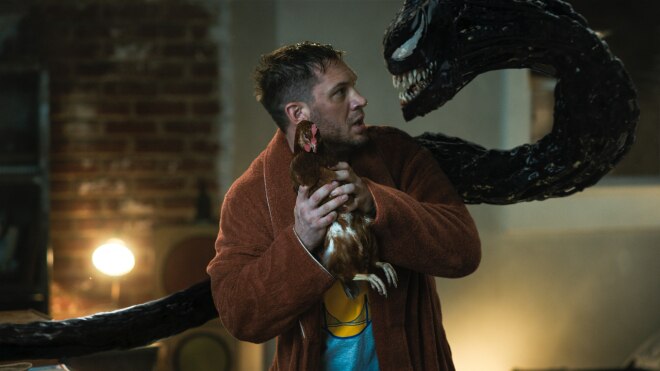 Photo courtesy of Sony Pictures
Things are looking up for Eddie's career when he secures the last interview with serial killer Cletus Kasady who is about to be executed. He also strikes a deal with Venom, allowing him to take down bad guys—which the symbiote does by chomping down on them.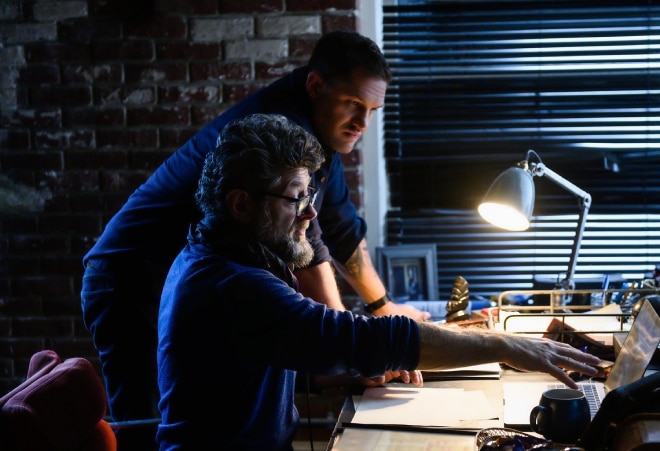 Photo courtesy of Sony Pictures
But that aside, Eddie and Venom are constantly getting on each other's nerves and things are far from peaceful. Things come to a head and the two part ways. Well, sort of.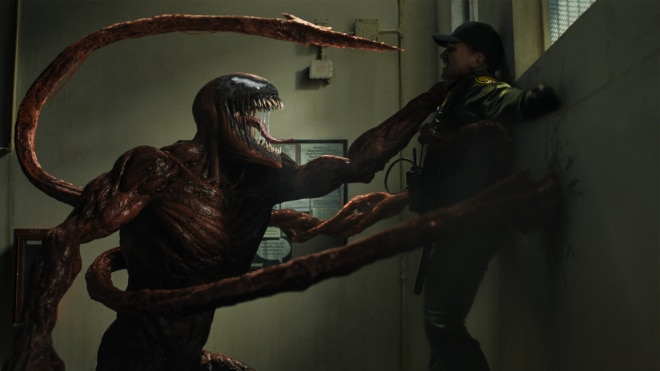 Photo courtesy of Sony Pictures
A part of the symbiote leaps onto Cletus just before his execution. Soon, a deadlier and much more malevolent alien hybrid is born as the serial killer becomes the host of Carnage. With Cletus's innate violent nature, Carnage doesn't hold back and goes on a destructive rampage.
Only Eddie and Venom can stop Carnage. But will the two be able to set aside their differences to take down a murderous monster?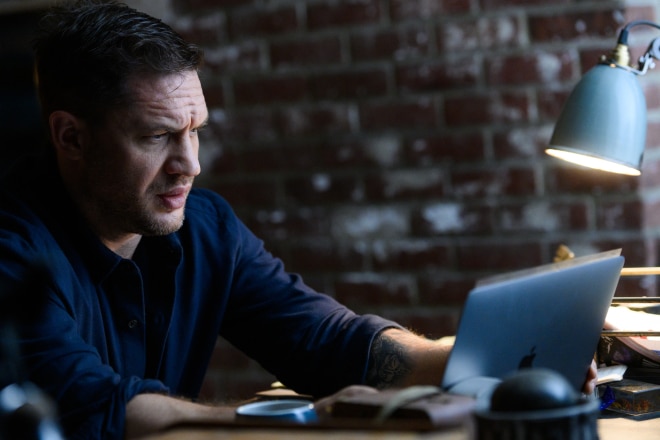 Photo courtesy of Sony Pictures
Watch the film's latest trailer here:
The Venom Crew
"It's a joy to play two different parts of a psyche because Venom and Eddie are one for me," Tom Hardy said of his "roles". "They are just differentiated by the fact that one is the monster and one is Eddie, but they are always contained within one individual."
Venom: Let There Be Carnage also marks Hardy's first feature film writing credit. The actor wrote the story with Kelly Marcel, who also wrote the screenplay.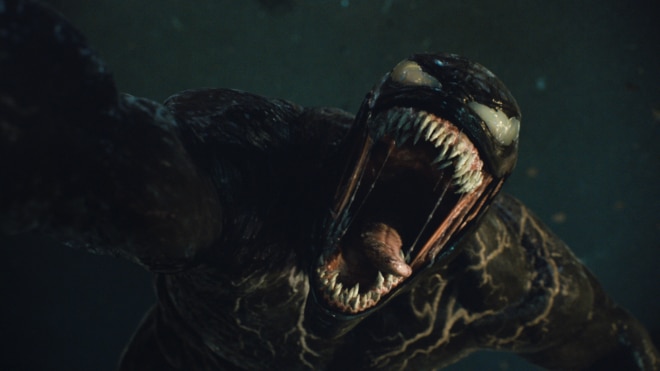 Photo courtesy of Sony Pictures
"Tom is a creative force with a brilliant mind for generating ideas, so collaborating with him on the story for Venom: Let There Be Carnage was a really fun and exciting time where anything felt possible for these characters that we have grown so fond of," said Marcel.
"Tom worked tirelessly to bring this story to life both in development and on set. We all know how talented he is onscreen, but I'm very excited for people to get to see how brilliant he is offscreen as well," he continued.
Actor Andy Serkis also took on a very different role as he helms the Venom sequel. Known for his motion capture performances as Gollum in The Lord of the Rings trilogy and as Caesar in the Planet of The Apes films, he joined the Venom crew largely because of Tom Hardy.
"When Tom gave me a call out of the blue, saying he thought it would be great if I directed the sequel and asking me to come on board, I think it was because he wanted a director who would be capable of safeguarding his performance, translating it into a visual-effects realm, with some degree of authority from experience with that. We had been circling each other as actors for so many years, and it was wonderful to finally get the chance to work with Tom," Serkis said.
READ: Fans get a sneak peek of 'Venom: Let There Be Carnage'
"The film is a love story – but not the love story you might think. It's very much about the extraordinary relationship between symbiote and host. Any love affair has its pitfalls, its high points and low points; Venom and Eddie's relationship absolutely causes problems and stress, and they have a near-hatred for each other. But they have to be with each other – they can't live without each other. That's companionship – love – the things that relationships are really about," he added.
Serkis further explained, "It's Jekyll and Hyde. Eddie is rather arrogant, thinking life owes him a favor. Venom is the complete opposite, unfiltered and speaking his mind totally. And they're trapped together. After meeting in the first movie, they've now got the seven-year-itch; they've had enough of each other and can't wait to be apart.
"The argument in the apartment is one of the first things we shot. For two years, these two have been living a frat party kind of life in Eddie's apartment, and he's sick and tired of his place being trashed. It's like living with an oversized toddler with no control whatsoever," Serkis said of the love-hate and more hate relationship of Eddie and Venom.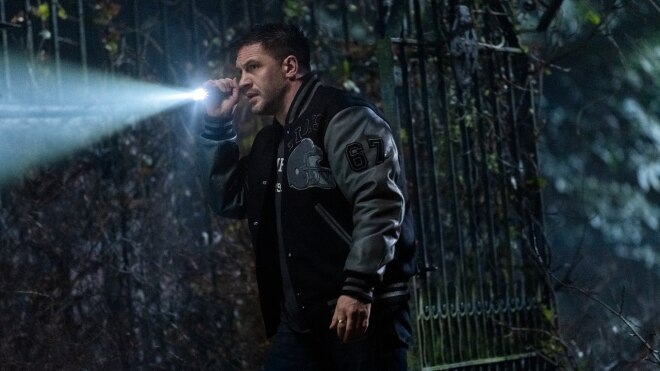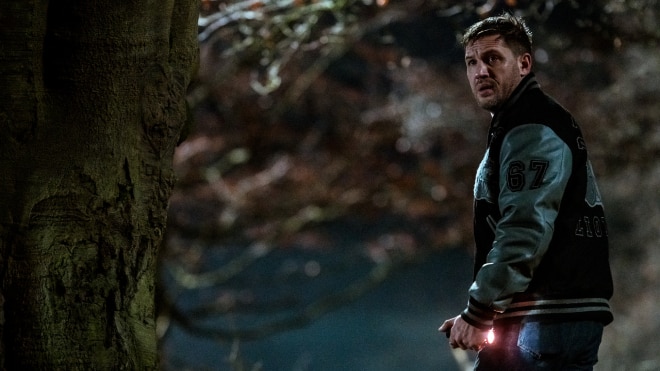 Photos courtesy of Sony Pictures
After watching the first film, Serkis somewhat understood why he was suited to be at the helm of the follow-up film. "I thought Tom gave an extraordinary performance. It was right in my wheelhouse—creating characters using CG."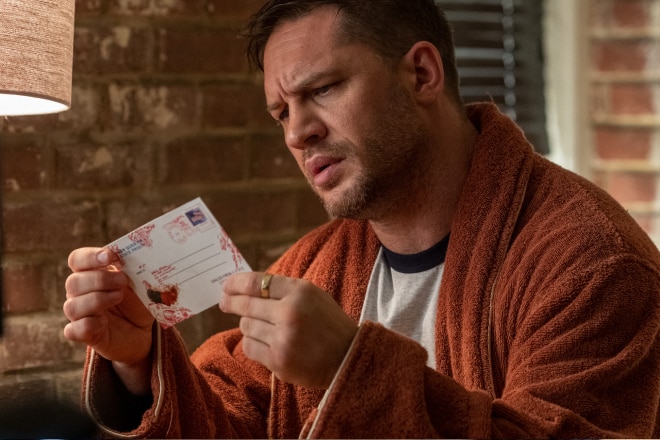 Photos courtesy of Sony Pictures
As for Hardy, he said of Serkis, "Andy has spent years in front of the camera as well as behind it. He's done performance capture and animation, and he understands story and nuance and vocal landscapes. He's a great actor, a great director, and a decent man too. He was perfect to direct this and has done an amazing job."
Playing Cletus Kasady and Carnage is Woody Harrelson whom director Serkis praised as, "exceptional in everything he does."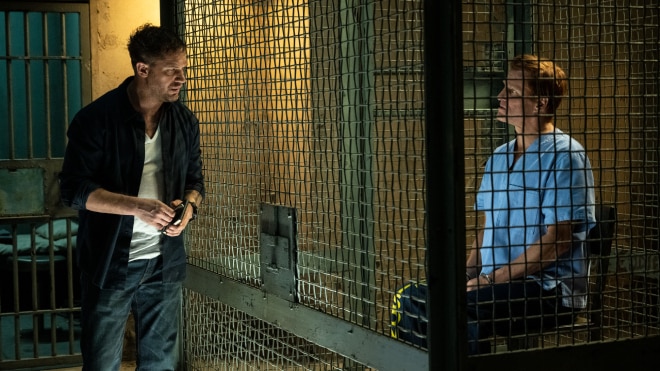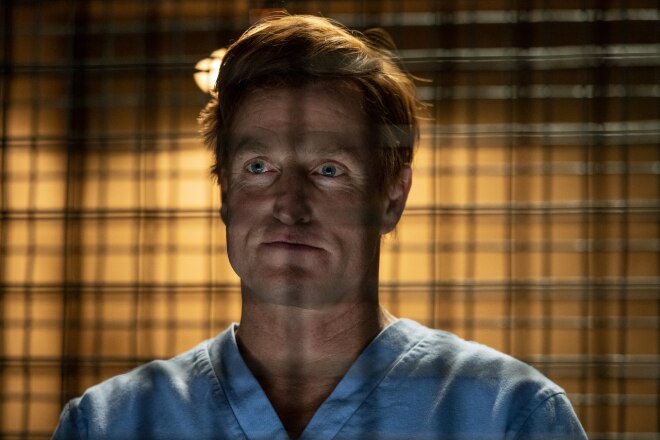 Photos courtesy of Sony Pictures
Producer Avi Arad explained, "Carnage is who the fans have been waiting for, finally making his big screen debut. He's Venom's ultimate adversary, stronger and more violent in every way. It doesn't help that serial killer Cletus Kasady is Carnage's host, enhancing his maniacal worldview into something incredibly sinister. In the comics, Carnage is Venom's offspring—his 'son,' if you will—which makes the conflict between them far greater."
Serkis added, "Cletus is twisted, devious, manipulative, and damaged as anything, but in Woody's portrayal, you can't help but love him. He could have been just quips and arch, but Woody sits him on a tightrope – a child in one moment, and a deep, dark killer in the next, a real vulnerability underneath it all."
"He's a psychotic killer," Harrelson simply said of his character. "He had a nasty upbringing, and now feels compelled to take revenge on the people he felt were responsible for the state he was in."
"Even before he meets Eddie, Cletus has a sense that Eddie is going to be a friend – a lifeline, a guy who believes in him," Harrelson added.
As for the actor himself, Hardy said of his co-star, "Woody is one of the coolest people I have ever met. As a human being and as an actor, he is just formidable. There is nothing that you can present him with that will shock him; he has an answer, a solution to everything and he has a story to tell. As an artist, he is just wonderful, with such a brilliant, talented playful creative mind, that it's an absolute joy to work with him."
Directed by Andy Serkis, Venom: Let There Be Carnage also stars Michelle Williams and Naomie Harris.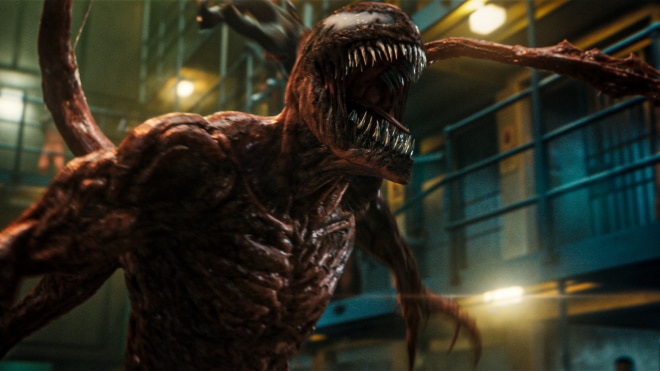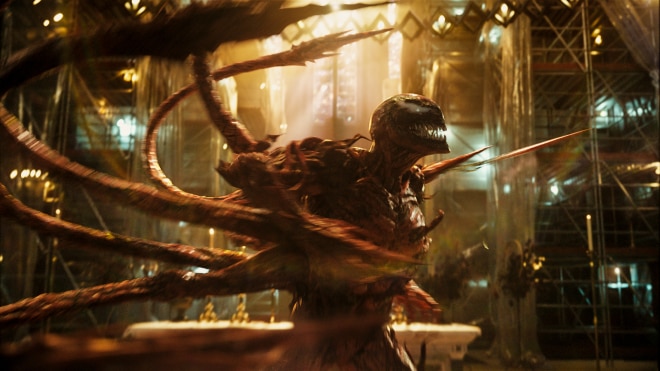 Photos courtesy of Sony Pictures