Global streaming service iQiyi, the leading provider of beloved pan-Asian content worldwide, finally sealed a multi-title content deal with ABS-CBN. The partnership fortifies the commitments of both companies in bringing high-quality, relatable and inspiring Philippine content with universal themes while bringing Filipino talents and stories onto the global stage. The exclusive partnership adds to iQiyi's growing library of Asian content from Japan, South Korea, Greater China, Thailand, Singapore, and Malaysia available across 191 territories.
READ: Andrea Brillantes, Seth Fedelin, Gigi De Lana, and Gerald Anderson to star in new online series
During the ABS-CBN Entertainment and Iqiyi.com partnership launch media conference last November 23, three Filipino original series were unveiled starting with two projects this year and a third one slated for release in 2022. ABS-CBN Chief Operating Officer for Broadcasting Cory Vidanes shared the exciting news during the event.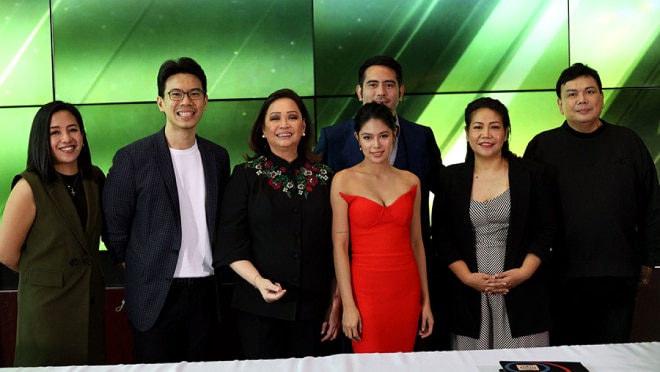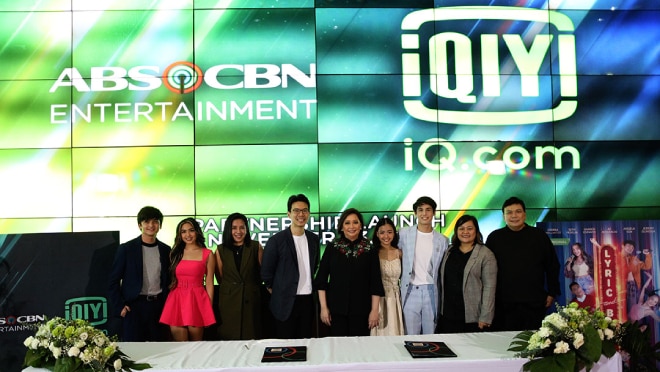 "For the good news, this year we have two Filipino series, the first one is a romantic dramedy entitled Saying Goodbye starring our Philippine teen superstars Andrea Brillantes and Seth Fedelin. Introducing Kobe Brown and Andi Abaya. Our second series is a romantic comedy entitled Hello Heart starring one of our country's premiere leading men Gerald Anderson and Philippines's hottest New Gen Diva Gigi De Lana. It's her first leading role in a series so we're very proud. But it doesn't end there guys, in 20222 we will give you an all Filipino teen musical drama starring our young breed of multi-hyphenate artists Darren Espanto and AC Bonifacio, Sheena Belarmino, Jeremy Glinoga, and of course Angela Ken and last but not the least, it's Andrea and Seth again in a series entitled Lyric and Beat. So watch out for our engaging and vibrant series on iQiyi. I am optimistic that this is only the beginning of a great partnership and many, many more projects on iQiyi. Please watch out for this great series lineup on iQiyi."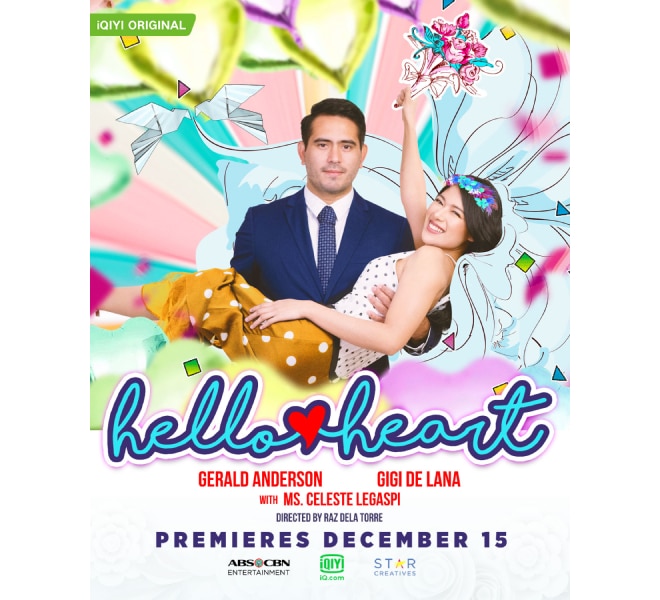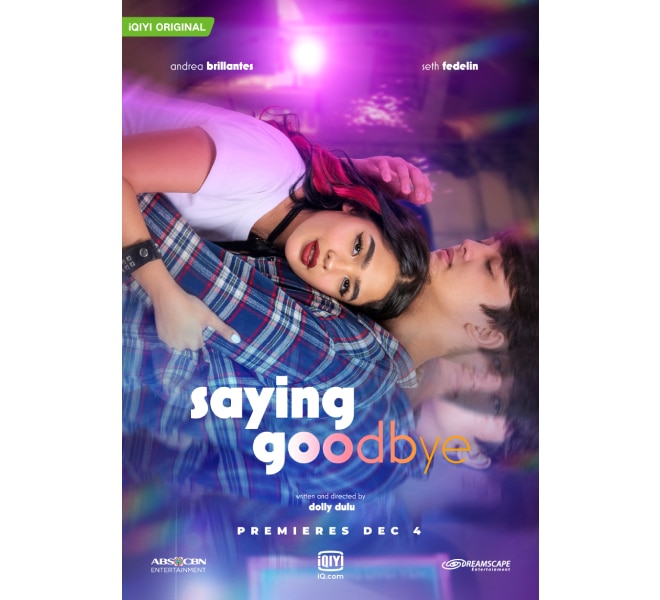 READ: Gerald Anderson at Gigi de Lana, magsasama sa isang international na proyekto
Also present at the event was iQiyi General Manager Sherwin Dela Cruz who also shared how the partnership first came about. "We've been having this conversation for the longest time and we're finally here. We're done with the planning part and the execution part and we're ready to show what we have to the world. When we started iQiyi in the Philippines 20 months ago, we've been having this conversation with ABS-CBN and parang we're not yet there honestly, we needed to focus on our brand, we needed to focus on our offering, our product, and we parted for a bit. We said that in 2021 we needed to launch something and ABS-CBN has always been there so here we are today.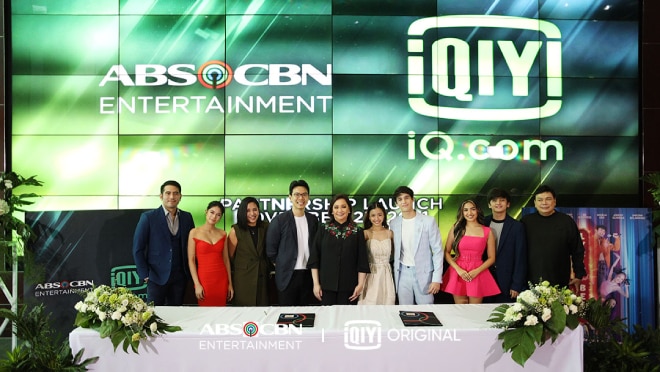 "When we had this conversation with ABS-CBN before, we wanted to do some original content but we can't license some things but we said why don't we just go and go hard and finally, we're ready to show what we have to the world. IQIYI has always had its core competency in Asian content. So we have a lot of Korean shows, Korean originals across multiple genres and even mga Japanese anime titles and when it launches in Japan, it's here in iQiyi in the Philippines as soon as it launches. And when we get our customers inside the app, we have lots of Chinese content to touch people and lure them and that's our broad offering.
"But we always knew that we would go hardcore with local. We were just really waiting for the right time and now is the right time. In as much as all of the Asian titles are very relatable, but nothing is more at home and authentic as our own Filipino stories. So the great thing is that we can bring all of these shows globally and that's what we're here for," he explained.
On the heels of iQiyi's Original and Exclusive recent hit titles such as Danger Zone, Ferryman: The Legends of Nanyang, Unforgettable Love, My Roommate is a Gumiho, and Jirisan, the latest Filipino series Saying Goodbye and Hello, Heart that will soon be available on iQiyi and www.iQ.com heralds a major milestone for Filipino content and talents to be easily accessible globally.
For more amazing Asian content, users can log in for free or sign up for a subscription (skip ads) at the iQiyi app and www.iQ.com.