Shawn Mendes and Camila Cabello announced that they have already broken up.
The two stars made the announcement via a joint statement posted on their Instagram Stories.
"Hey guys, we've decided to end our romantic relationship but our love for one another as humans is stronger than ever," the statement said.
Shawn and Camila remarked that though they have already parted ways as a couple, they will remain as the best of friends.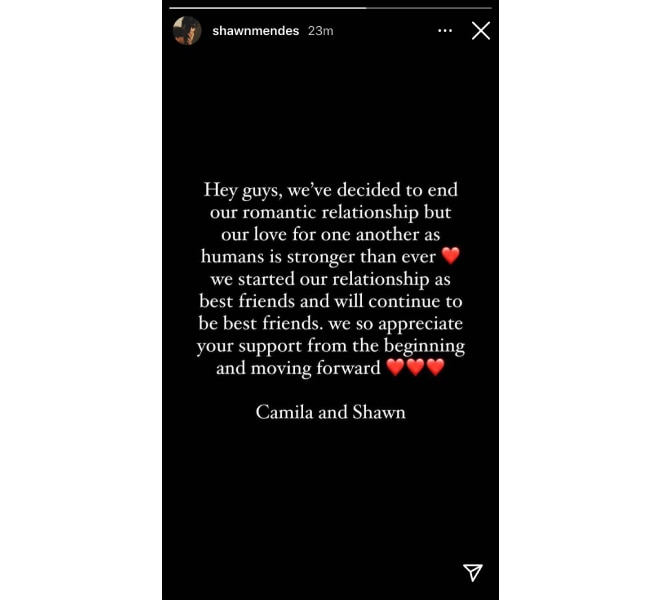 "We started our relationship as best friends and will continue to be best friends. We so appreciate your support from the beginning and moving forward," they said.
It was just in July this year when the former couple celebrated their second anniversary.
READ: International Pop Star Shawn Mendes recites lines from 'One More Chance'
"Happy anniversary Kuko ❤️ here's to more joy, more friendship, and more love," Camila posted on Instagram in July.
Meanwhile, Shawn wrote, "Happy 2 years my baby."
It was in September 2019 when the two stars confirmed that they were in a relationship.