Dwayne Johnson, Gal Gadot, and Ryan Reynolds are the stars of Red Notice, an action-adventure-comedy now streaming on Netflix. The movie, which reportedly had a 200-million dollar budget, was written and directed by Rawson Marshall Thurber.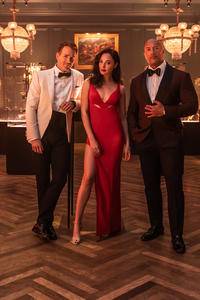 The movie begins with FBI Special Agent John Hartley (Dwayne Johnson), a profiler, ready to hunt down and capture one of the world's most notorious art thieves Nolan Booth (Ryan Reynolds). Booth is after after Cleopatra's eggs, a trio of bejeweled eggs said to be presented to the Egyptian queen centuries ago.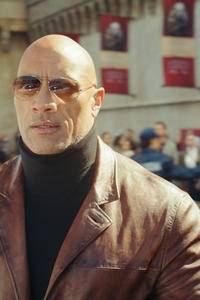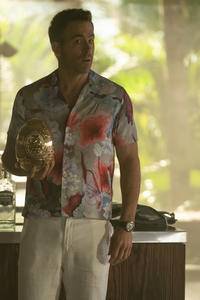 Things get complicated when The Bishop (Gal Gadot) appears to be manipulating the events from behind the scenes and playing Hartley and Booth against each other. Add to the mix one very determined Interpol agent Das who is always hot on their trail and you have an exciting treasure hunt that spans the globe.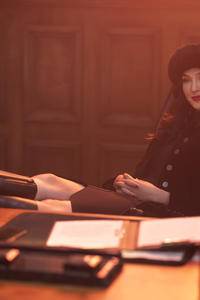 READ: Dwayne Johnson, Gal Gadot, and Ryan Reynolds star in 'Red Notice'
Why watch Red Notice
*Some spoilers ahead
Red Notice is an enjoyable action-comedy romp with great pacing and hilarious dialogue. With one bad guy comically named Sotto Voce (meaning to speak or sing in a soft voice), viewers shouldn't take it too seriously and just enjoy the nearly two-hour fun distraction.
The action sequences are fast-paced and smoothly executed and all three stars excel in them. The fight scene in the vault room is particularly fun to watch with Gadot's The Bishop easily showing Hartley and Booth why she's the world's best art thief with her deadly skills and her sharp wits.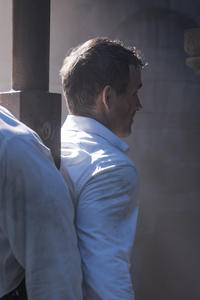 The movie has a mix of Mission Impossible and Indiana Jones elements, with high-tech gadgetry and centuries- and decades-old mysteries seamlessly blending together. The story constantly has you thinking who is conning who as one plot twist after another reveal what seems to be the truth, only to turn out to be yet another part of the grand heist.
But what really stands out in the film is the chemistry between the three stars. While Reynolds is hilarious as the one with the most zingers, Johnson and Gadot also have their fair share of snappy one-liners as well. Their team-up is reminiscent of Dirty Rotten Scoundrels with two smart and polished cons and one less brilliant albeit still funny one trying to outwit each other. In the end, the three realized that they are the perfect team to scheme.
Red Notice is one of Ryan Reynolds's last projects before he goes on hiatus. The actor has been busy having another hit film, Free Guy, coming out during the pandemic just before this Netflix production. He is taking a step back to focus on his family in the meantime.
Dwayne Johnson is also coming from another adventure movie Jungle Cruise where he and fellow cast members Emily Blunt and Jack Whitehall formed a comedic trio as well. He's proven himself to be a great action star with comedic timing.
Gal Gadot once again provides a powerful female figure. Playing a manipulative character like The Bishop may be unusual for the actress but she pulls it off quite well. She somehow seems to be still likable even as she out-schemes Booth and Hartley time and again.
The great thing about watching Red Notice on Netflix is that you can pause and check the Easter eggs in the film. Although you can get engrossed in the story and neglect to look out for them at some point, you can rewatch the scenes for them.
Here are some we've picked out:
• Dwayne Johnson wearing a black turtleneck fighting with Ryan Reynolds over a wraparound bag that looks similar to a fanny pack. If you've seen that viral photo of The Rock from his teenage days, you'll get the nod to the famous meme.
• Booth arrives at his Bali hideout on a boat named We're Going to Make it, Rose, a Titanic reference to the scene between Jack and Rose in the icy ocean after the ship sank.
• Gin for Booth, Tequila for Hartley? Both Ryan and Dwayne have their own liquor companies: Aviation Gin and Teremana Tequila. The scene in Booth's hideout has both actors taking a drink of their respective brands.
• Not exactly an Easter egg but the cameo from Ed Sheeran was just hilarious, especially when the singer referenced his appearance on Game of Thrones.
Photos all courtesy of Netflix