The main trailer for The Batman just dropped Sunday, October 17 (PH time). The trailer was released along with two new teaser posters of Batman and The Riddler.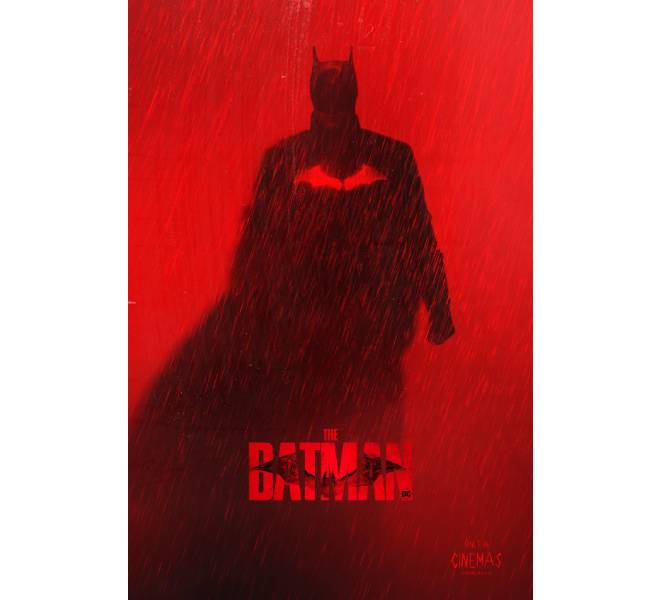 Image Courtesy: Warner Bros. Pictures
"Fear is a tool. And when that light hits the sky, it's not just a call. It's a warning," Batman narrates, before taking on a bunch of criminals.
While the trailer only directly mentions The Riddler (also referenced in a question mark done in latte art at the beginning), there are other familiar characters that will Batman will come across in the two-minute thirty-eight-second video, most notably perhaps Selina Kyle and Oswald Cobblepot.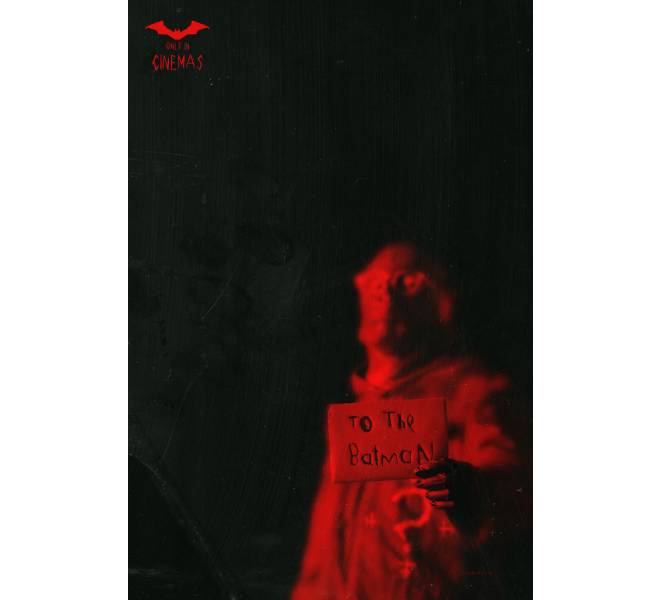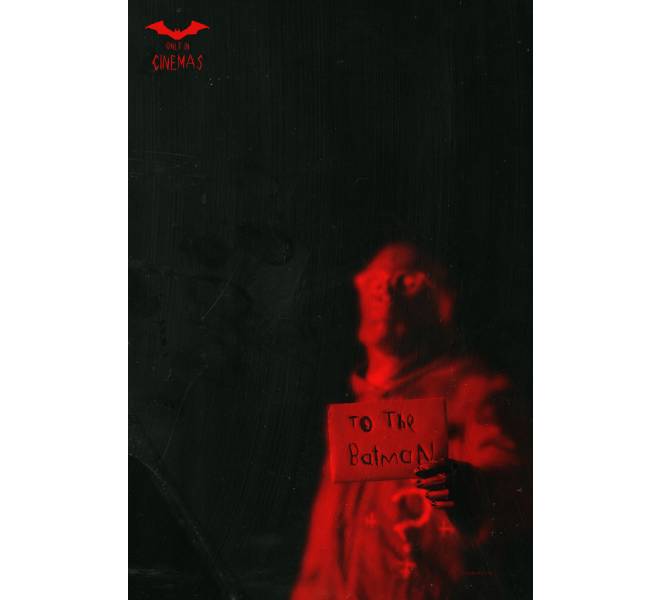 Image Courtesy: Warner Bros. Pictures
The trailer already has nearly 6 million views just four hours after it was uploaded on the main Warner Bros. Pictures YouTube channel.
Watch the trailer on the Warner Bros. Pictures Philippines channel:
Robert Pattinson is one of the youngest actors to play Batman on the big screen to date. While fans initially were unhappy to have an erstwhile glittery vampire to take on the cape and cowl, many now believe that he brings the right amount of angst to the character.
Also in the cast are Zoë Kravitz (Fantastic Beasts: The Crimes of Grindelwald, Mad Max: Fury Road) as Selina Kyle; Paul Dano (Love & Mercy, 12 Years a Slave) as Edward Nashton; Jeffrey Wright (the Hunger Games films) as the Gotham City Police Department's James Gordon; John Turturro (the Transformers films) as Carmine Falcone; Peter Sarsgaard (The Magnificent Seven, Black Mass) as Gotham District Attorney Gil Colson; Barry Keoghan (Dunkirk) as Officer Stanley Merkel; Jayme Lawson (Farewell Amor) as mayoral candidate Bella Reál; with Andy Serkis (the Planet of the Apes films, Black Panther) as Alfred; and Colin Farrell (Fantastic Beasts and Where to Find Them, Dumbo) almost unrecognizable as Oswald Cobblepot.
Directed by Matt Reeves and written by Matt Reeves and Peter Craig from the Planet of the Apes films. The Batman is set to open in select 3D and 2D and IMAX in 2022.