Miss Universe Philippines 2017 Rachel Peters and her husband, Camarines Sur Governor Migz Villafuerte, have welcomed their first child.
The 29-year-old beauty queen announced the arrival of their child Wednesday, October 13, through an Instagram Stories update.
She posted a photo of their newborn daughter, along with the caption, "We're home."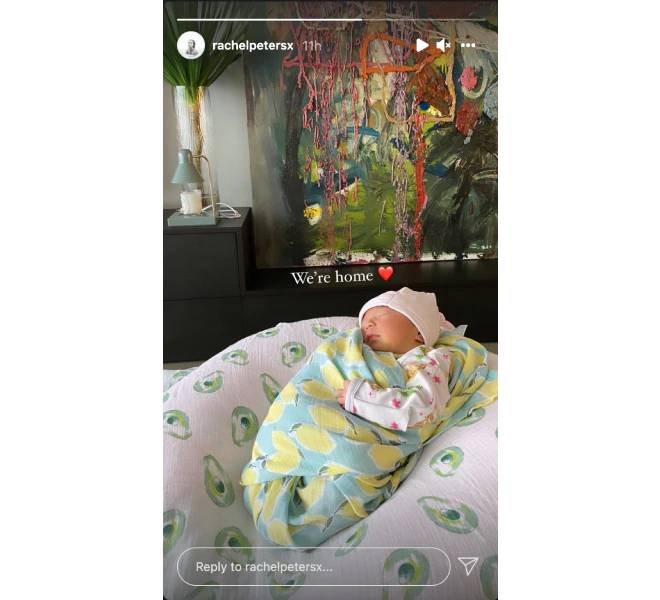 Migz also shared the good news on his official Instagram account, posting close-up snaps of their baby girl, captioned, "I'm so in love with you. To God be all the glory."
Among those who congratulated the first-time parents were Dani Barretto, Nadine Samonte, Philmar Alipayo, Tim Yap, Phoemela Baranda, Rambo Nunez, Mark Escueta, and Bea Rose Santiago.
Rachel first revealed her pregnancy to the world through an Instagram snap showing her growing baby bump in May. At the time, she was already 18 weeks pregnant.
READ: Rachel Peters glows in maternity shoot
Rachel and her fiancé got engaged in 2019 and were supposed to get married in Indonesia last year. However, they were forced to postpone their wedding due to the COVID-19 pandemic.
"Even though our plans to get married had to be postponed for now, we decided to make some changes to our lifestyle with one goal in mind: starting a family," Rachel and Migz said in a previous vlog entry.
"As expected, things were not that easy. It took months of blood tests, trips to the doctor, and different treatments to balance out my hormones to even be able to begin trying for a baby. It was all worth it though, because about a year later, we got the best news ever," Rachel said.
"We are incredibly grateful for this blessing that's come at such a crazy time in the world, and we're so excited to see what the future has in store for us," she added.
The Filipino-British beauty queen rose to fame after representing the Philippines in the 2017 Miss Universe pageant, where she finished in the Top 10.
Rachel and Migz eventually got married in a civil ceremony last July 16, 2021.