"Small helps make a difference."
This is what Marco Gallo said after he showed kindness to a window cleaner by giving him a pair of shoes.
In his Instagram Stories on Tuesday, September 1, the former Pinoy Big Brother housemate said he was having breakfast when he saw the window cleaner outside, "working and without [wearing] right safety gear."
"And then I saw his shoes were kind of like broken, so I was kind of like worried for him," said Marco.
"So I just had this pair for him," he continued, as he held up a pair of black kicks. He then turned to the cleaner and said, "Kuya, kasya ba 'to sa 'yo? 9 'to, 9 and a half. Kasya? Kasya naman 'no?"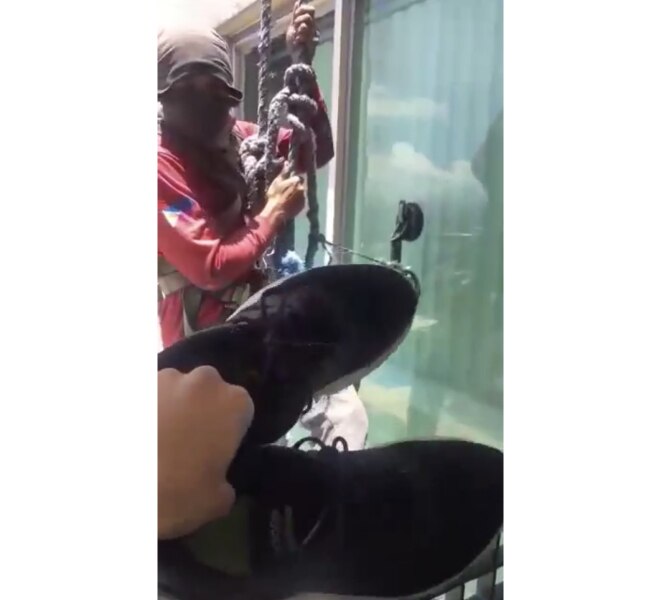 Sharing a clip of the window cleaner going down with his new shoes, Marco also encouraged his fans and followers to "help the world out."
"Just a little help is going to change this goddamn stupid world," he said.
"Your help can change this world. No matter if it's big or small, it adds up," he added.