With most of the world still under quarantine due to the COVID-19 pandemic, most events have been confined online.
On August 23, Warner Bros. stages DC FanDome, a virtual fan event featuring titles from the DC Universe. Fans will get a chance to interact with superheroes and villains as 300 participants, led by actors Gal Gadot, Robert Pattinson, Dwayne Johnson, Margot Robbie, Chris Pine, Idris Elba and Pedro Pascal are scheduled to "attend" the event.
Directors like Zack Snyder (The Snyder Cut), James Gunn (The Suicide Squad), Matt Reeves (The Batman), Patty Jenkins (Wonder Woman 1984), James Wan (Aquaman), David F. Sandberg (Shazam!) and Andy Muschietti (The Flash) will be participating as well.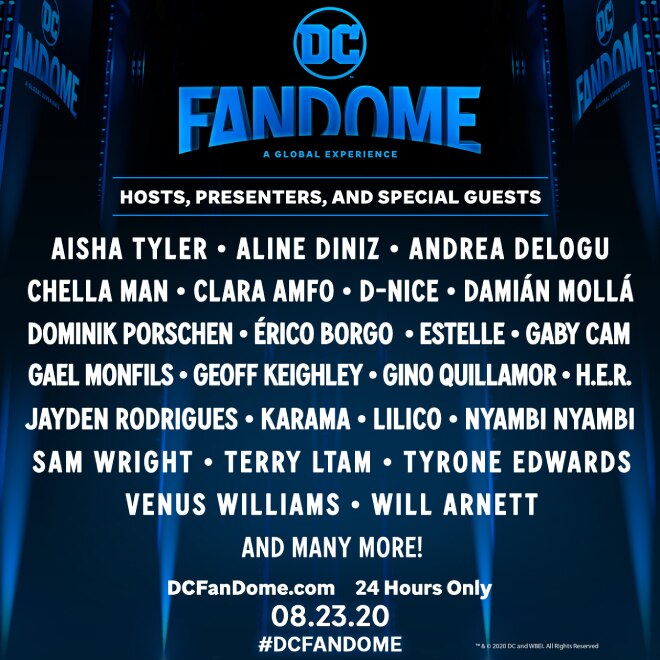 There will be announcements and exclusive clips of Warner games, TV, and films like Aquaman, The Batman, Batwoman, Black Adam, Black Lightning, DC Super Hero Girls, DC's Legends of Tomorrow, DC's Stargirl, Doom Patrol, The Flash, Harley Quinn, the SnyderCut of Justice League, Lucifer, Pennyworth, SHAZAM!, The Suicide Squad, Supergirl, Superman & Lois, Teen Titans GO!, Titans, Watchmen, Young Justice: Outsiders, and Wonder Woman 1984.
Gal Gadot had previously announced on her Instagram that Wonder Woman 1984 is set for an October release date after the highly-anticipated project was pushed back because of the pandemic.
READ: "It's finally happening": Gal Gadot shares new release date of 'Wonder Woman 1984'
The virtual fan meet will be divided into five sections:
DC WatchVerse: featuring cast and creator panels and screenings of never-before-seen footage of various DC titles.
DC YouVerse: User-generated content, cosplay and fan art from around the world.
DC KidsVerse: Family-friendly activities for kids.
DC InsiderVerse: Legendary artist and DC CCO/Publisher Jim Lee headlines this creativity-focused section.
DC FunVerse: featuring a comic book reader and guides on DIY WW84 Golden Armor and Batmobile kits.
DCFanDome.com will be accessible for 24 hours on August 23 (Philippine time).