Anne Curtis took to social media to pay tribute to frontliners who are battling the growing threat of COVID-19 pandemic in the country.
"To our heroes, our frontliners, thank you for all that you do," Anne posted on her Instagram Stories.
The It's Showtime host also extended her gratitude to the frontliners for their sacrifices.
"I know these words will never be enough to repay you for all the days and nights of exhaustion you go through on a daily basis to fight this pandemic. But please know we sincerely appreciate and are grateful for you," she said.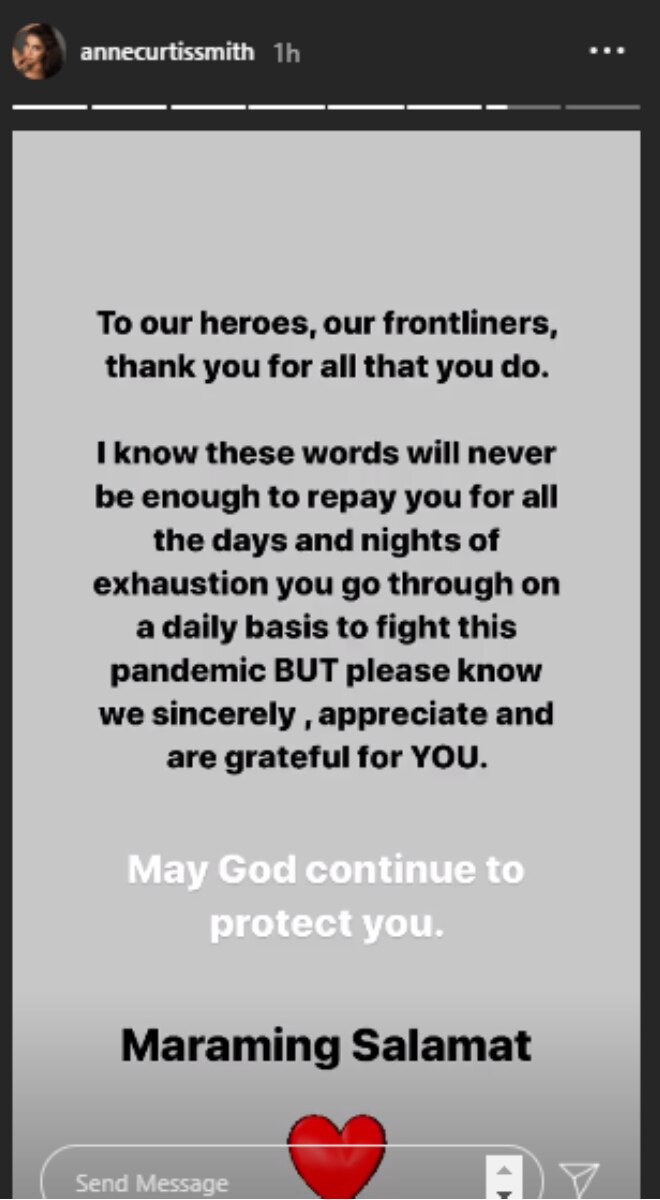 Anne added, "May God continue to protect you. Maraming Salamat."
Anne Curtis reveals daughter's face for the first time
The Kapamilya star's post came following the plea of the healthcare workers on social media to revert the country, particularly in the National Capital Region (NCR), to stricter quarantine measures so that they will have time to recharge and recover following the surge of COVID-19 patients.