Staying fit can be hard work. While there's an onslaught of celebrities and influencers on social media who seem to have it all together with the bodies they want, it's often accompanied by rigid workouts and planned food intake that they've put a lot of effort into.
So it's perfectly understandable when you feel daunted and you're not getting the results you expect, since working on it is no easy feat. It's inspiring to see people who do achieve their desired weight goals who are willing to share their journey to get there, which shows that it's still possible to achieve your #FitnessGoals by not giving up.
Let's take a look at these inspiring stars:

Korina Sanchez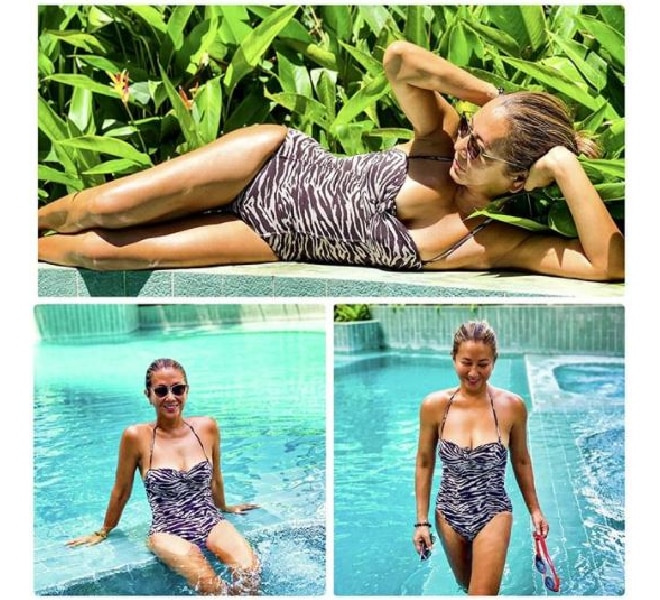 Photo from Instagram (korina)
On her Instagram, you'll find 55-year-old Korina's stunning photos in her swimsuit, which earned praise from netizens. She revealed her routine in her post: "Just to report to you: from 118 days since day one of lockdown on March 17. 121 lbs pre-COVID, down to 110 lbs in 2 months. And I've been able to MAINTAIN (that's the REAL challenge). 20-50g carbs daily ONLY. Swimming. 5 lb weights. Kaya mo rin yan."
Aiko Melendez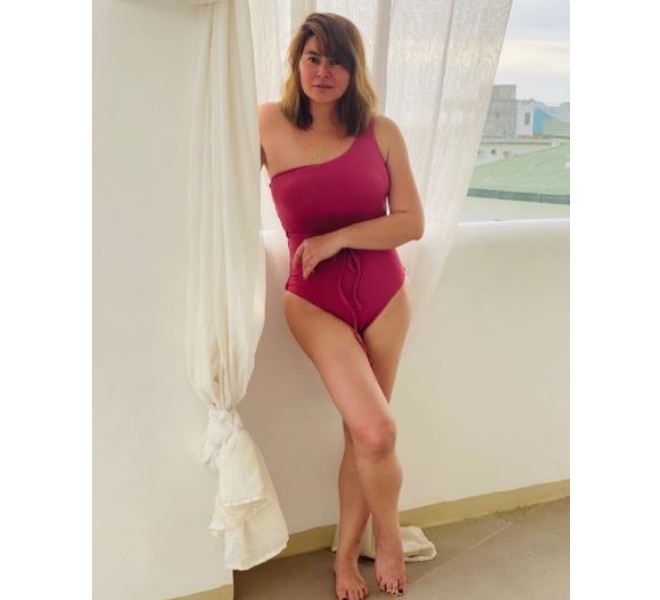 Photo from Instagram (aikomelendez)
Another star that surprised netizens on her Instagram is Aiko Melendez, who flaunted her marvelous figure with confidence. In her vlog, Aiko reveals that she almost lost hope from losing weight.
She also detailed her personal diet that worked for her: for one month, 500 calories worth of food per day, consisting of two boiled eggs and a cup of coffee for an entire day. She then upped her calorie intake to 1000 in the second month. Her diet then included blackberries, strawberries, alongside water with lemon and apple cider vinegar.
Kimchi is also her go-to to help speed up her metabolism. She also said in the vlog that sheunderwent a Brazilian Buttlift procedure.
"Never lose hope in everything that you AIM for," she said. "Sa mga gusto pumayat, kaya natin 'to! Kung kaya ko, kayo niyo rin."

Elha Nympha

Photo from Instagram (elhamaenymphaofficial)
16-year-old Elha surprised her followers as she flaunted her transformation on social media. She also gave out tips in her vlog, where she showed belly pictures that she would monitor so she can track her progress. In her YouTube vlog, the singer revealed that she tailored her own routine and picked workouts from other YouTube channels.

Bailey May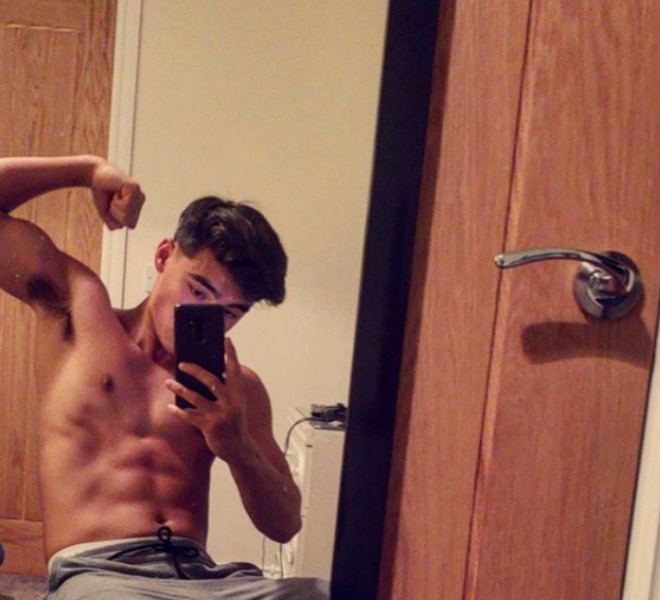 Photo from Instagram (baileymay)
In an article by PUSH X Lifestyle, 17-year-old Bailey was asked about his routine. "I have been working out since I was 10," Bailey began, and stated that he would workout whenever he finds the time. His routine is particularly intense: "My workout routine would normally be full body depending on what muscles are aching that day then a half an hour cardio after the workout. It feels great, painful, challenging, and extremely satisfying."
He also had a personal trainer when he lived in the Philippines, and tried to cut some weight in his diet, and included mostly meat, vegetables, coffee and green tea.
He has a message for those who wanna look like him, too: "Focus on your goal everyday. Imagine what you will look like once you've reached it. You will feel much better inside and out. Trust me, it won't be easy but it will definitely be worth it."