In case you missed it, South Korean heartthrob Nam Joo-hyuk has a new Netflix series. And now, it can be said: his highly-anticipated series arrives on September 25!
Titled "The School Nurse Files," the upcoming series will follow the story of a school nurse named Ahn Eun-young (played by Jung Yu-mi), who can see supernatural jellies invisible to the eyes of others.
She then sees the help of a classical Chinese teacher named Hong In-pyo (portrayed by Nam Joo-hyuk) to help her solve the mystery behind the disturbing occurrences at the school. But little did she know that the man who will help her fight the war to defend the school is also the cause of it all.
See the poster below: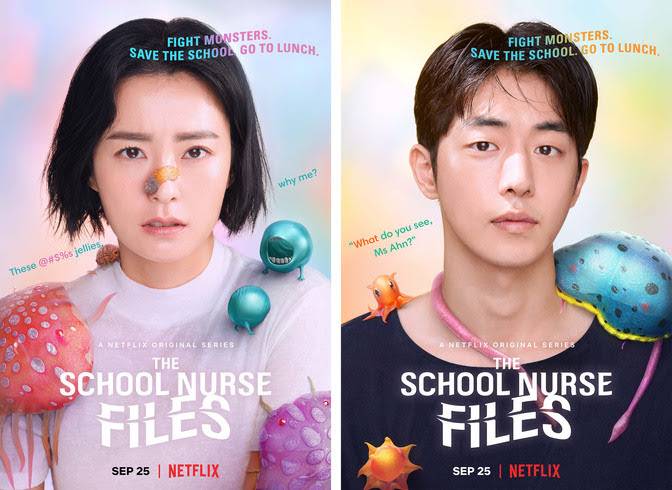 Said to be a "quirky fantasy series," The School Nurse Files" is helmed by the director of the films "Crush and Blush" as well as the "The Truth Beneath" — Lee Kyoung-mi. Chung Se-rang wrote the screenplay.
Nam Joo-hyuk rose to fame in the Philippines for his role in "Weightlifting Fairy Kim Bok-joo", which aired on ABS-CBN a couple of years ago.
Meanwhile, Jung Yu-mi is most notably known for her role in the zombie thriller "Train to Busan", which has also become a massive hit in the country.