South Korean boy group BTS is cooking up something special for their fans — a reality show set in the woods.
According to a Soompi report via Sports Donga, In The Soop will see the boys of BTS doing various activities somewhere far from the bustling city life.
While each of the members will be crafting activities of their own, fans might still see the boys interacting from time to time as all members of the seven-piece group would reportedly be staying in the same place.
Although much has yet to be revealed, it is said that BTS — who would also serve as hosts for the show — will only have minimal interaction with the staff. That said, fans can expect to see the group grow even more closer via the nature-themed show.
The show will consist of eight episodes, with each having a running time of about sixty minutes. It will air every Wednesday on JTBC at 11 P.M. KST.
But for those who want to see more of the boys, an extended version with unaired behind-the-scenes will be released the following day via the WeVerse community of BTS.
See the poster below: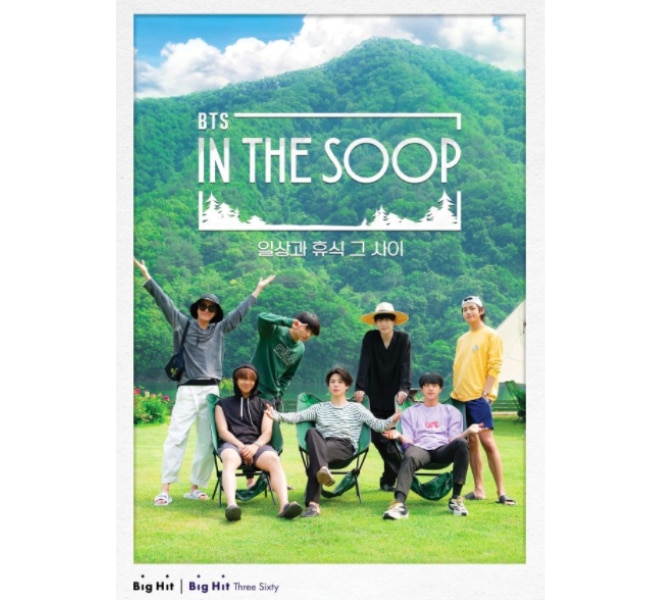 BTS, inarguably the biggest K-Pop group today, has achieved global domination for breaking one record after another.