About thirty minutes away from ABS-CBN is the beach-themed haven of Jessica Mendiola Tawile, who goes by the screen name Jessy Mendiola. She enjoys the serene and homey atmosphere of her unit in the picturesque neighborhood of her mid-rise condominium building in Quezon City.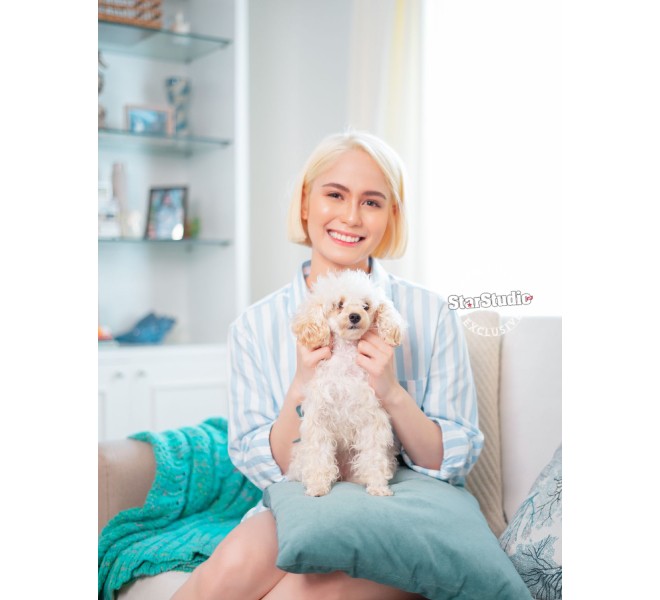 Jessy beams as she welcomes and greets everyone so warmly.
The beautiful actress has always been a natural when it comes to posing in front of the camera. For someone who started appearing in commercials at three, every photograph just comes out beguiling.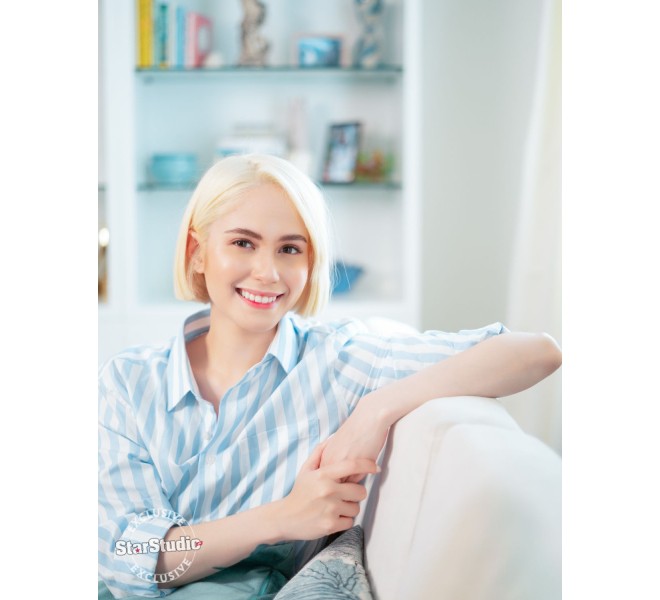 THE MAKING OF SENORITA
After a few years in Paranaque City, Jessy, who was three years old at that time, moved to Commonwealth, Quezon City where she later spent her years growing up. She was called 'senorita' growing up, and the moniker has stuck since—even her Instagram account is called @senorita_jessy.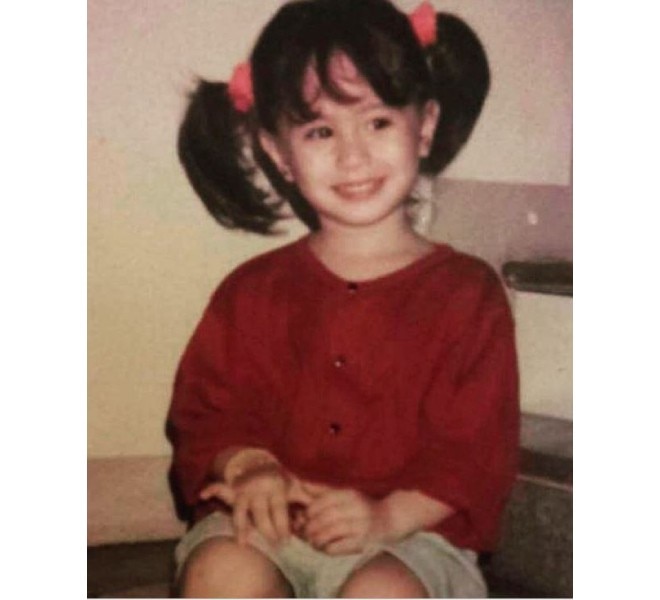 Photo from Instagram (@senorita_jessy)
QUIET LIFE
"QC girl ako eh! Whooo!" she exclaims proudly, hinting that she still lives in the capital city even up to now.
Jessy describes that her earliest memory of childhood was not as normal as everyone else. She would normally stay inside her house. "I didn't get to spend my childhood as much tulad ng sa iba diba like yung mga may palaro sa labas."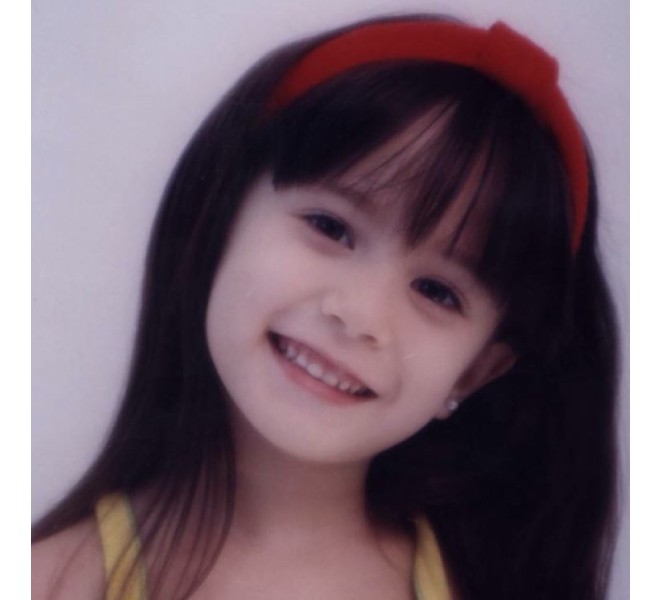 Photo from Instagram (@senorita_jessy)
Early in school, she would be very quiet active, though, but she still considers herself a very private person: "Weird eh, 50/50. I was very active in school sa foundation day and Student Council, pero more of introvert din ako."
Eventually, as soon as she became 18, it was clear to her that she wanted to explore the world as brave, independent woman.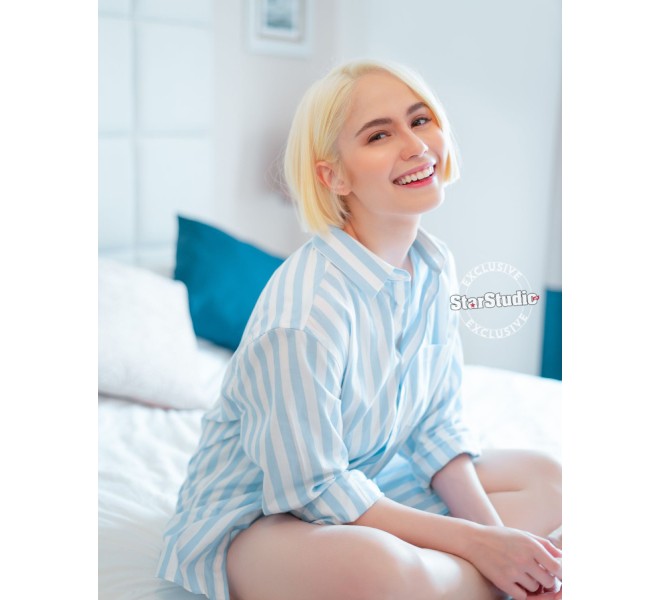 "It wasn't that colorful. I started working really early. Siyempre when you get that responsibility, you grow faster."
She began seeing herself being part of the industry: in 2007, at 14 years old, Jessy was launched as one of the Batch 15 Star Magic artists, along with Megan Young and Bela Padilla among other young stars.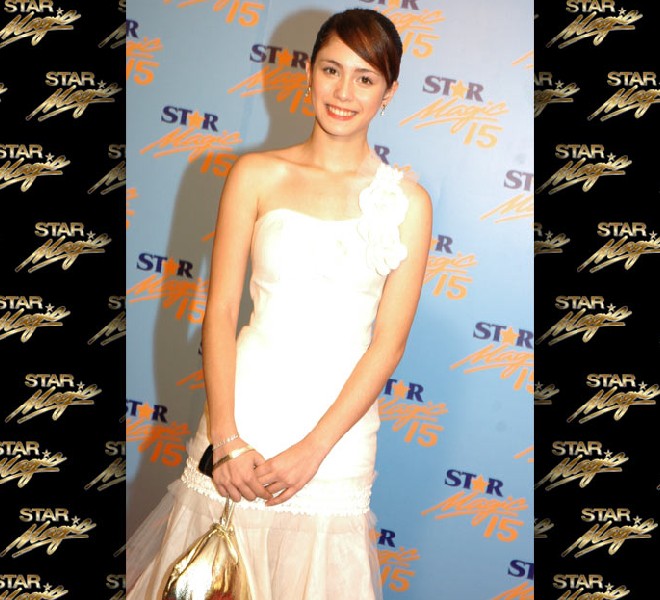 Photo from ABS-CBN
Until then, she had appeared in different projects including Star Magic Presents: Abt Ur Luv, Sineserye Presents: Natutulog Ba Ang Diyos, and Volta.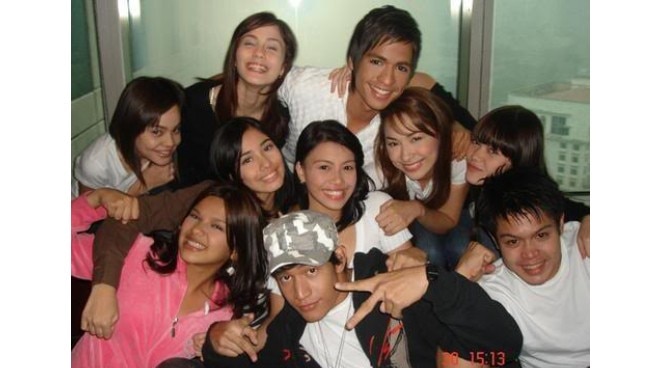 Photo from forumotion.com
In 2010, Jessy landed a role in Kung Tayo'y Magkakalayo starring Kim Chiu and Gerald Anderson with Kris Aquino and Gabby Concepcion. She portrayed the role of Cristina Angeles, the love interest of the antagonist Ringo Quijano (played by Coco Martin). Their pairing earned good feedback, which made her stay longer than the supposed one-week appearance in the series.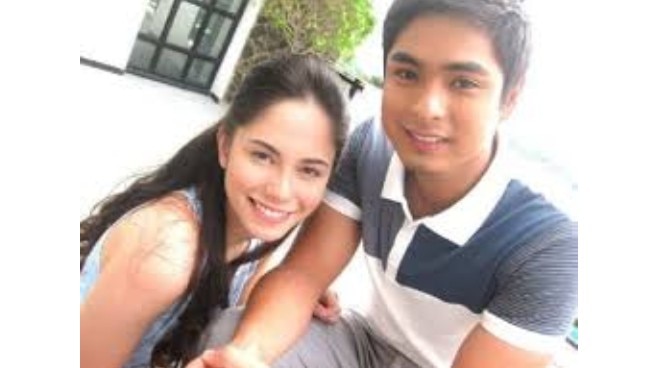 Photo from fanpix.net
Jessy was given her biggest break when she accepted the title role of Sabel which ended in 2011. Her character was caught in a love triangle with two brothers played by AJ Perez and Joseph Marco.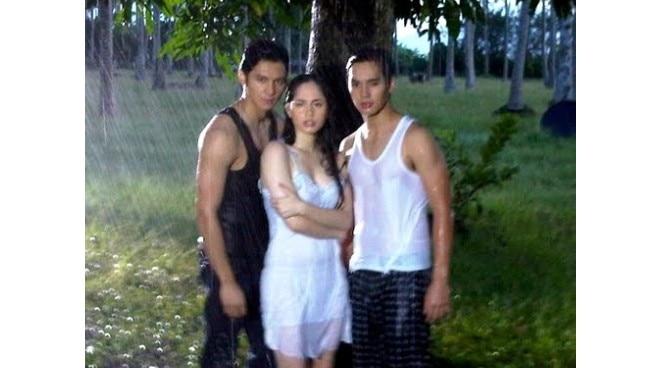 Photo from coolbuster.net.
By this time, Jessy had blossomed into a woman, with radiant, lustrous features that earned for her even more talked-about roles. This was best seen in her portrayal of Maria Mercedes, an iconic character based on a Mexican telenovela. She top-billed the series along with Jason Abalos and Jake Cuenca. It was aired in October 2013.
Her accomplishments in showbiz continued to transpire, with movies following her teleserye. In 2016, she had the whole country talking about her when she was branded the Sexiest Woman in the Philippines.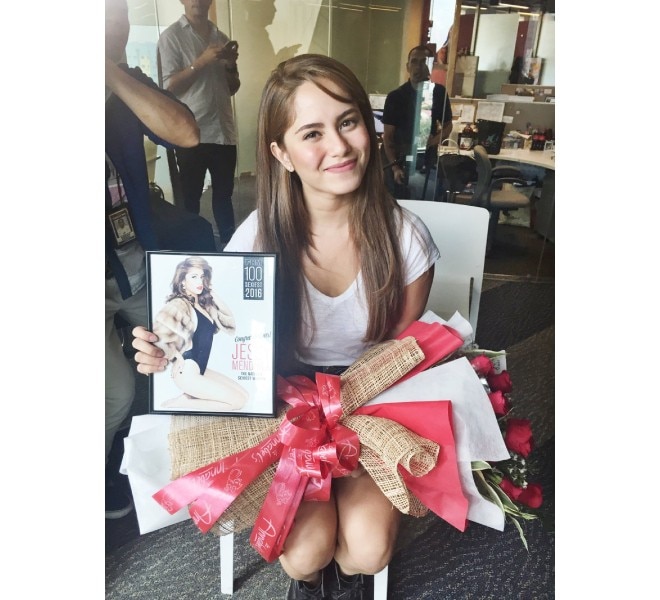 Photo from ABS-CBN
HER BIGGEST QUESTION
Jessy was admired by a lot of fans, but she wasn't able to escape the pain and scrutiny brought about by her critics.
"People would look at me as the sexy actress or sex symbol. Tapos, parang lahat ng dapat kong gawin, sexy. That time kasi, that wasn't me in real life." The actress who was in the process of making a name for herself then reveals that she actually is more boyish than sensual—which some of her significant portrayals were.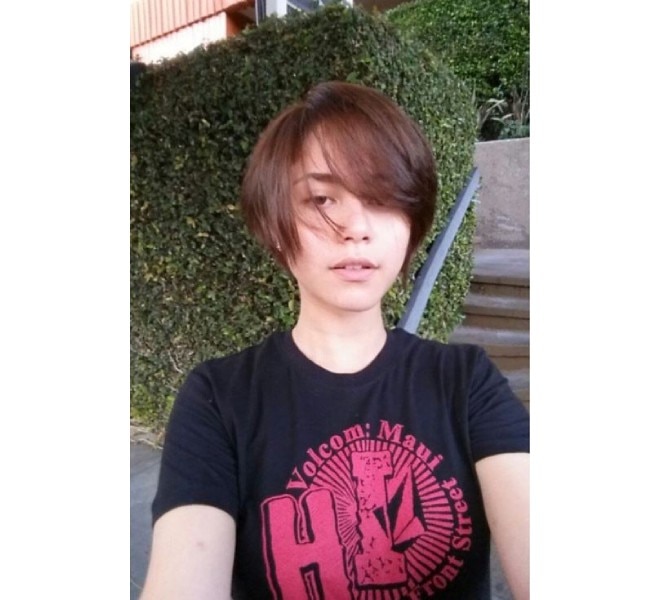 Photo from Instagram (@senorita_jessy)
The actress firmly believed that she was worth more than the skin and the body people would see her as.
"I'm really thankful naman na they see me as as sexy, but there was a time na everything I have to do is sexy," Jess confesses. "Bakit kaya palagi nalang sexy? Kaya, I felt stuck."
She expresses how difficult it was that some people took her 'strong woman' persona the wrong way: "The moment you stop showing skin, the moment you stop doing sexy stuff, they would take it against you, na parang dati naman nagpapakita ka nang ganito. Ngayon nagtatakip ka na, mga ganun… and 'yun, I got depressed at that time."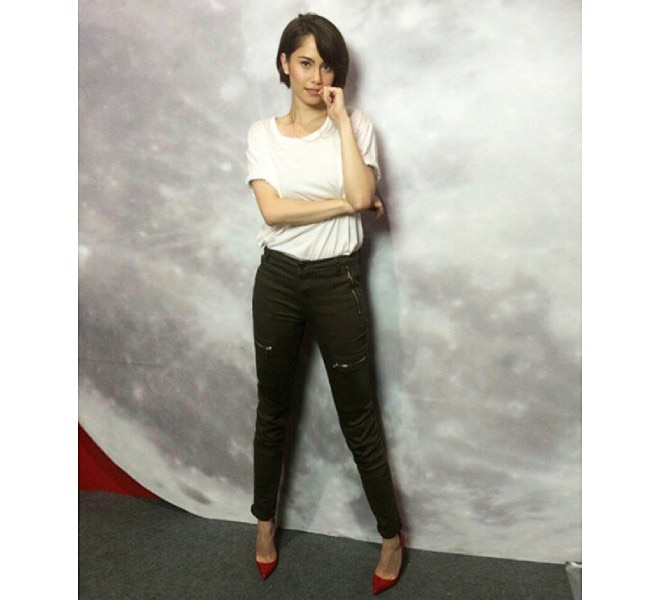 Photo from Instagram (@wonder_jessy)
And while she was trying to consider how people observed her as a sexy star, still others did not join in the celebration. "I felt na nagsisimula pa lang 'yung time kong maging confident ako sa sarili, tapos biglang may pata," she refers to the bashing she received for having prominent strong thighs.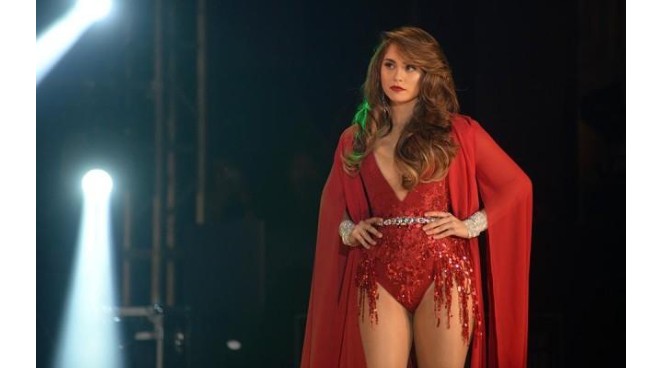 Photo from ABS-CBN News
A SECRET TO TELL
Jessy reveals the time she abandoned the things she was so passionate about – the time she was discouraged the most.
"At that time I was so lost. As in I didn't know where to go, that's why I stopped accepting work. I stopped working out. I stopped everything, and we were together na nito ha, ni Luis (Manzano) And he was one of the few na of course he stayed, pero he was one of the few na would try to bring me up."

Photo from Instagram (@luckymanzano)
It took quite a while for Jessy to recover from the impasse that negative comments dragged her to, but she managed to find her way out. "As cliché as it sounds, you will really find the light 'pag 'stranded' ka. I guess I found mine," she proudly shares.
She finally started realizing her purpose for doing things: her workout, the food she ate, and her appearance in general—everything had to have a purpose. She stuck to it and has since been anchored on brighter things.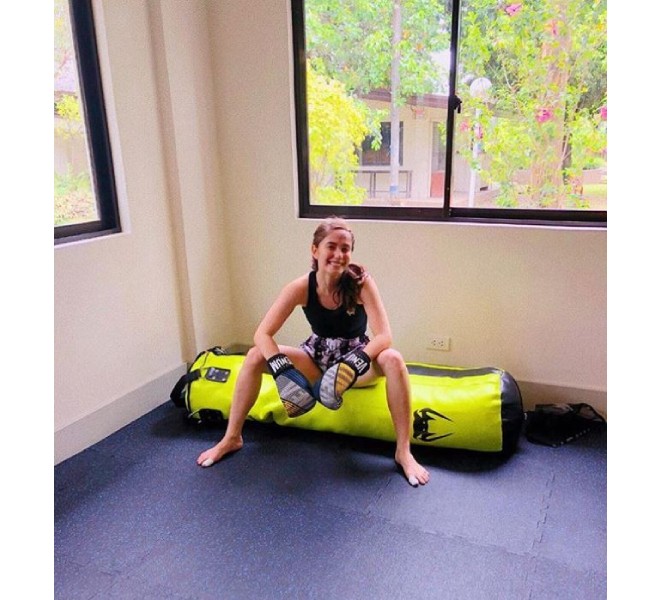 Photo from Instagram (@senorita_jessy)
Jessy shares how she started redeeming herself. "You have to listen to yourself, and that's what I did."
When Jessy's family took notice of the sudden change in her behavior, they started to put extra effort in reaching out to her. "Dumating nalang sa time na hindi na ako nagpapakita. Di na ako sumasagot sa calls or sa texts nila. Ayun, I guess dun na sila na-alarm na, wait, we have to be there," Jessy narrates.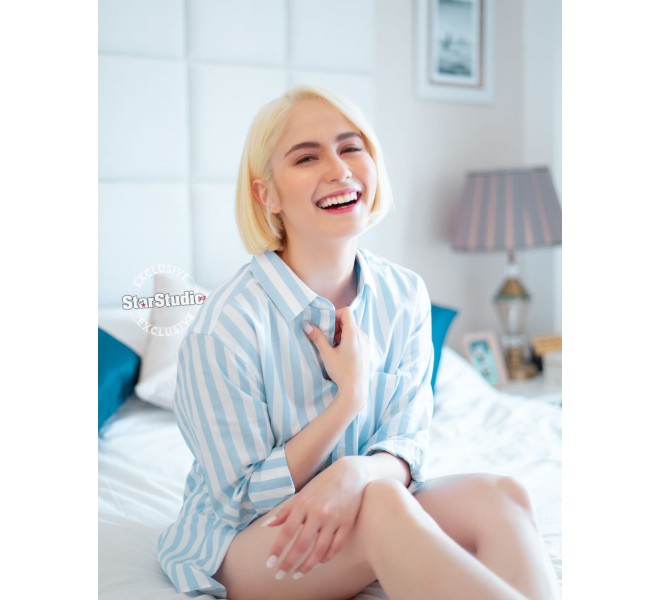 Almost every day, her Mommy Didith and her younger sister Megan visited her. They were also the ones who fought the bashers in her defense. "They're very gentle and calm when it comes to me pero when it comes to people na, wait lang. Below the belt na, ha. Ayan, lalaban sila. I guess that's where I get my strength."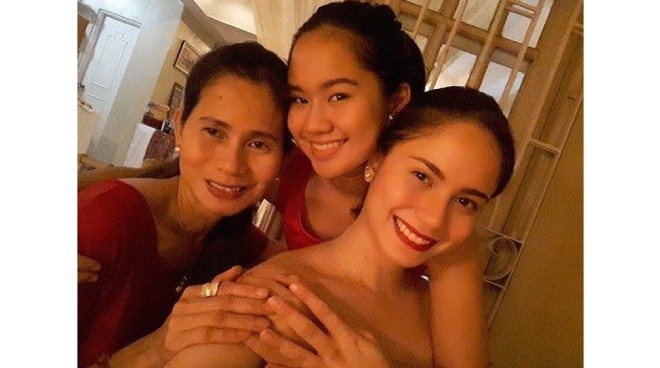 Photo from Instagram (@senorita_jessy)
During that time, it was hard for her older sister Pamela to leave for Bahrain with their Lebanese father Daddy Roger because of Jessy's precarious condition. "Medyo na-sad siya na kailangan niya akong iwan, kaya nung nagkita kami, everything just fell into place."
The two sisters recently saw each other when Jessy visited her in Okinawa in November 2018.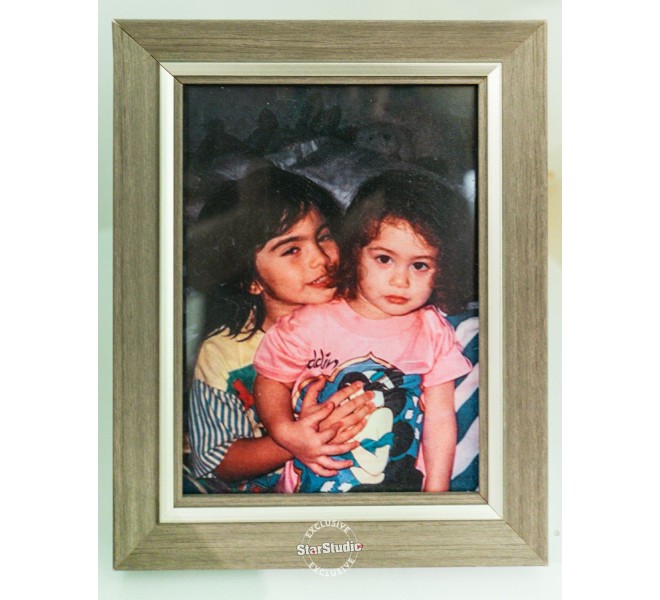 During these dark times in Jessy's life, it became apparent that family became her most important support system—even down to her diet. Jessy recalls one time when she forced herself to eat a small portion of cake because of her diet—and her Daddy Roger joined her.
"'Yung dad ko, sa sobrang nag-woworry na siya sa'kin, kumuha rin siya ng fork, tapos kumain din siya ng cake. Sinabayan niya ako kumain ng cake, para lang 'di ko maubos mag-isa yung cake. Kasi I was gaining so much weight at that time," she shares, touched with her father's selfless gesture.
She shares now that Daddy Roger is wanting to stay even longer with the family—he is now selling his land in the Middle East, so he could settle in the Philippines for good.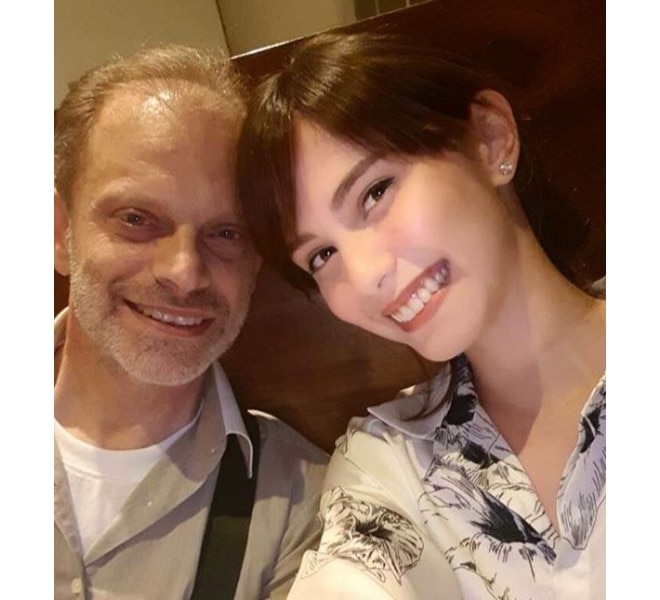 Photo from Instagram (@senorita_jessy)
OVERCOMING
Jessy learned a lot beyond showbiz, to shift her focus to more productive things.
She discovered an entirely new world out there and dared herself to conquer her fears of the extreme: scuba diving, skydiving, and even getting a tattoo.
Jessy narrates that she is getting into water photography together with her boyfriend Luis as well.
It's also surprising to find out that one of the things in her bucket list is to become a jumpmaster.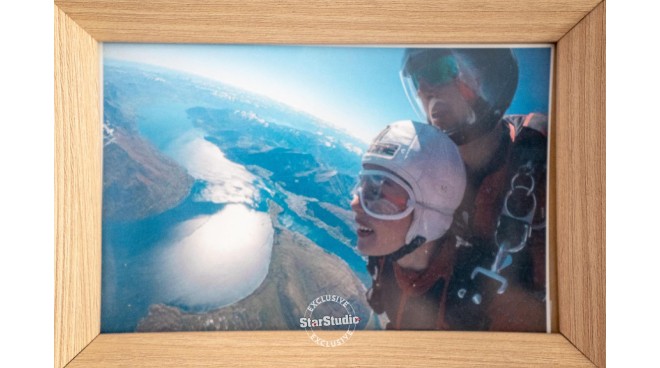 "Jumpmaster 'yung tawag dun sa kasama mo tumalon, so it's one of my bucket list, yung ikaw na lang mag-isa tatalon," says Jessy, who's determined to brave skydiving without any professional assistance.
She tells that she might need to leave for a 6-month training in New Zealand for that.
Jessy explains how she sees herself at present.
"More adventurous and open to people and to myself. If I feel that if there's something wrong na ginagawa ko, I reflect and I accept it, and then I do something about it. Hindi na ako yung tulad dati na, 'ha, may mali?' Tapos magwa-wallow ako, magde-dwell ako sa ganu'n. Pero now, 'pag may mali, we have to fix it. Ganoon na siya."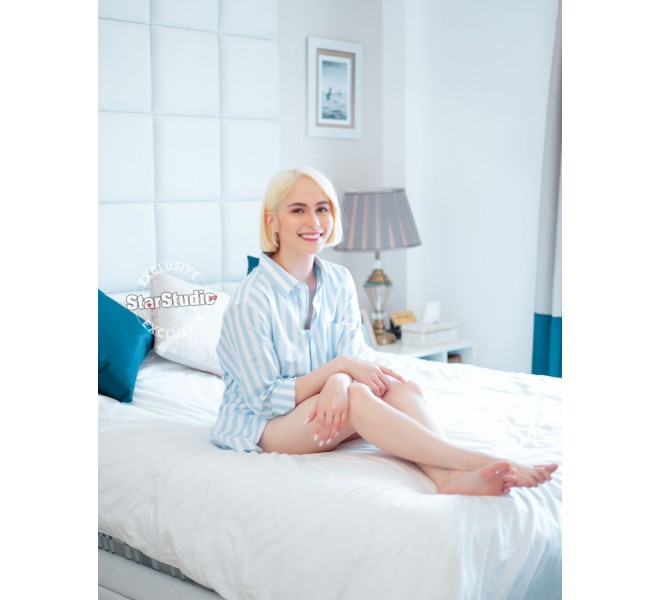 Jessy also found uploading personal content on the internet a reflection of who she really is. She shares the purpose of her vlog (or video log): "I wanted people to get to know me better, and at that time kasi nung nag-isip ako mag-start ng vlog, sinabi ko sa team ko na I want to be able to share what I know."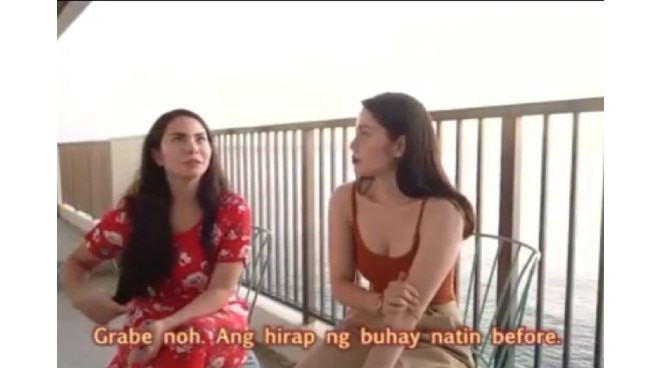 Photo from Instagram (@senorita_jessy)
The actress reveals that now, the vlog has become a source of genuine inspiration, such that a lot of people started messaging her in her inbox, asking about her workouts and other interesting things she does.
The volume of people suddenly grew, so instead of answering them one by one, she created her own Youtube channel.
It made her feel more open to people, as it allows her to do just anything. "It made me feel spontaneous, yes, but more of free, diba? Free, real, raw."
LUCKY WITH LUIS
There are several times Jessy mentioned her boyfriend as an important part of getting out of the feeling of being stranded.
She describes her relationship with Luis Manzano as balanced, almost like zen—like her comforting home that she opens for StarStudio.ph.
"I think my place reflects where my heart is right now. It's very light. It's very easy on the eyes. My heart is content."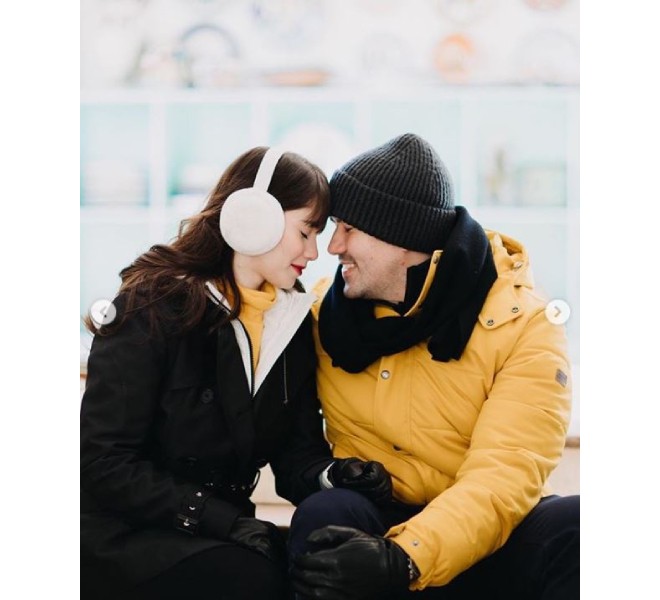 Photo from Instagram (@luckymanzano)
The actress takes us back to when they were still friends. "Si Luis kasi, matagal ko nang friend. As in kuya yung tingin ko sa kaniya. Wala talaga 'yung romantic," Jessy laughs, as she explains that she wanted someone who had a darker tone to complement with alabaster features.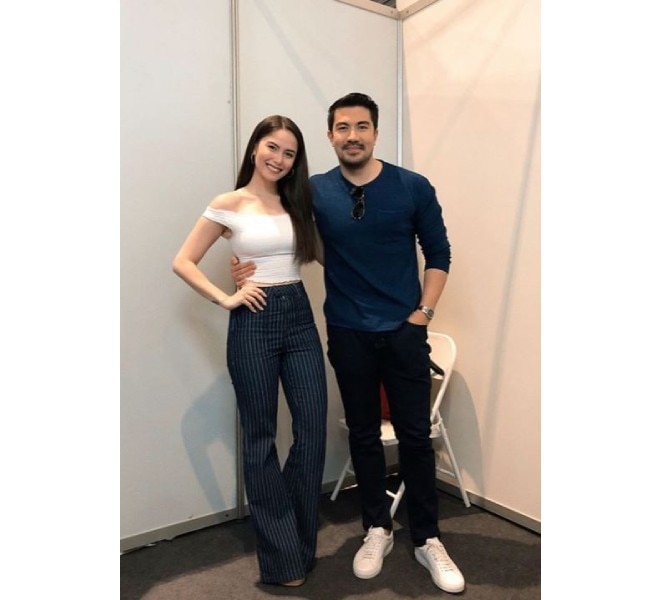 Photo from Instagram (@luckymanzano)
"Luis is the type of friend na whenever you see him, if you're going through something, if you have problems, pwede mo siyang i-share sa kanya," Jessy shared. "Ganu'n siyang friend, like you rarely see each other, but whenever you see each other, you're comfortable enough to share what's happening in your life. That's how he was as a friend to me. And he still is."
And from being friends—something happened along the way.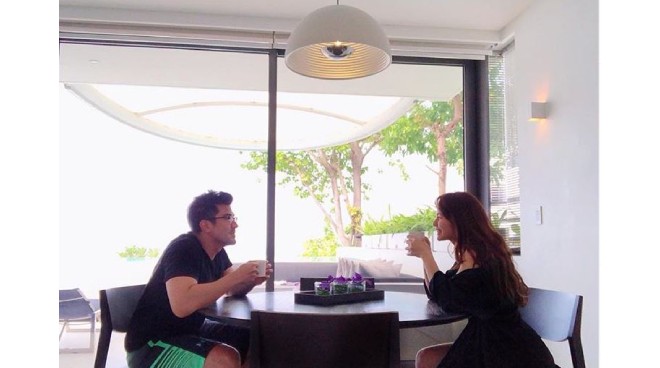 Photo from Instagram (@luckymanzano)
She narrates how everything began. "He just started courting me." says Jessy. She recalled how persistent and consistent Luis was, as a suitor. "Super kulit niya 'pag nanliligaw siya. Lagi siyang nag-fe-Facetime sa'yo. Sa sobrang inis mo sa kaniya, 'di mo na siya sasagutin."
Photo from Instagram (@luckymanzano)
After four months of courtship, Jessy and Luis were finally officially together. Jessy takes pride in the way Luis handles situations since she is a worrier herself.
"The way he takes care of my small problems, like recently my ex-driver got into a car accident—[Luis] took care of it for me. He sent a lawyer, tapos he talked to the driver."
She also adds, "So feel ko pag na-stranded kami, ako yung nagwawala. Siya yung naglalakad na lang, relax-relax, naghahanap ng pagkain. Ganu'n siya."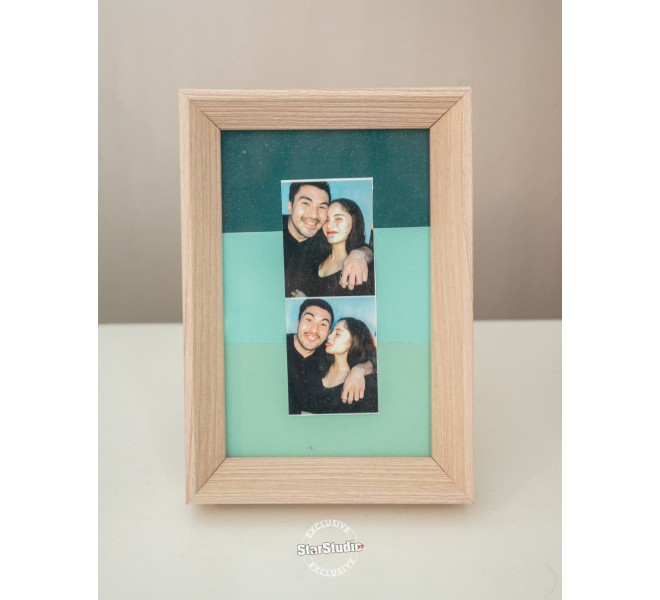 Several years into the relationship later, she and Luis would get so used to being asked about marriage.
Jessy got asked several times about their plans of getting married. She reassures us: "It's a matter of when na lang eh, it's not if eh. We're sure naman."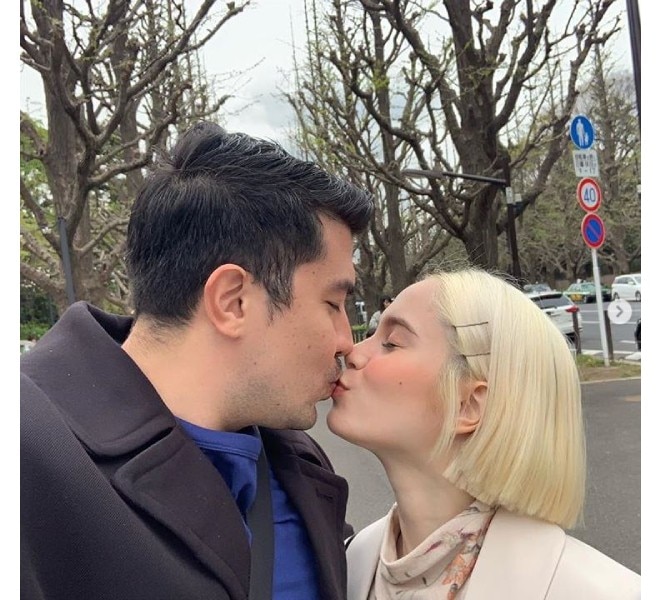 Photo from Instagram (@luckymanzano)
She further explains about their past relationships, "It's just, you know, we're trying to fix a few things before settling down. We don't want to rush naman. We have this ano kasi, yung mga past relationships naming, parang may two-year curse. 'Yung parang pag two years mag-be-break na. So kami, nung palagpas na kami ng onti ng two years, kinakabahan na kami. Parang, guys wait lang, baka maghiwalay tayo. Then finally nalagpasan na namin yun, and pa-three years na kami. Ah okay, this is it na talaga. But of course, we can never be too sure, but we feel that it's just a matter of time na lang."
They two are celebrating their third year as a couple in June.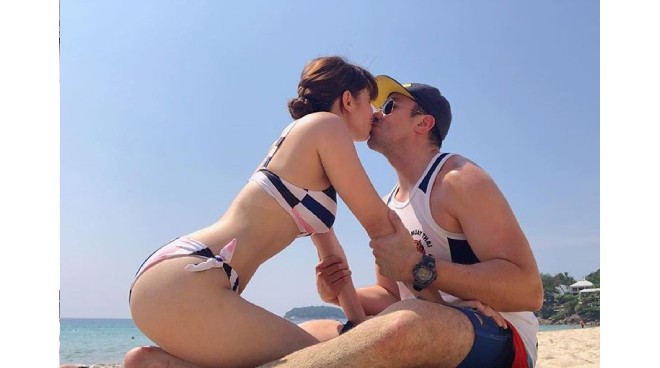 Photo from Instagram (@luckymanzano)
Jessy reveals that the two might get married in two to three years' time—but she warns women that it should always take the cue from the men, as they are the ones who shall be proposing.
While she's waiting, she keeps herself busy with her vlog, and her booming beachwear business.
SENORITA'S LEGACY
Jessy proved that she's more than just her physical beauty and strength in overcoming her life's obstacles. She is also a woman of independence who prepares for the future.
Her rising beach wear business online called Senorita was revealed to prepare Jessy for her own family in the future.
"I wanted something to leave to my children. Gusto ko talagang may maiwan ako pagtanda ko. Siyempre pag mommy na ako, hindi naman forever artista ka, di naman forever bata ka, so gusto ko meron akong something na ginawa ko on my own, para ma-pass ko sa next generation," explains Jessy in a very hopeful tone.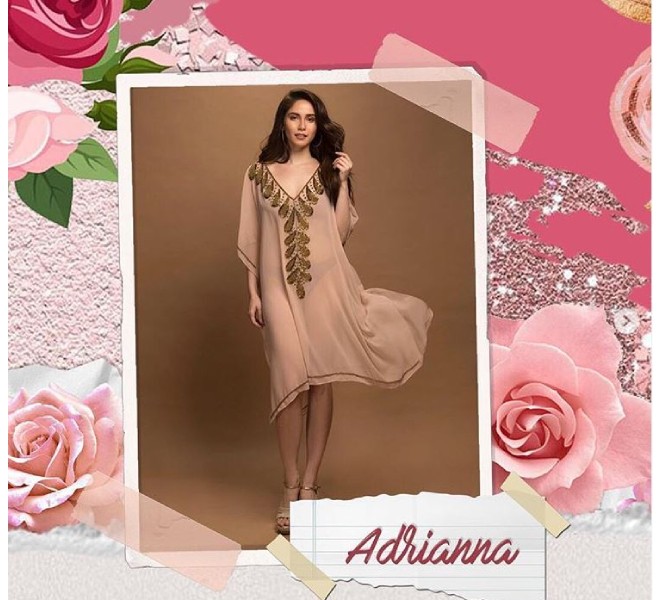 Photo by Xander Angeles
While Jessy also helps in her boyfriend's own fragrance and pomade business (that will soon expand to make-up, body wash and other wellness products), she is very hands-on with her own.
She oversees everything in the production and marketing of her line of beach kaftans (a kaftan is a kind of robe for women popular in Middle East, which is loose, free-flowing, and cool). Jessy says she wants
the people to know her more as a beach-lover, and to recognize her Lebanese roots. "I wanted to show people also my other side and my other craft kasi syempre, people tend to think na, they don't know kung ano bang itsura ng Lebanese, or ano 'yung culture namin and all."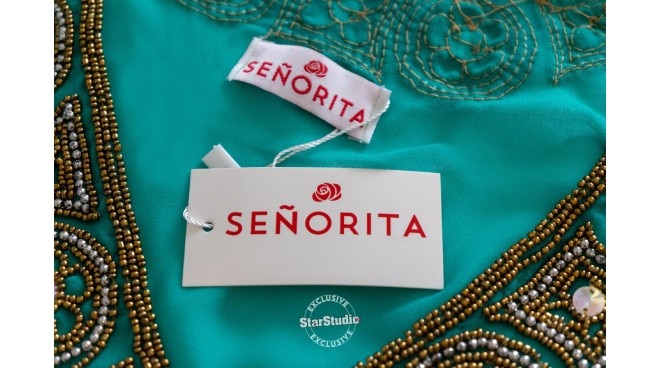 Jessy also explains how each of her kaftans is delicately produced. "We have a manufacturer. The materials naman, we have local, we have import. May times na kami rin yung nagdedesign anong itsura ng color palette namin."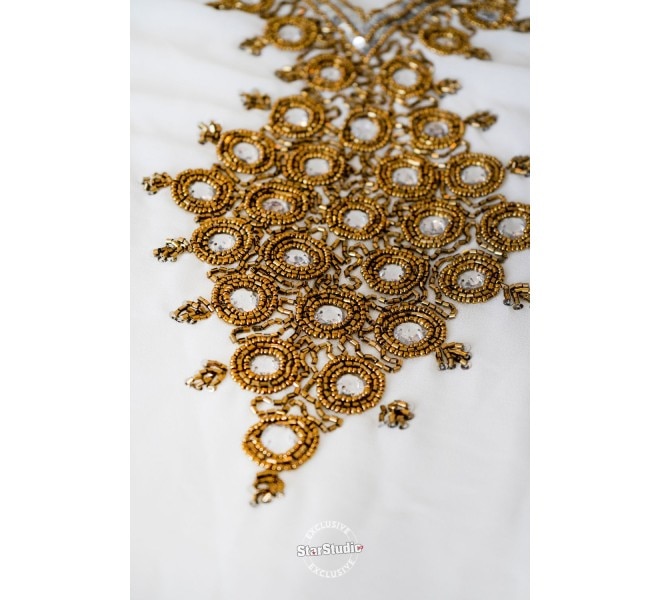 She makes sure even college girls can go extra on the beach at a budget because of their affordable prices. "So ginawa namin, we made almost all of our products below five thousand pesos. Syempre kasi the beadwork, hindi joke yun. It's handmade. And our materials, some are imported, so ayaw din naman namin ma-compromise yung worth niya."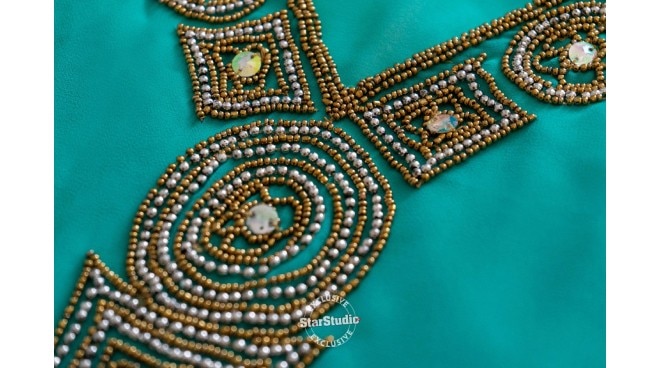 Recently, she completes the look with affordable purses to go with the beach wear. "Our purses, 'yung isang gano'n, some are two thousand five hundred, some are some are one thousand nine hundred pesos."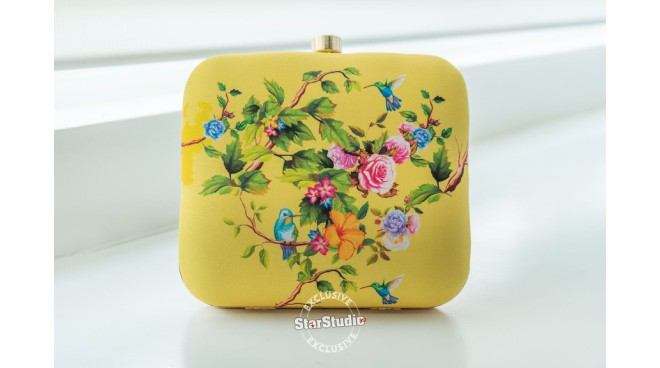 The actress turned vlogger and businesswoman shows her excitement as her boyfriend Luis is very supportive about her business, too. Jessy shares that he educates him a lot regarding capital and inventory—since he is the one who graduated with a degree in Business. "But he wants me to do my thing na parang kaya mo na 'yan and he's happy naman na medyo may mga designs kami na na-sold out tapos kailangan naming magrestock and it's a good problem," she shares.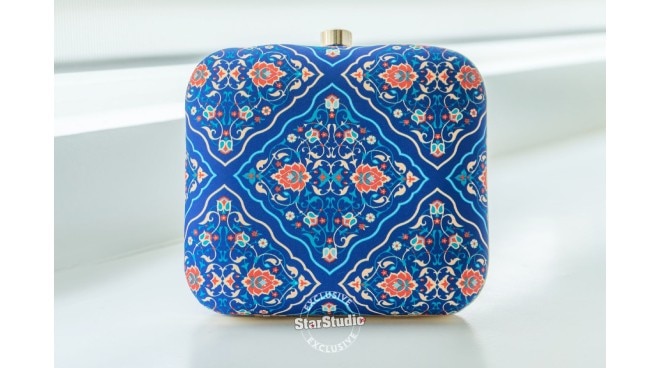 The Senorita line will not be just about summer outfits, as Jessy reveals that they will eventually produce a Ready-to-Wear line and other products.
And here's one thing more: "This year, I'm planning to study diamonds. I might start my own jewelry soon. I don't wanna start a business I don't know so, I might leave for a month and study."
Truly, like a freshly-polished diamond, things are looking brighter for the Senorita who continues to dream, to fight—and to survive.
Art Direction: Alfred Amado (@alfredamado)
Make-Up: Effie Go Iñigo (@effieinigo)
Hair: Antonio Papa (@iamantoniopapa)
Styling: Patty Yap (@pattyyap)
Top: H&M
Photographer's Associate: Ryan Dela Cruz