Iya Villania and Drew Arellano welcomed their new bundle of joy on Saturday, July 18.
Named Alana Lauren V. Arellano, Drew shared the first snapshot of their daughter on social media.
Meanwhile on her Instagram Stories, Iya shared that she delivered her daughter at 7:15 AM.
"Delivery is hard. Thank you Lord for getting me through that once again," she posted.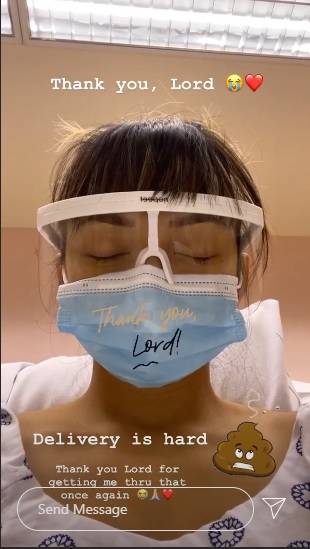 Alana is the third child of Iya and Drew. They have two sons named Primo and Leon.
Iya did not have a gender reveal party for her third pregnancy and chose to keep the gender of the baby a surprise until she gave birth.
READ: Iya Villania and Drew Arellano expecting baby number 3
It was in December when Iya shared to Drew that they are having another baby. Iya surprised her husband about the news by showing him a sonogram and a letter that said, "Love, ready for baby #3? Merry Christmas! Love, Mrs. A."