Kim Chiu was the "special guest" in the birthday celebration of the mother of her boyfriend, Xian Lim.
On Instagram, the actor posted a photo of his family with her mother Mary Anne and Kim.
"Munting salo salo for [Mommy Mary Anne]'s birthday with our special guest," he wrote in the caption.
Kim, for her part, reposted Xian's photo on her Instagram Stories and greeted his mother a happy birthday.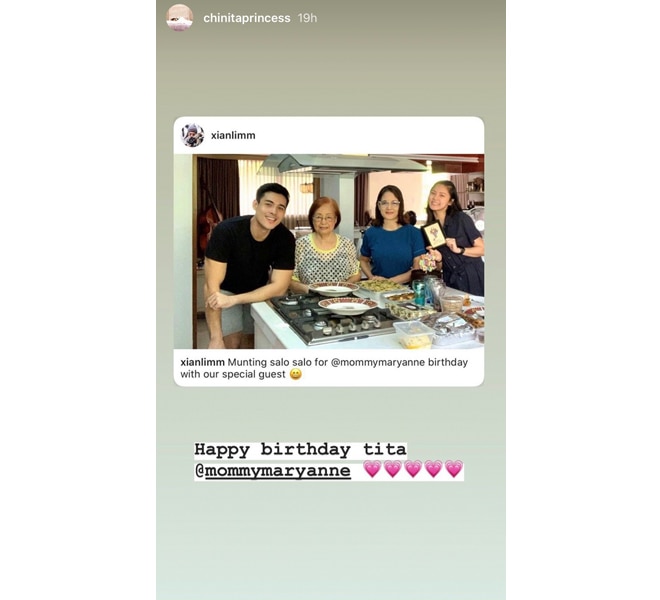 Earlier, Xian shared his birthday message for his mother: "Happy birthday [Mommy Mary Anne]. Thank you for bringing me to this world! Thank you for providing me with food and shelter! Thank you for everything! I Love you mom!"
Kim and Xian are paired in the ABS-CBN series "Love Thy Woman."
The reel-to-real couple has been dating since 2012.