Andi Eigenmann's sisters Max and Stevie came to her defense after a basher accused her of editing a photo she recently posted on Instagram to make her look slimmer.
The 29-year-old actress, who shared a photo promoting a herbal hair product, unexpectedly received a comment about her figure.
"It looks so fake to some degree. Sorry Andi. Notice the wood near her butt and too slim waistline which makes her arm bigger," the basher wrote.
To which Max replied: "I didn't realize strong arms matched with a toned waist & a firm butt was considered fake na pala. Good job, baby. You look amazing.
Meanwhile, Andi Eigenmann's younger sister Stevie pointed out that she is not "techy enough" to understand photo editing.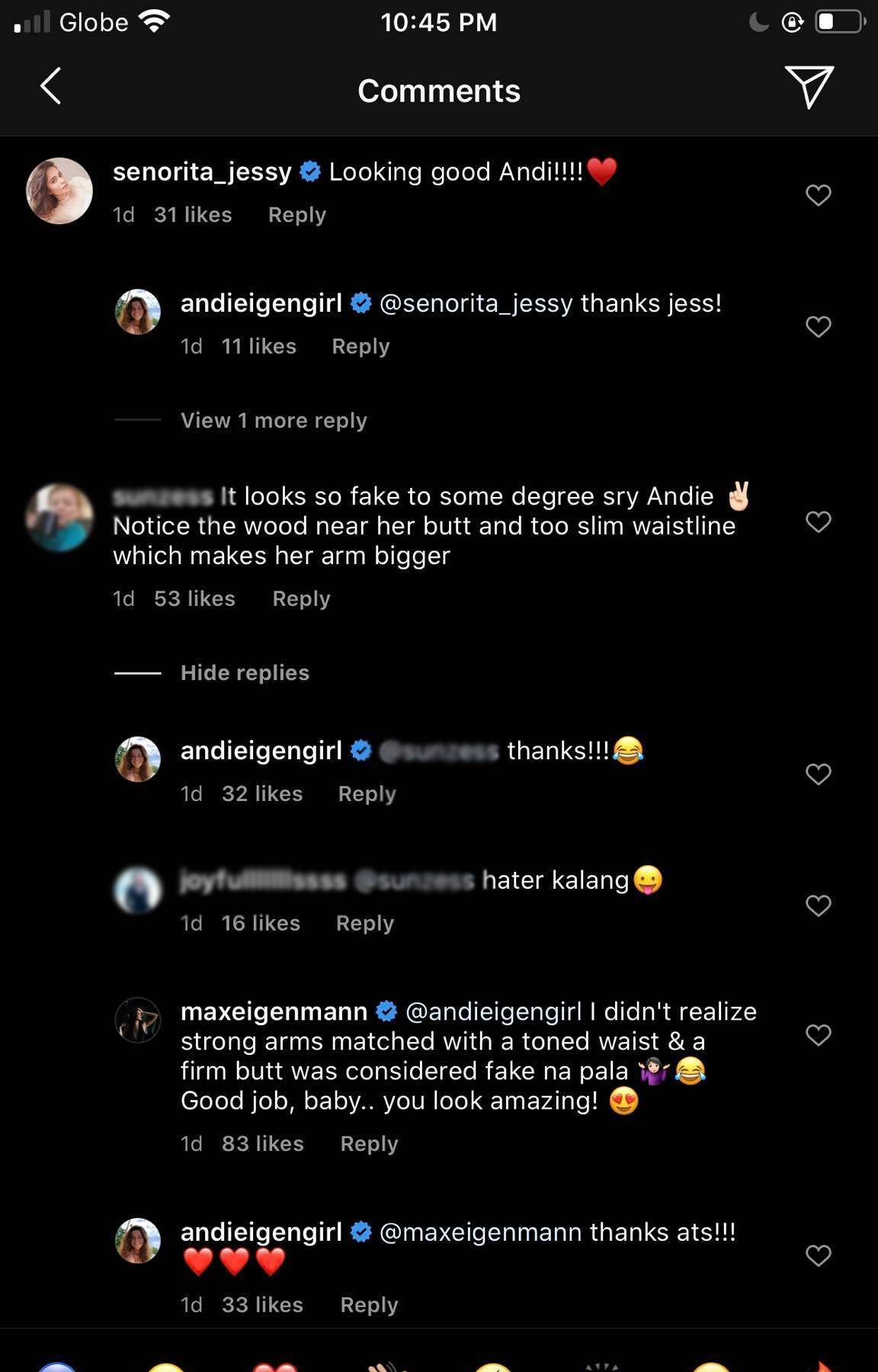 "Sorry, too. She ain't techy enough to understand what you're saying, but that's okay. Thanks for your time," she wrote.

Andi, for her part, replied: "You know it. Want to say that I just used my iPhone for this but I got too excited so thank you na lang."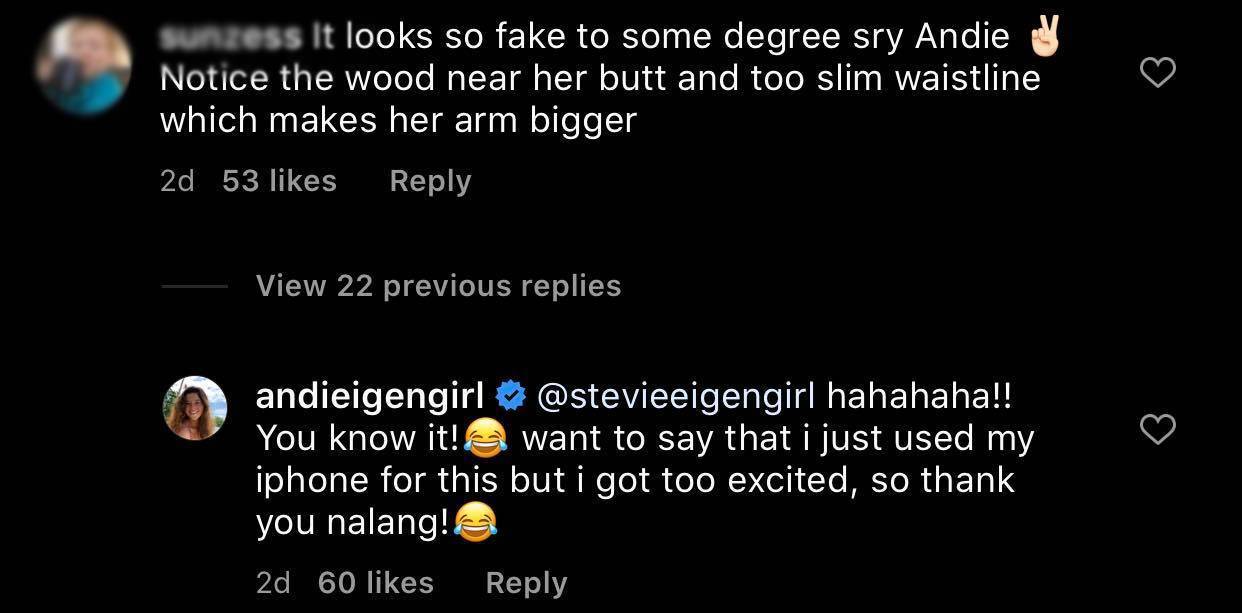 Max Eigenmann's mom is Bing Pimentel while Stevie Eigenmann's mother is Maricar Jacinto. Andi Eigenmann, on the other hand, is the daughter of veteran actress Jaclyn Jose. All three girls are children of the late Mark Gil.
Andi Eigenmann is now residing in Siargao.