Behind all the glitz and glamor of showbiz, the Alcasids—Ogie, his wife Regine (nee Velasquez), and their son Nate, plus Ogie's daughter Leila—live in a home that's filled with music and inspiration.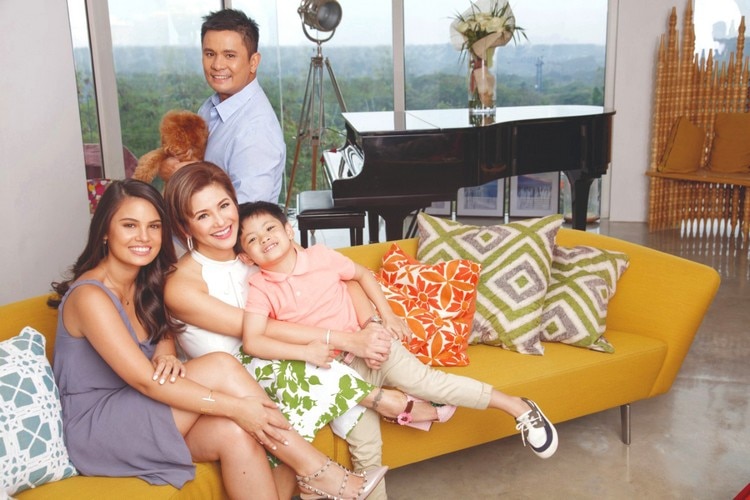 Entertainment industry's power couple Ogie Alcasid (standing) and Regine Velasquez-Alcasid (seated, center) enjoy relaxing in the living room with Leila and Nate Alcasid.
A house that's literally built on a rock, the Velasquez-Alcasid home has an overlooking view of the Quezon City subdivision where they live.
Come inside their family house where the beautiful music of Regine and Ogie resonates. Click HERE.
This article was originally published in July 2017 on StarStudio Magazine