Ara Mina, who owns a bakeshop chain called Hazelberry Café, baked dozens and dozens of cupcakes for police, doctors, and nurses who are working on the front lines amid the COVID-19 pandemic.
On Instagram, the 40-year-old actress shared screenshots of photos shared on social media by those who received her baked goods.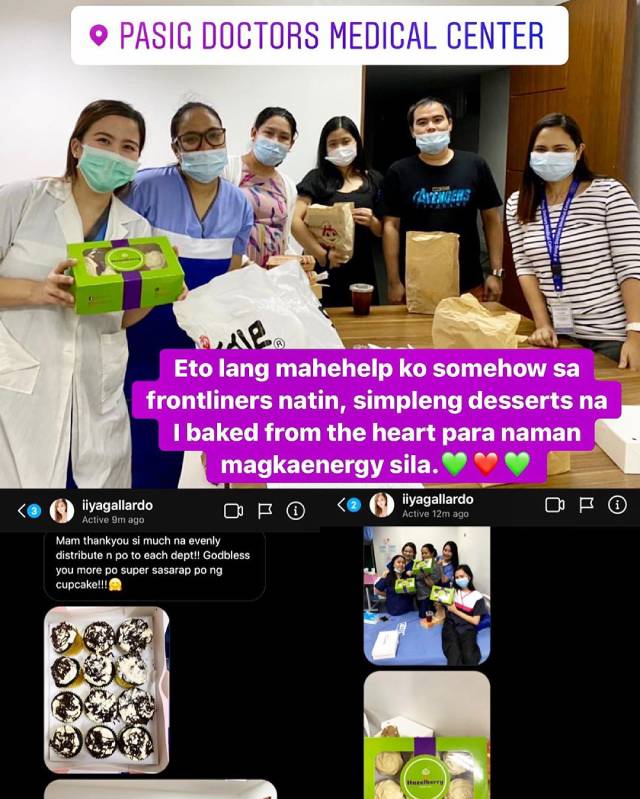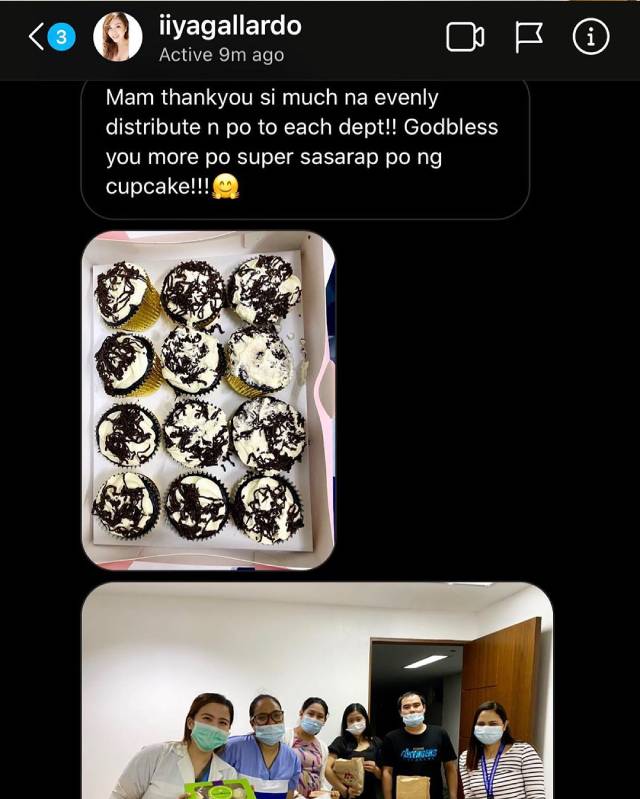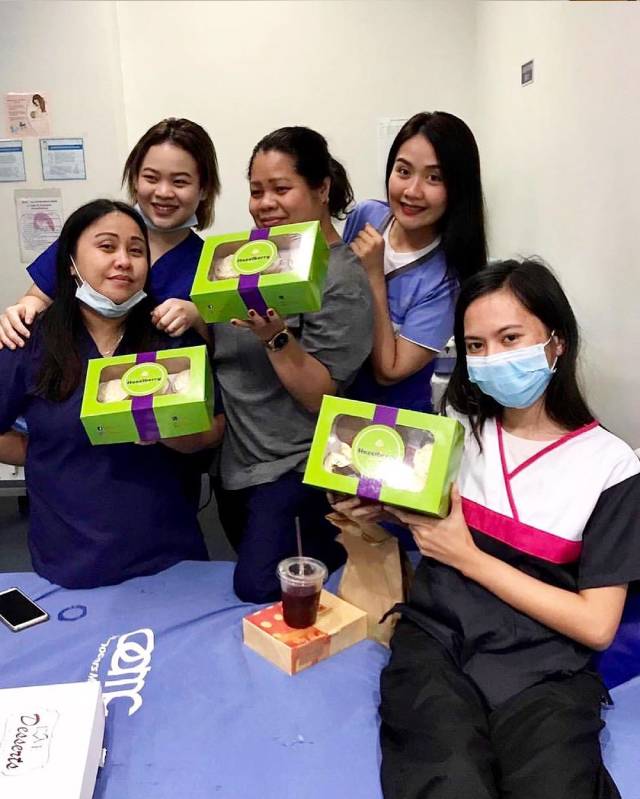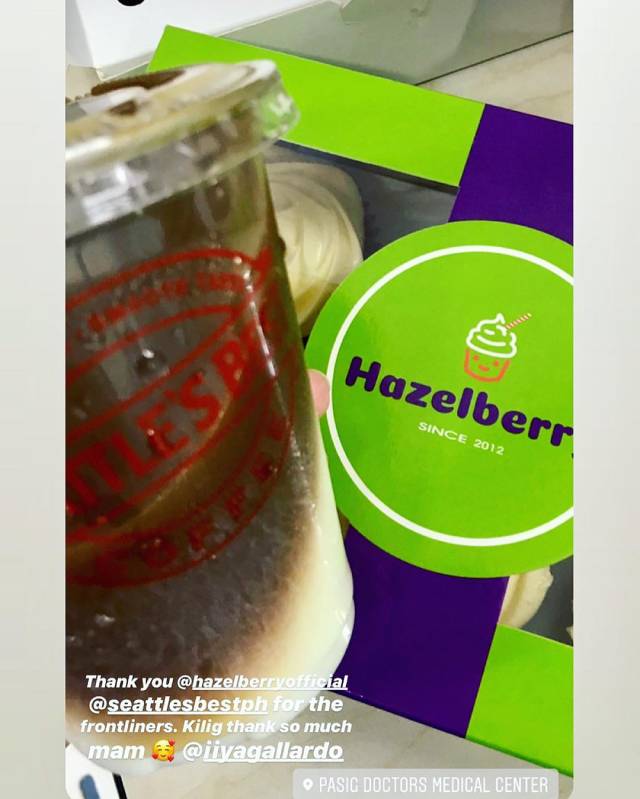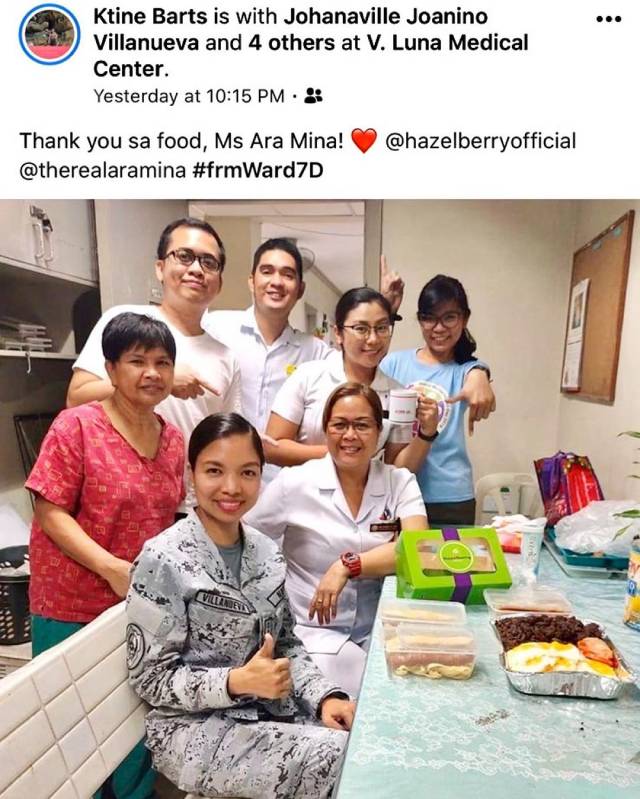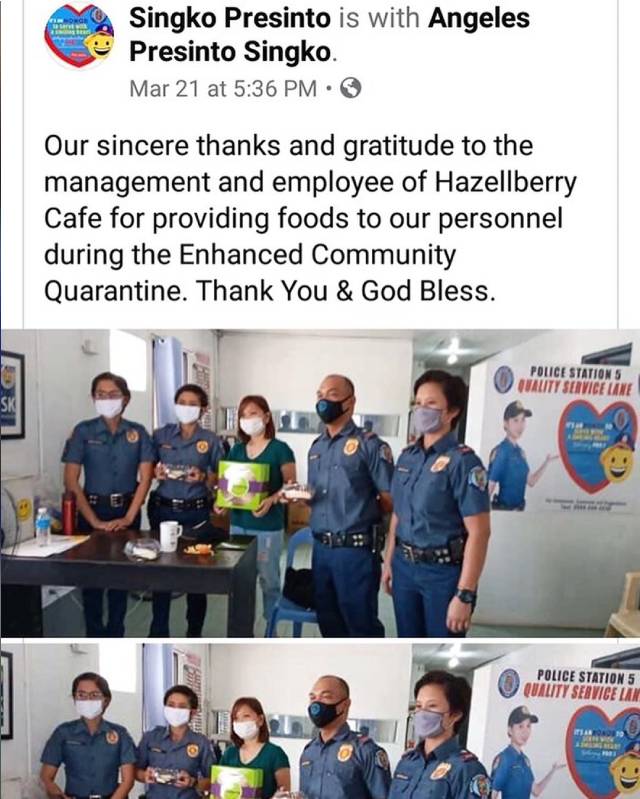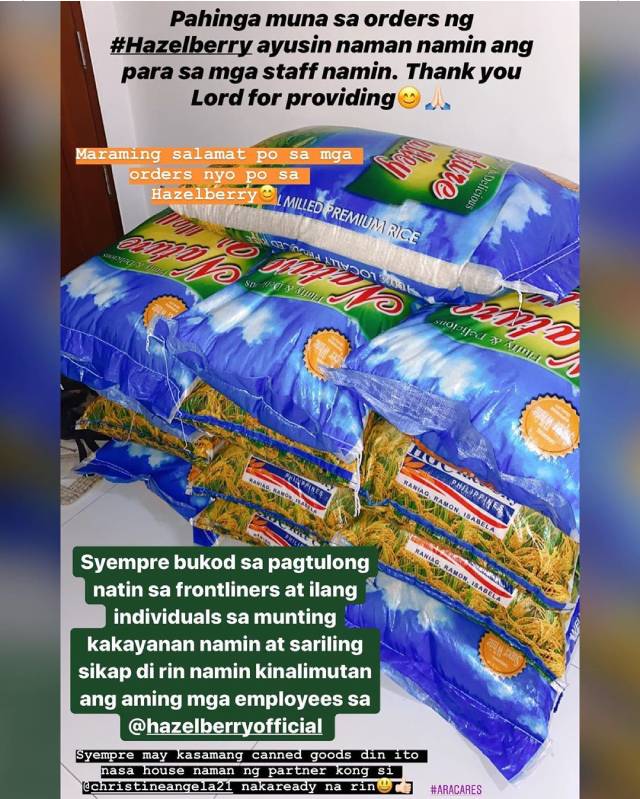 According to Ara Mina, baking for the frontliners is her way of bringing about some kind of energy for them.
"Eto lang ma-help ko somehow sa frontliners natin, simple desserts na I baked from the heart para naman magka-energy sila," she wrote.
Ara Mina also gave back to her employees who are working for her business despite the threats of the COVID-19 crisis in the country by preparing relief goods for them.
"Pahinga muna sa orders ng #Hazelberry. Ayusin namin ang mga para sa staff namin. Thank you Lord for providing," she wrote.
She added: "Siyempre bukod sa pagtulong natin sa frontliners at ilang individuals sa munting kakayanan namin at sariling sikap 'di rin namin kinalimutan ang mga mga employees sa @hazelberryofficial.
"Siyempre may kasamang canned goods din ito. Nasa house naman ng partner kong si @christineangela21 naka-ready na rin," she continued.