Last March 14, Ellen Adarna shared what she has been doing in Bali, Indonesia for the past two weeks. Ellen said that she has been taking the meditative gymnastic program of the Kokoro Team Bali this year. She also shared through her Instagram Stories what she has been going through emotionally and mentally since 2017.
She wrote, "To everyone asking, I did mental training coz I was stuck in this black hole for almost 3 years. My anti-depressants didn't do me any good, it made me immobile and numb. I was getting weaker mentally and emotionally—something had to be done. I can now finally say, after years of struggling… I am no longer a prisoner in my own mind. Ahhhh!!! Freedom we meet again."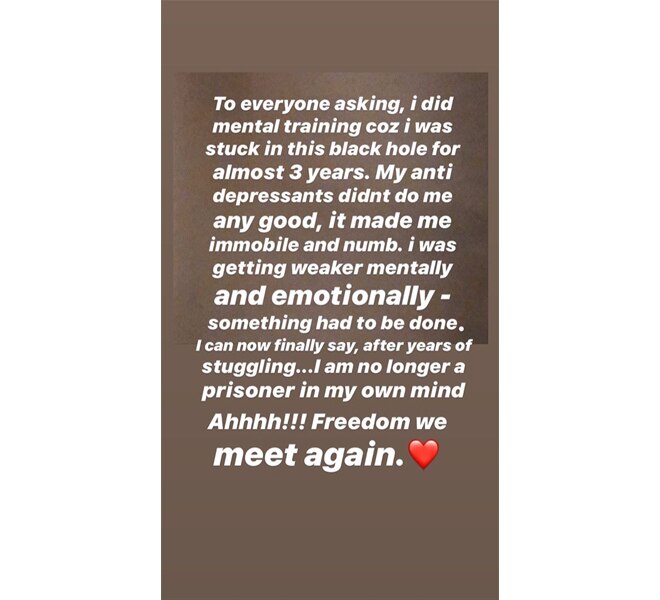 Ellen's program in Bali involved a series of meditative and physical challenges as well as isolation from the outside world for 14 days straight. The 31-year-old actress gave birth to her son Elias with then partner John Lloyd Cruz in 2018. The couple are rumored to be separated starting this year although either party has yet to confirm their relationship status.