Alex Gonzaga recently consulted her doctor regarding her throat and she was advised not to talk unless she is working.
"Went to the doctor for my throat. Less talk less mistake na dapat ang aking life quote. Ang hirap ng no talking," she revealed on social media.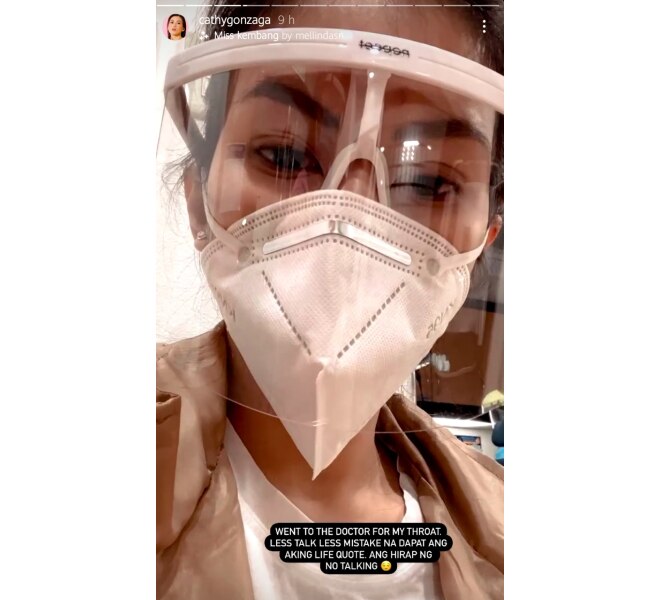 "For the next 2 weeks I am told by my doctor not to talk if I'm not to talk if I'm not on stage or working. So if you see me doing hand gesture and writing something to the people around me pls don't judge me," she relayed.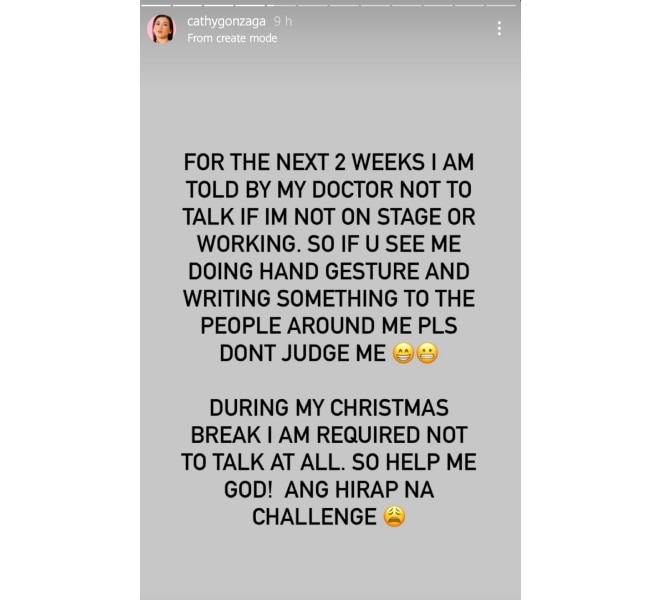 The actress-host revealed that she is required not to talk this Christmas break.
Alex added, "During my Christmas break I am required not to talk at all. So, help me God! Ang hirap na challenge."
READ: Alex Gonzaga spoofs Marie Kondo in new vlog
In another Instagram Story, Alex showed that she is currently communicating with people using a mini whiteboard.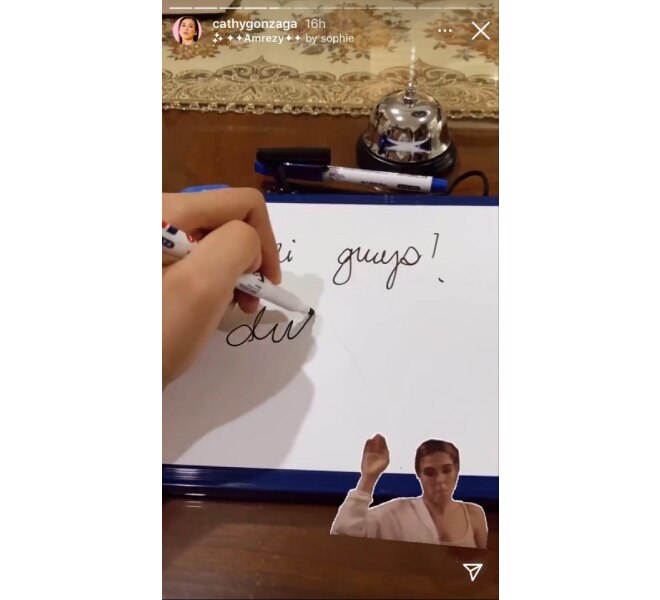 Alex did not reveal yet what happened to her throat.