Jackie Forster is celebrating her 42nd birthday on Monday, November 23.
In her latest Instagram post, the actress shared her realizations as she turned a year older.
"Another journey around the [sun] for me. Extremely grateful and blessed for all that I am and all that I have. I started the process of detoxing my life from people that don't appreciate or respect me and things that no longer serve me. More recently I have really learned to say no and I have begun taking things slow. I don't feel the urge to respond as quickly as I used to to emails and messages and I no longer feel the need to please others—often times at the expense of my own well-being," she said.
"My priorities have become crystal clear. My children and my marriage are of equal importance and above them... is my mental health. I feel the need to share that because I have chosen to always be strong, sometimes I have forgotten to take time for myself and rest or just cry... and that has taken a toll on me," she added.
She went on: "2020 made me realize more than ever that it's ok to be scared and cry it's ok to be vulnerable and weak for a moment. Take a few moments if you must, but after you release—put yourself back together and carry on. Because nobody can do what you do and you have a purpose to fulfill and a story to tell. We all do."
Jackie went on to thank all those who "uplift and inspire" her.
"I pray for everyone who has struggled and hasn't had an easy life.
"May your mind and physical strength be renewed and your purpose become clear. Prayer of discernment for all who are confused and weary. God answers prayers. And know that if you do good, good WILL come back to you. Just don't get tired of doing much of it. Sometimes it's take a while because he wants to expose your [heart] for your story to keep unfolding," she said.
"I feel like I've lived half my life so full already at 42, so let's just use that 'half' and say today I turned 21. God is good!" she added.
Andre and Kobe, Jackie's sons with basketball legend Benjie Paras, also shared their birthday message for their mother.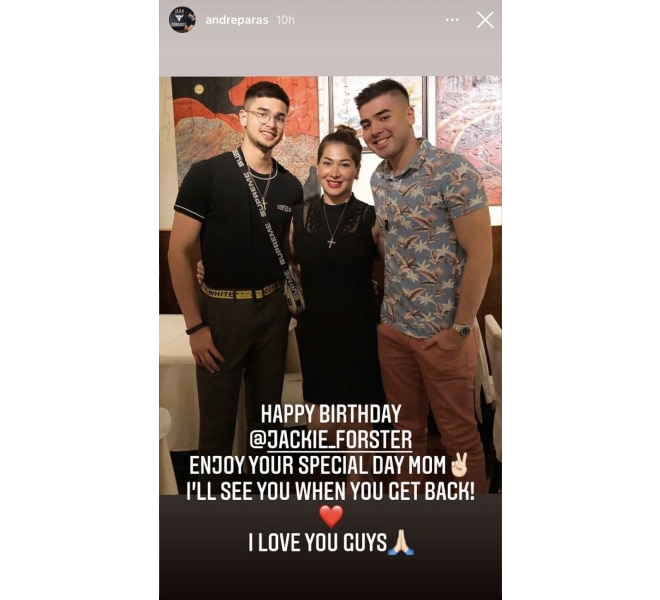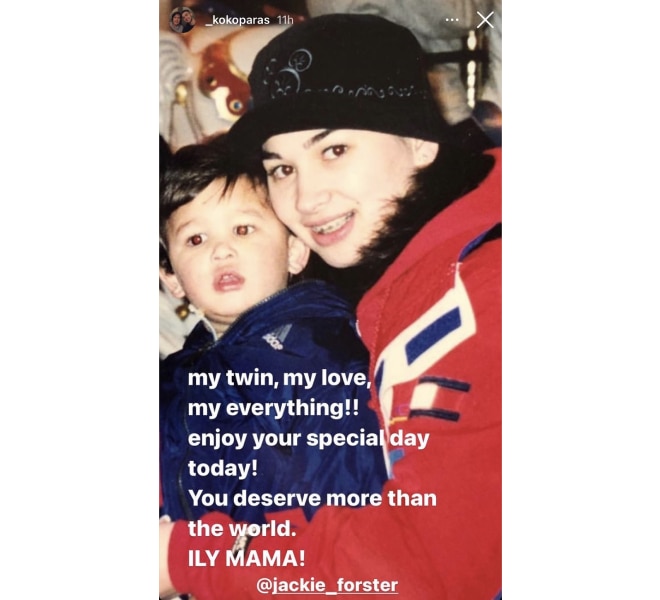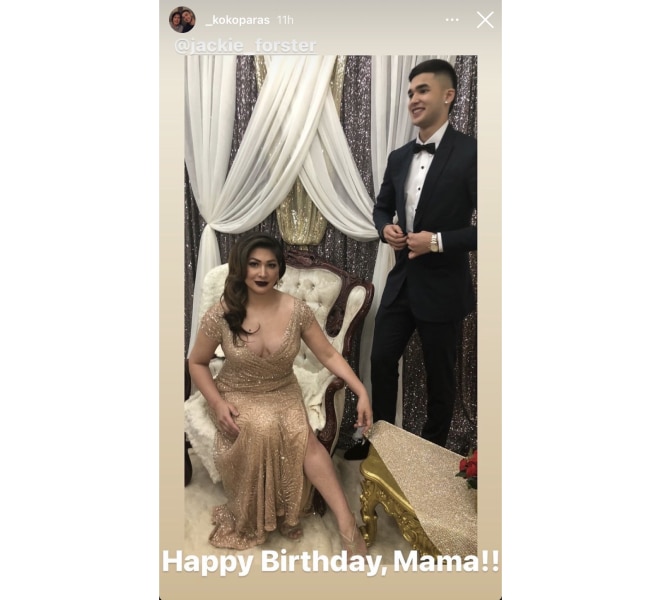 Aside from the two, Jackie also has children with her husband, Dutch businessman Michel Franken -- Jared, Caleigh, and Yohan.