Kris Aquino had a question and answer activity with her followers on Instagram on Saturday, October 24. The host remarked that she wants to "reintroduce herself" to her followers, hence why she was holding the online Q and A.
"Hi... I'd like to reintroduce myself to all of you... My name is Kris Aquino, full name is Kristina Bernadette Cojuangco Aquino. I'm the youngest of the 5 children of Ninoy and Cory Aquino. And I'm the mom of Josh & Bimb.
"If you feel like getting reacquainted, I'll do my best to answer as truthfully as is PROPER, whatever questions you may now have for me. Ready na," she said.
One netizen asked, "Is there any chance you'll still work with ABS-CBN?"
Kris replied, "I'd like to think bridges can always be built."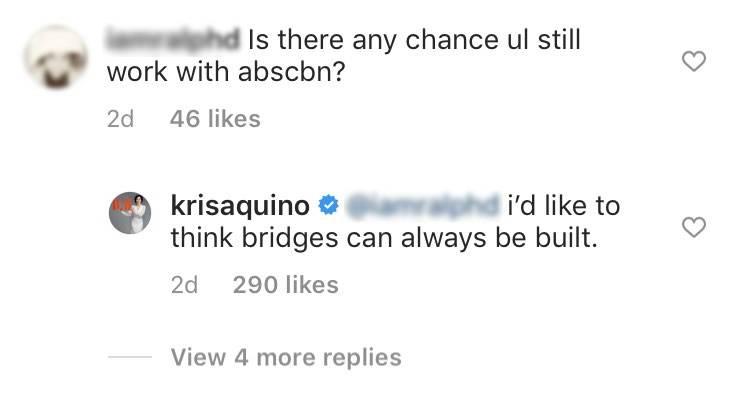 Another netizen asked why she is not producing her own television show.
"We missed you on TV. Is it not possible that you can be the producer of your own show just like some celebrities?" the netizen said.
In response, Kris stated, "Hindi ako kasing yaman as you may think I am."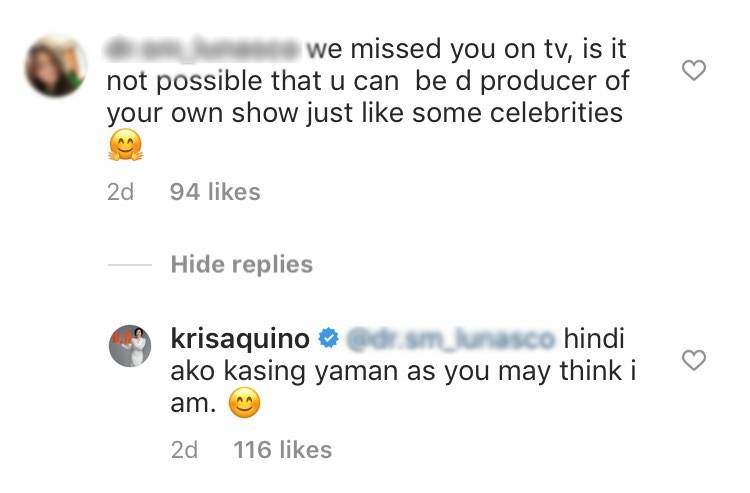 Meanwhile, a netizen asked Kris about the state of her health saying, "Are you totally well na, recovered from all the illnesses you had before?"
Kris revealed, "There's no cure... There are okay days & there are not so okay days... I just promised myself the not okay ones are only for me & those living with me to know."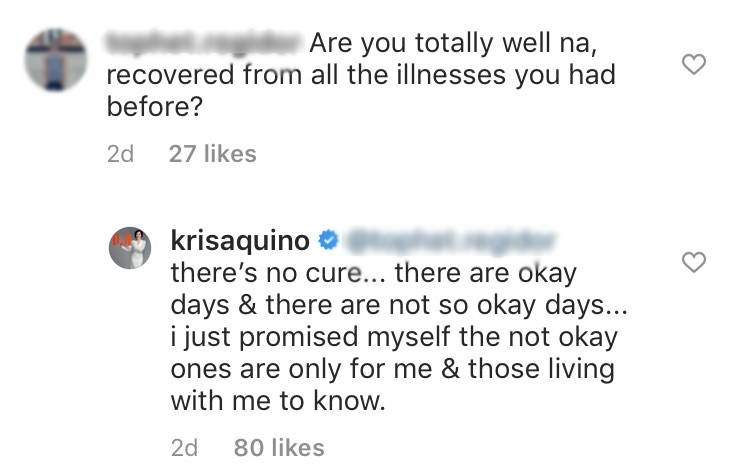 Another netizen asked Kris if she sees herself entering in politics in the future. "Seeing yourself in politics in 5 years?" the netizen wrote.
Kris posted, "It's destiny- so I can make all the plans but it's really all up to God's plan for my life."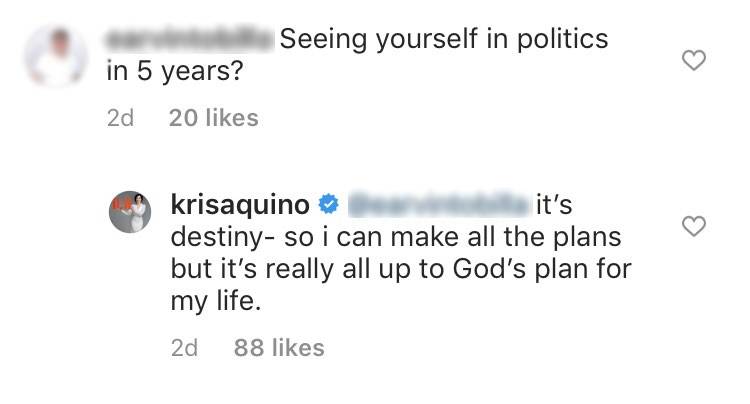 READ: After teasing new chapter, Kris Aquino reveals inking deal with Cornerstone
The Q and A of Kris on Instagram has already gained more than 2K comments as of this writing.