Frankie Pangilinan lambasted a netizen who accused her of causing her mother Sharon Cuneta's anxiety. The netizen alleged that the Mega Star is having intermittent anxiety attacks because of Frankie.
The netizen said, "Full of angst, this girl. Perhaps that's the reason why the mom is having intermittent anxiety attacks. @kakiep83 and Sen @kikopangilinan, please have pity on Mega @sharon_cuneta12."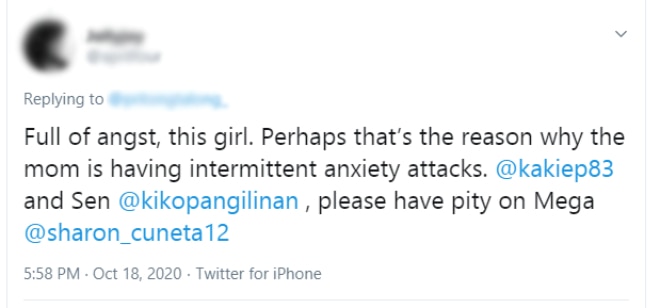 In response, Frankie said, "First of all where have u been miss ma'am angst is the genetic code of this generation. Secondly wtf is wrong with u."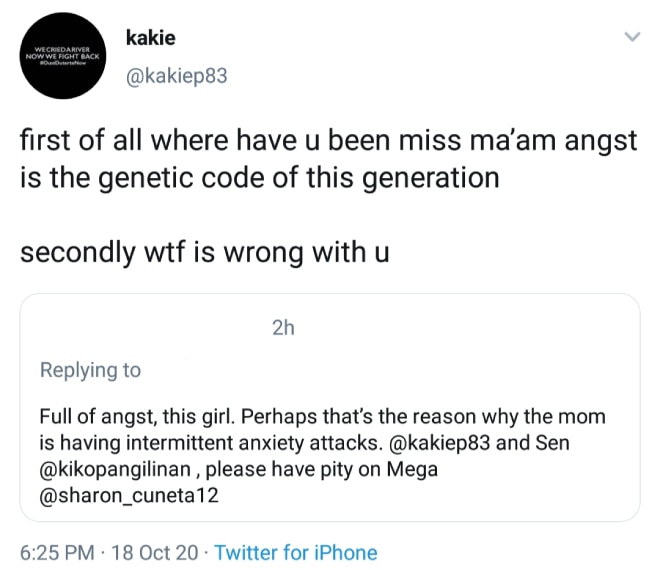 The netizen replied, "It's just an observation. No need for that expression (wtf)."
Kakie called out the netizen for making the said allegations about her mother's mental health.
"You don't publicize your convoluted assumptions about my mother's mental health without me calling you out. I don't care what you think about me. but you don't ever disrespect my mother like that — not by misrepresenting a very real mental health condition she doesn't suffer from," Kakie said.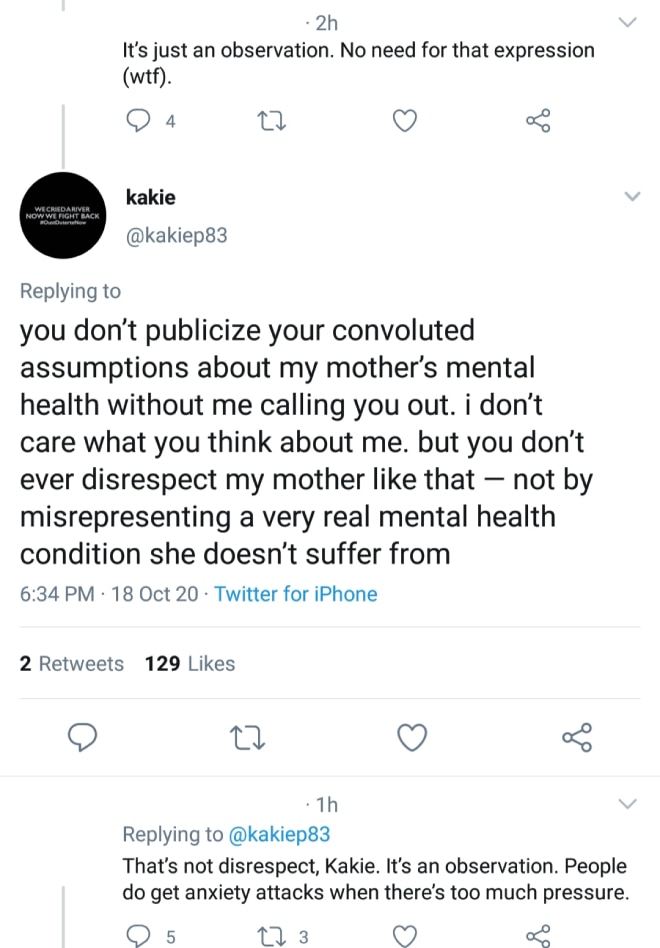 The netizen insisted, "That's not disrespect, Kakie. It's an observation. People do get anxiety attacks when there's too much pressure."
READ: Frankie Pangilinan claps back at trolls who ridiculed her physical appearance
Kakie added, "Also my mom doesn't have anxiety attacks the misinformation is real."
The netizen persisted, "She needs all the help she can get, esp from her family. Do not take this negatively. I am, was, a long time fan of your mom. She needs help."
The Megastar's daughter went on to remind the public to never make assumptions of anyone's mental health as the netizen kept on insisting her narrative.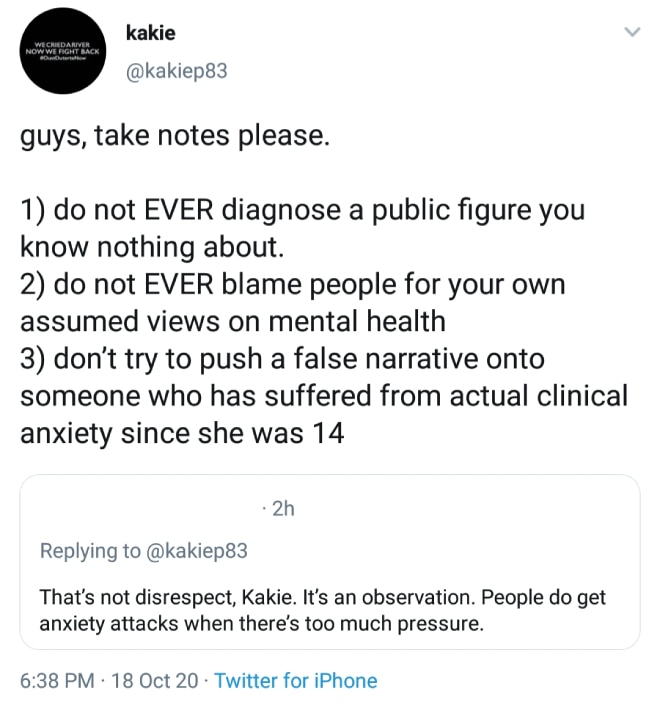 "Guys, take notes please. 1) do not EVER diagnose a public figure you know nothing about. 2) do not EVER blame people for your own assumed views on mental health. 3) don't try to push a false narrative onto someone who has suffered from actual clinical anxiety since she was 14," Kakie said.