During the launch for the official theme song for this year's SEA Games, composer Ryan Cayabyab shared what inspired him and Floy Quintos to collaborate on the piece which was performed by Lea Salonga. "The inspiration is actually in the motto or the tag we are using, "We win as one." Yun pa lang, napakalaking inspiration na niya. Kasi we're not only talking of ourselves as a community, as a nation, we're also talking about our relationship with our neighboring countries. So for me, that is always an inspiration, to be working as one. Nasa words yun eh, 'Yes we compete, but when we win, lahat tayo panalo.' So for me, that's a big inspiration," he shared during the SEA Games We Win as One press launch held at Resorts World Manila in Pasay City.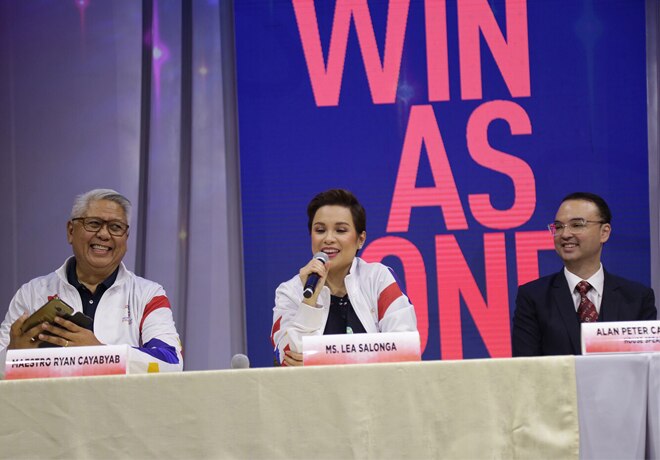 The National Artist for Music said he was glad to work again with Tony award winner Lea Salonga who also helped in finishing the final draft of the song. "I did a first draft and I'm so happy nandun si Lea. May pinansin si Lea and sabi niya, 'Parang hindi para sa akin yung format' and it was true because I wrote it first for a finale of the opening ceremonies and it was for 11 singers. So ang gulo gulo nung tunog. So I didn't know at that time na meron kaming one singer na kakanta nito for the recording. So when I finally heard that Lea's going to perform, I had to reformat. One huge reformatting or changing of the draft for Lea na yung pagkagawa ng kanta took two sittings," he shared.
Ryan said that he looks forward to being part of the SEA Games opening ceremonies later this year which will be hosted by the Philippines for the fourth time in 30 years. "I'll be supervising the entire music. Meaning, I'll be supervising three or four other Filipino music writers doing the segments. I'll probably be writing one more segment for the entire opening ceremonies. But I want to involve more Filipino musicians, more writers, because we have to put in more minds, more ideas, to improve. In 2005 ako lang yung gumawa ng music. I was thinking that maybe it's much, much better if we involve more kasi madaming magaling. This will be a lot more of collaborative work with younger Filipino musicians. We need the younger ones. Hindi ko masasabi kasi yung mga specific details na yun (kung sinong singers ) i-a-assign ko. I think we will know before the week ends because there is a meeting this week and we will definitely pinpoint kung sino ang babagay for this one," he explained.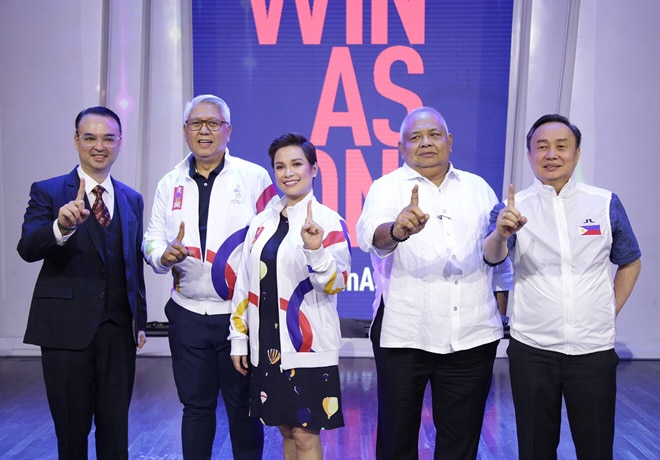 As one of the country's top composers, Ryan also shared another idea for the music at the SEA Games which did not pan out. "As a matter of fact, if we had really, really more time, we were thinking that we could really put up a real CD of more Filipino songs could be included but definitely it's not in the main plans so hopefully (laughs)," he added.