Barely a week since she ventured into vlogging, beauty queen-turned-actress Pia Wurtzbach has already been victimized by a user pretending to be her on YouTube.
The Miss Universe 2015 titleholder exposed her online poser to her nine million followers on Instagram, where she asked for their help to report the fake account on Tuesday, September 3.
"Oh no! Help us report this account. I just started my vlog and somebody's already pretending to me. And getting a fair amount of views, too," she wrote.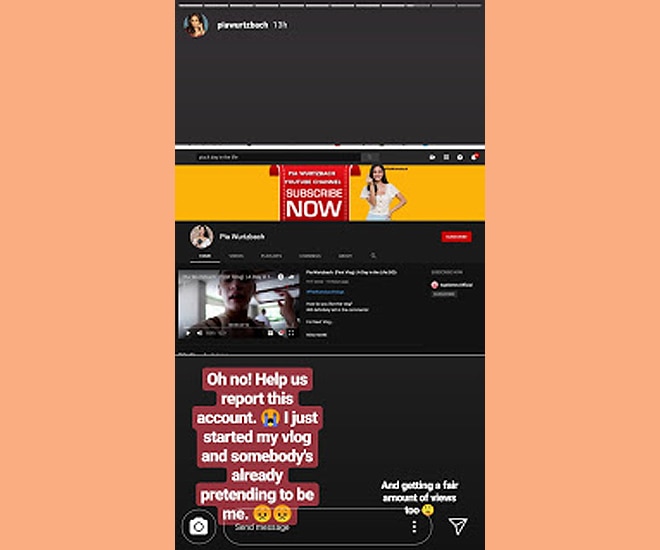 In another screenshot, she clarified, "Also, my name is not Pia Angela Wurtzbach. Wikipedia has it wrong, too. My name is just plain Pia Wurtzbach. Alonzo is my middle name."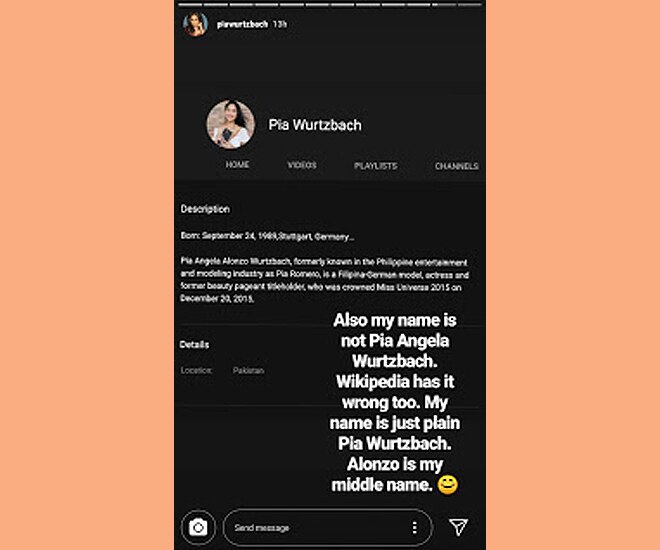 The My Perfect You actress then posted a screenshot of her real account, where fans and followers can get a glimpse of her busy life as a celebrity. The vlog channel, which she launched in September 1, has nearly 3,500 subscribers as of this writing.