Filipino movies continue to win big in international film festivals.
Last July, Ngiti ng Nazareno, a short film by director Louie Ignacio, bagged the jury award at the 2019 Innuendo International Film Festival in Milan, Italy.
The movie, which stars child actor Kenken Nuyad, is about a young boy whose birthday falls on the feast of the Black Nazarene, an annual religious procession known locally as the "Translacion", during which Catholic devotees gather in a parade of a blackened image of Jesus Christ across Manila.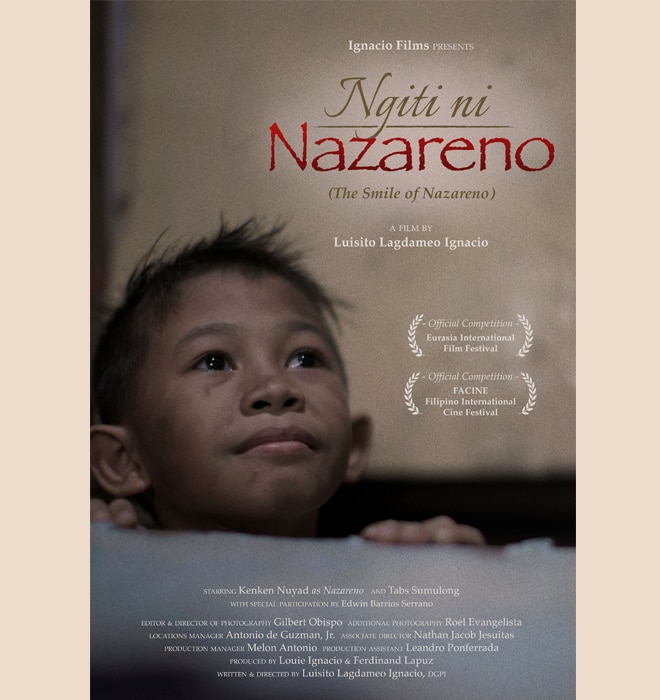 "This is a big deal not just for me, but also for Filipino films in general," Ignacio, who revealed that this was the 11th festival where the film has competed, told Inquirer. "This means we are being appreciated internationally in terms of how we make our films."
Iar Arondaing's Musmos na Sumibol sa Gubat ng Digma, on the other hand, won the best cinematography award for Mac Cosico in the international category of the Festival Internacional de Cinema da Figueira da Foz-Film Art 2019 in Portugal recently.
Musmos, which stars Junkya Santarin, is a coming-of-age tale set against a backdrop of age-old clan wars and revolves around the story of a Muslim girl named Eshal who discovers herself as she is torn by both love and violence.
Aside from Portugal, the film will also be show at the Baikal International Film Festival in Russia this September.