Actor Troy Montero recently got involved in a car accident while competing for the Vios Racing Festival at the Clark International Speedway in Clark City, Pampanga.
On Instagram, Troy shared that the accident left him with body sores and bruises.
"I had a pretty big accident at the race track this weekend. Good news, everyone is going to be okay. Probably gonna be sore and bruised for a few days. I'm just so thankful because it could have been worse. That's a tough little car we driving there," he said.
According to the actor, he did not suffer from major injuries thanks to the safety measures executed by the track marshalls, medical team, and the organizer of the event.
"Despite the outside damage, the driver's area was totally untouched. We also have a roll cage, race suit and helmet and most especially the HANS (head and neck) device to keep us safe," he added.
He then went on: "I'd like to thank @toyotamotorphilippines and @tuasonracing along with the track marshals, medical team, organizers and sponsors and many more. True professionals," he said.
Furthermore, he also revealed that he underwent Computed Tomography (CT) scan and Magnetic Resonance Imaging (MRI) scan "to make sure all is good."
Despite the accident, Troy managed to attend the awarding ceremony after going to the hospital for the checkup.
He won first in his class as he succeeded to reach the finish line of the last lap before the accident happened.
"After the accident I went to the hospital to have a quick checkup. I found out that both cars landed across the finish line during the last lap. So I ended up 1st in my class. What a crazy ending," he stated.
On his Instagram stories, the 42-year-old father of two revealed how the incident unfolded through a series of photos.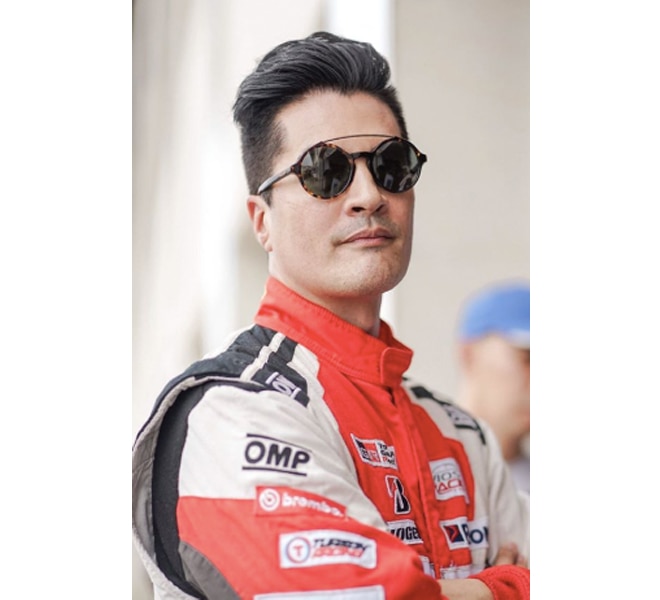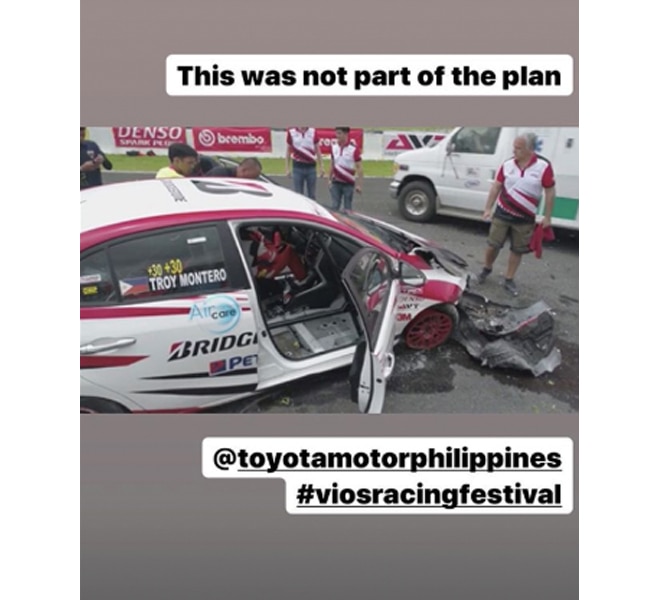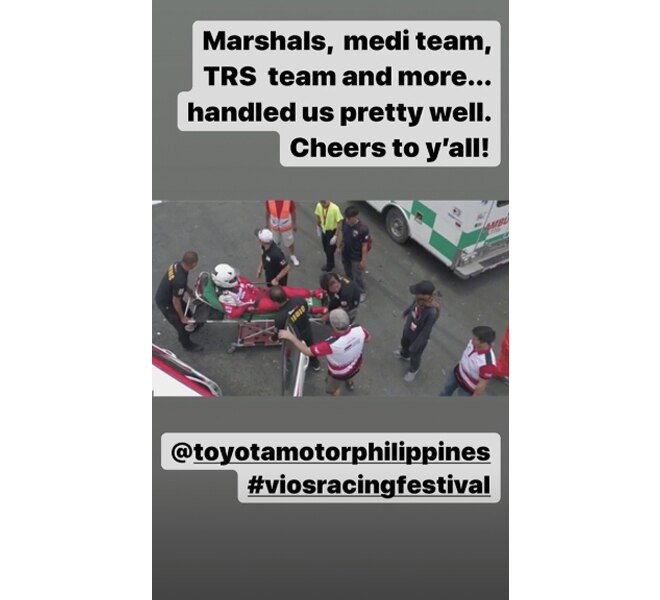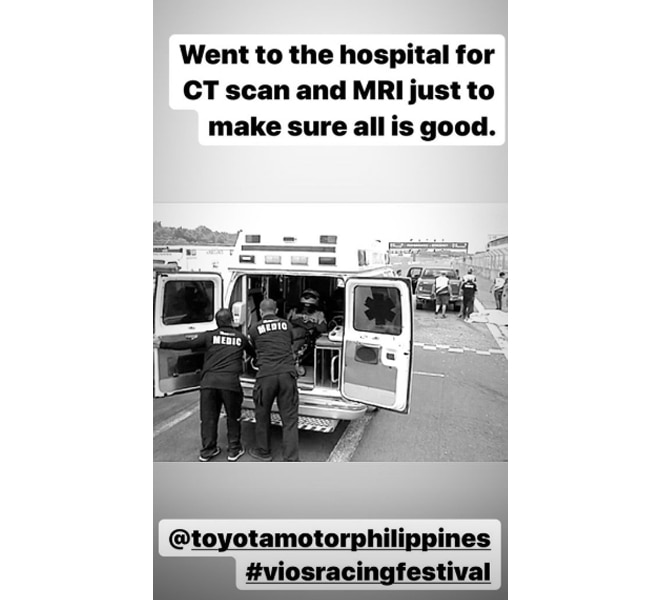 Among the celebrities who joined the Vios Racing Festival this year were Daniel Matsunaga, Chienna Filomeno, Gerald Anderson, Gretchen Ho, Fabio Ide, and Troy's wife Aubrey Miles.