The biggest and brightest stars of local show business flocked to Shangri-La The Fort in Taguig on Saturday, September 14, to celebrate this year's ABS-CBN Ball.
After the successful reopening of the Bantay Bata Children's Village in 2018, the annual charity gala, which had the theme "Modern Filipiniana" to coincide with the ABS-CBN's 65th anniversary, seeks to continue its commitment to the network's child welfare arm, Bantay Bata 163, by dedicating this year's event to its Bantay Edukasyon program.
Here, a complete list of all the Kapamilya celebrities who graced the 2019 ABS-CBN Ball.
MAYMAY ENTRATA AND EDWARD BARBER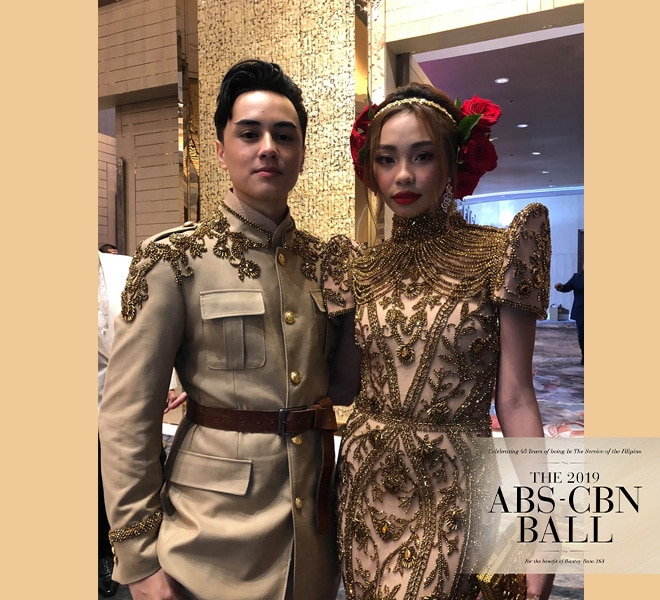 On-screen tandem Maymay Entrata and Edward Barber in Furne One
ALBERT MARTINEZ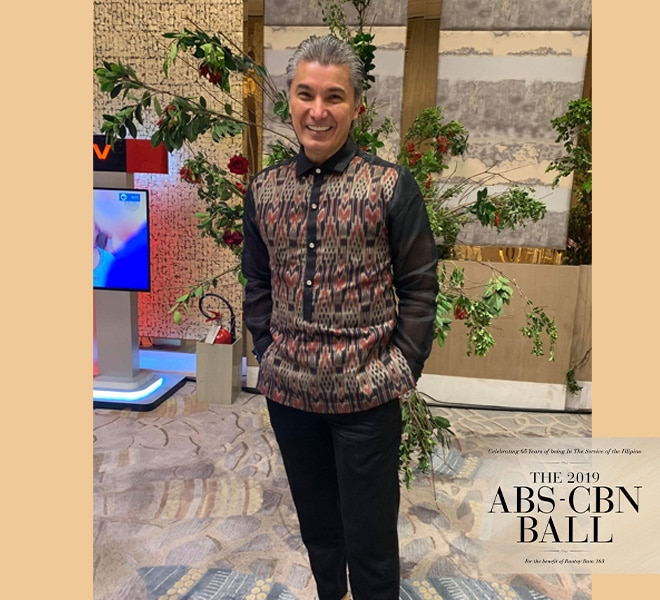 WACKY KIRAY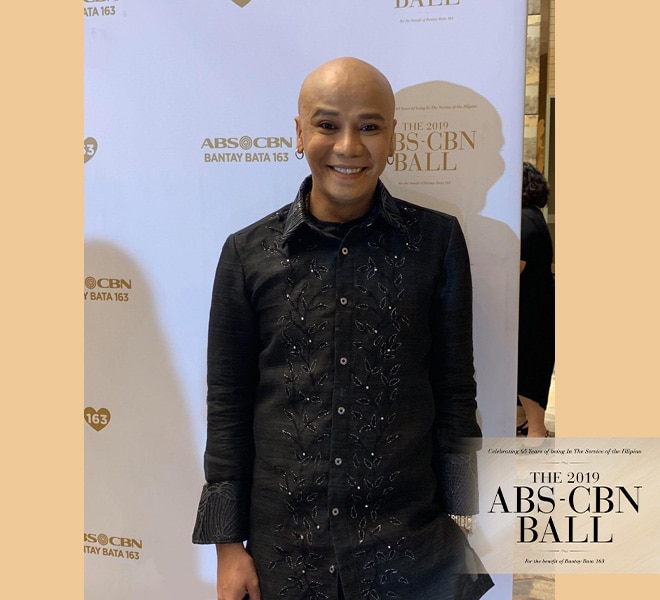 Comedian Wacky Kiray in Jovan dela Cruz
YLONA GARCIA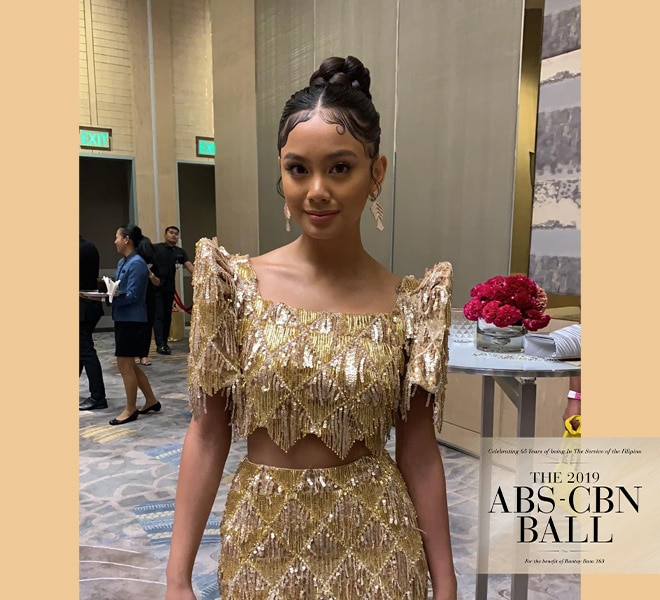 Former 'Pinoy Big Brother' housemate Ylona Garcia in Michael Leyva, glam by Ethan David
GRETCHEN HO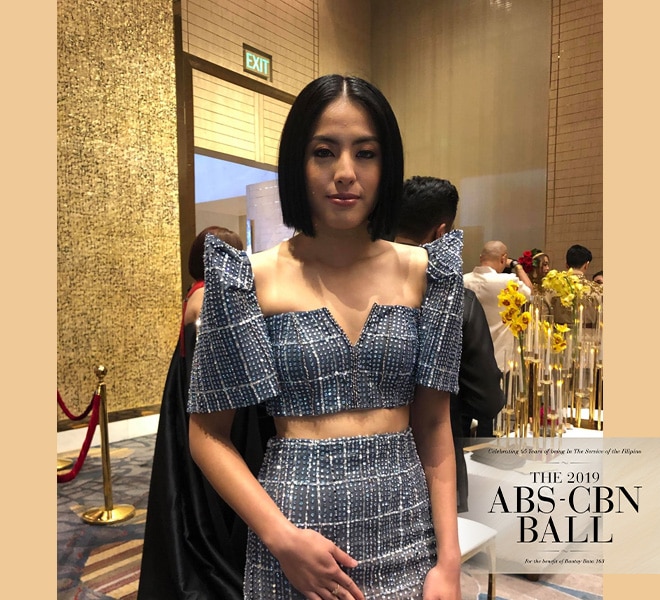 Athlete-turned-host Gretchen Ho in Rosenthal Tee, glam by Chie Gonzales
ZAIJAN JARANILLA
Actor Zaijan Jaranilla in Budi Mallari, makeup by Raymond Jambangan
RICHARD YAP
Seasoned actor Richard Yap in Vin Orias, grooming by Patricia Coronado
JAY - R AND MICA JAVIER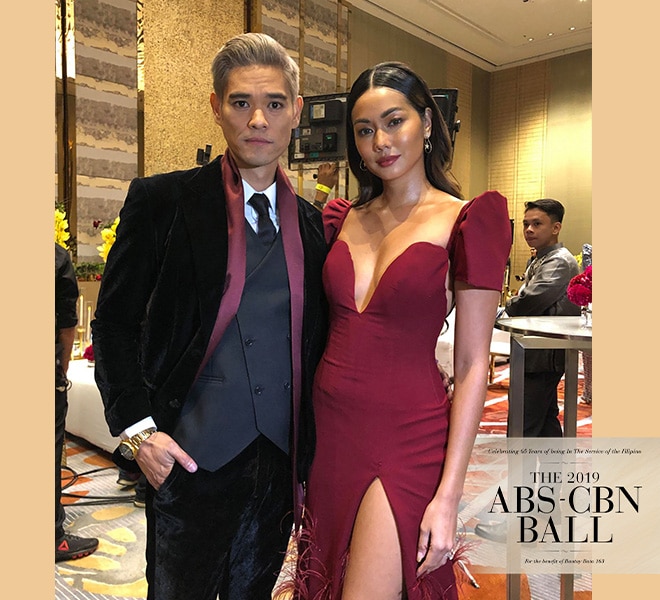 Singer Jay-R in Rain Dagala, grooming by Chris Nick; GirlTrend Mica Javier in Julianne Syjuco; makeup by Effie Go-Inigo
BAYANI AGBAYANI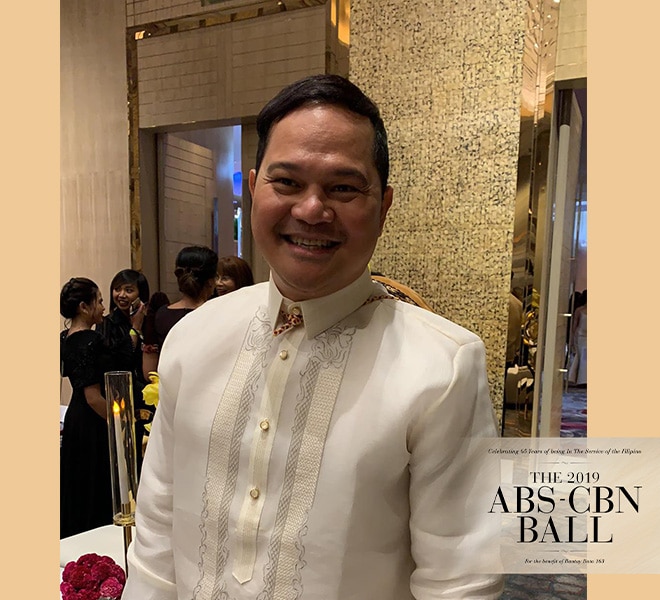 HEAVEN PERALEJO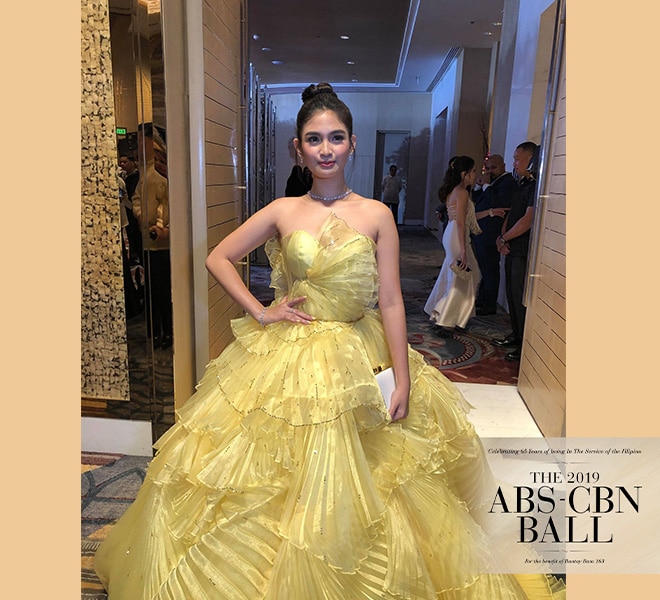 Former "Pinoy Big Brother" housemate Heaven Peralejo in Julianne Syjuco, makeup by Marben Talanay
FUMIYA SANKAI AND YAMYAM GUCONG
Former "Pinoy Big Brother" housemate Fumiya Sankai in Jagy Glarino; Big Winner Yamyam Gucong in Jhay Layson
ANDRE BROUILLETTE AND LOU YANONG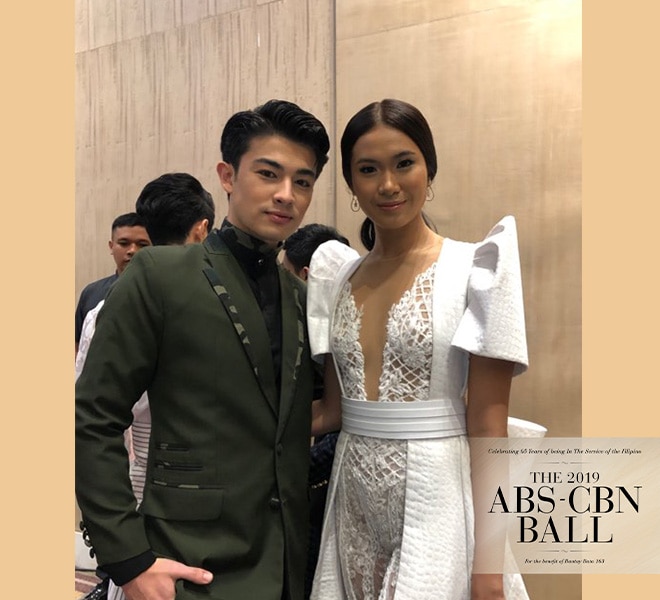 Former "Pinoy Big Brother" housemate Andre Brouillette in Nat Manilag; finalist Lou Yanong in Armando Marco/Happy Andrada, styled by Patty Yap and Gelo Cruz
KEEMPEE DE LEON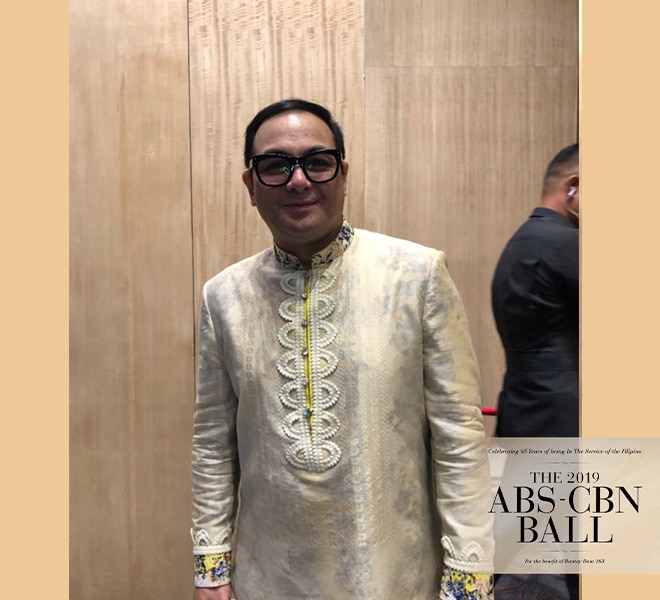 JOHN ARCILLA
Veteran actor John Arcilla in Lor Calma-inspired embroidery by Silk Cocoon
ANDREW E.
Rapper and comedian Andrew E. in Ubra ni Juan
RAYMOND BAGATSING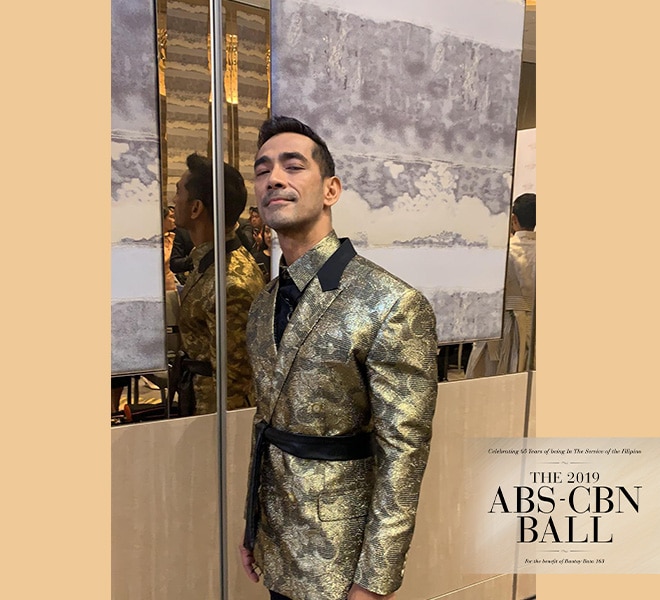 Seasoned actor Raymond Bagatsing in Francis Chee
LIE REPOSPOSA
Former "Pinoy Big Brother" housemate Lie Reposposa in Paolo Blanco / Happy Andrada, styled by Patty Yap and Gelo Cruz
ASHLEY DEL MUNDO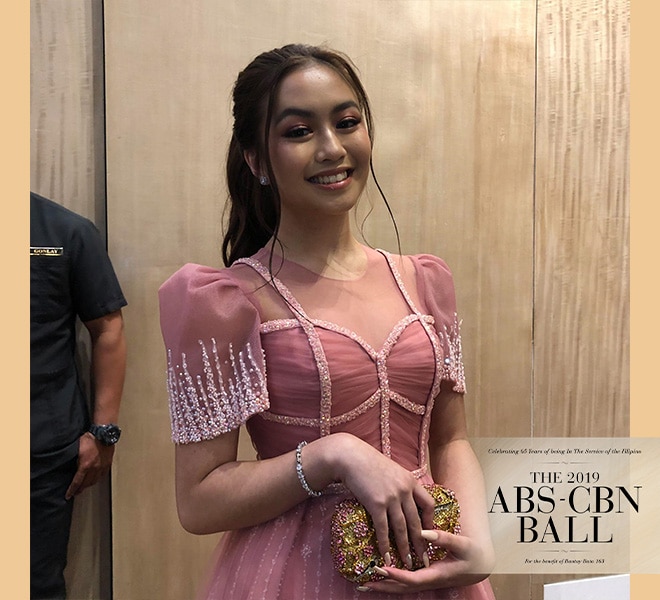 Former "Pinoy Big Brother" housemate Ashley del Mundo in Ernest Lingad (Apt Clothing), styled by Patty Yap and Gelo Cruz
KIARA TAKAHASHI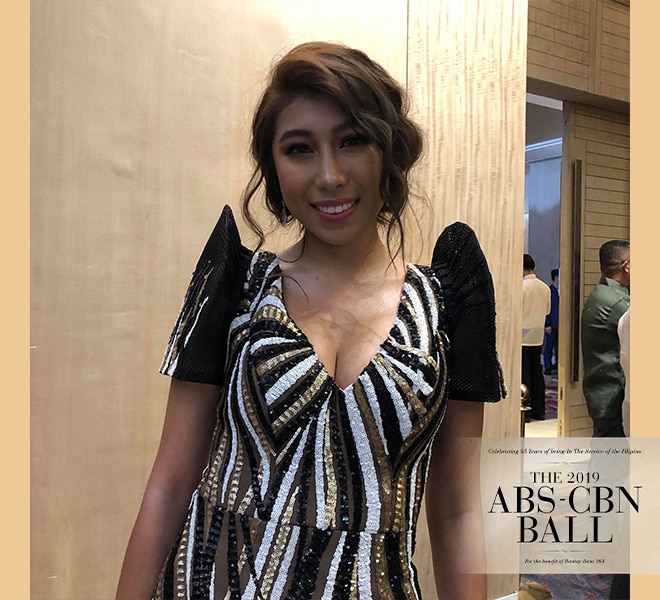 Former "Pinoy Big Brother" housemate Kiara Takahashi in Ernest Lignad (Apt Clothing), styled by Patty Yap and Gelo Cruz
ALEXA ILACAD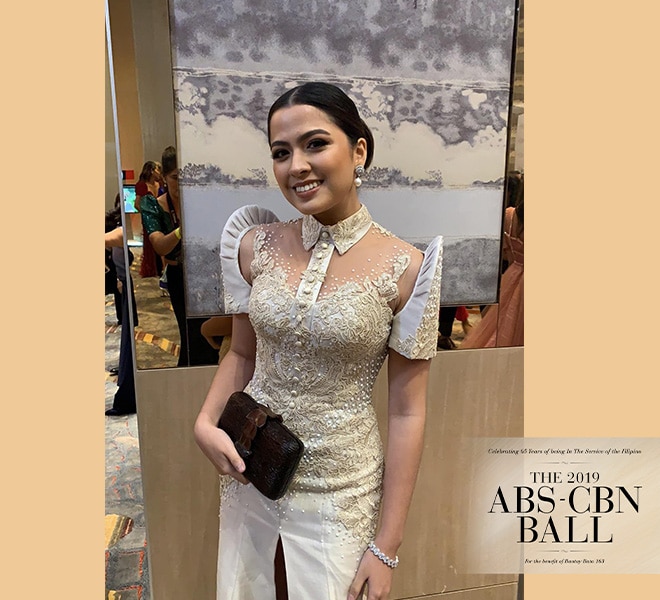 Actress Alexa Ilacad in Ryan Ablaza Uzon, glam by Moriel Lim
RONALDO VALDEZZEUS COLLINS
Hashtags member Zeus Collins in Rubri, groomed by Eugene Tiongson
ADRIAN ALANDY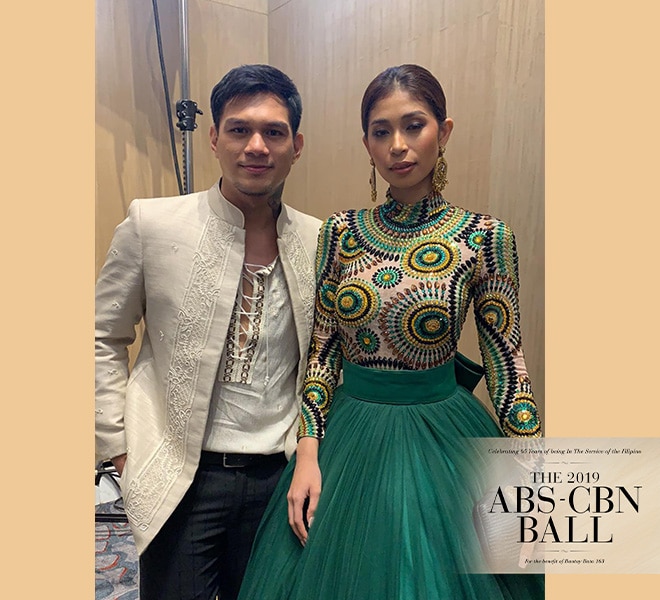 Actor Adrian Alandy in Tailory Manila, styled by JP Montilla
JAMES BLANCO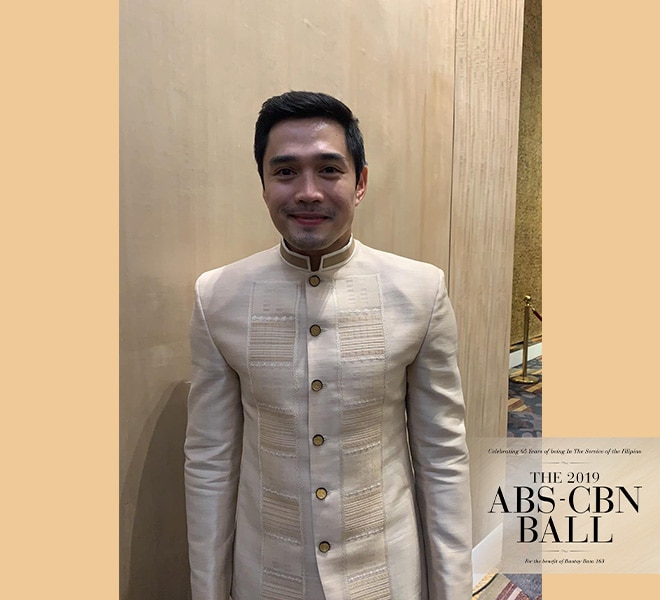 Actor James Blanco in Paul Cabral
CJ NAVATO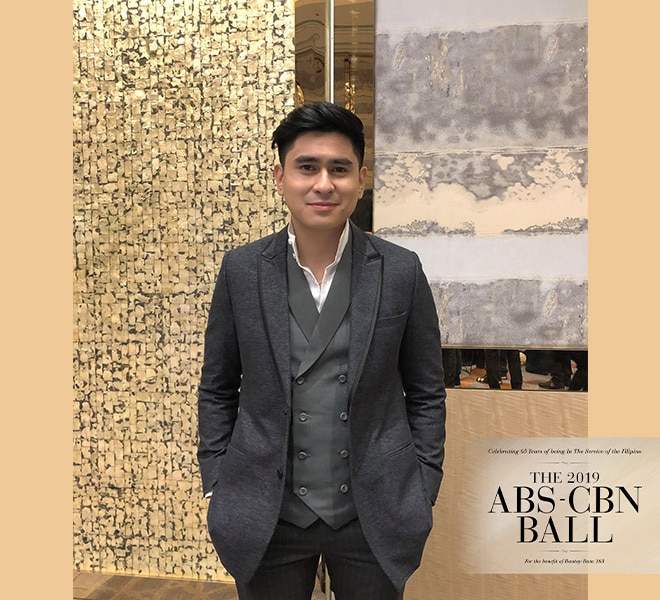 Former child star CJ Navato in Bianca Cordero
LUKE CONDE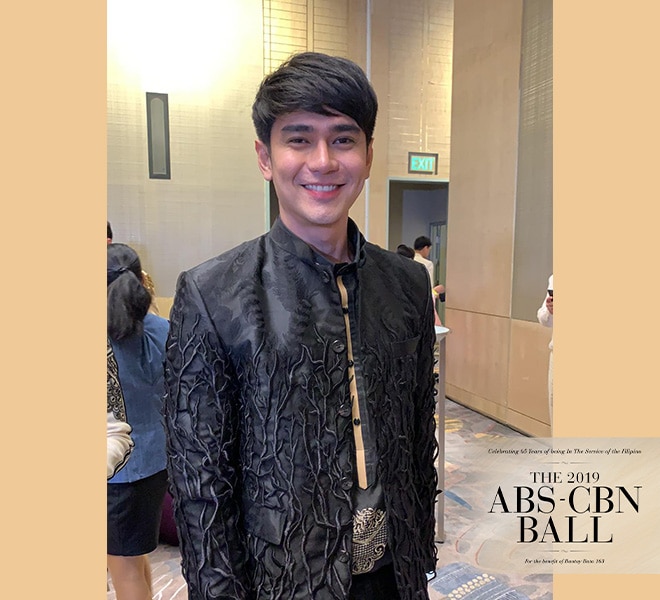 Hashtags member Luke Conde in Jhay Layson
DANTE RIVERO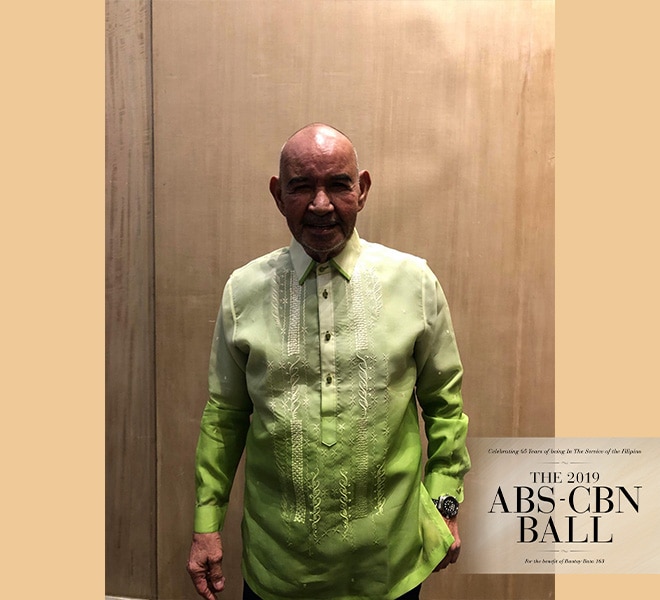 Veteran actor Danter Rivero in Baxley
PILAR PILAPIL
Veteran actress Pilar Pilapil in Albert Figueras
PIOLO PASCUAL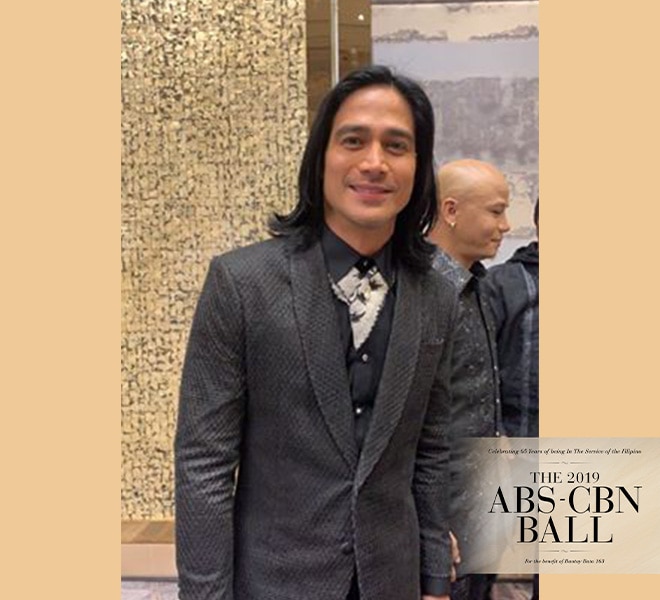 Seasoned actor Piolo Pascual in Jo-rel Espina, grooming by Donabelle Magbojos
CHARO SANTOS-CONCIO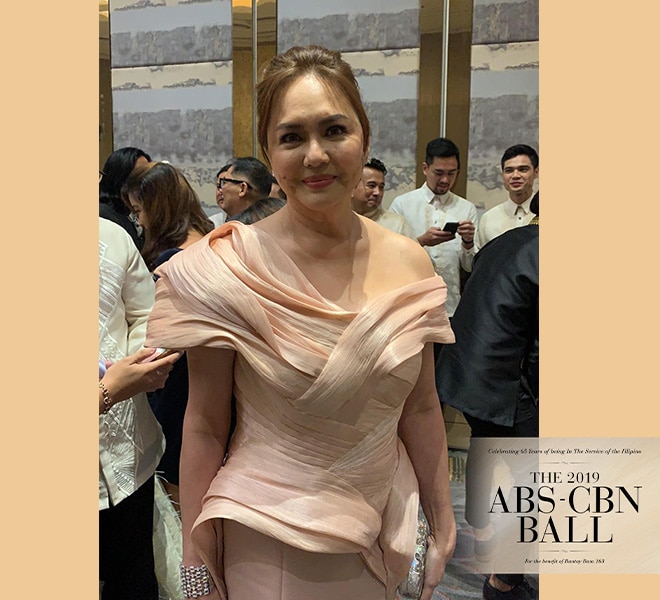 SYLVIA SANCHEZ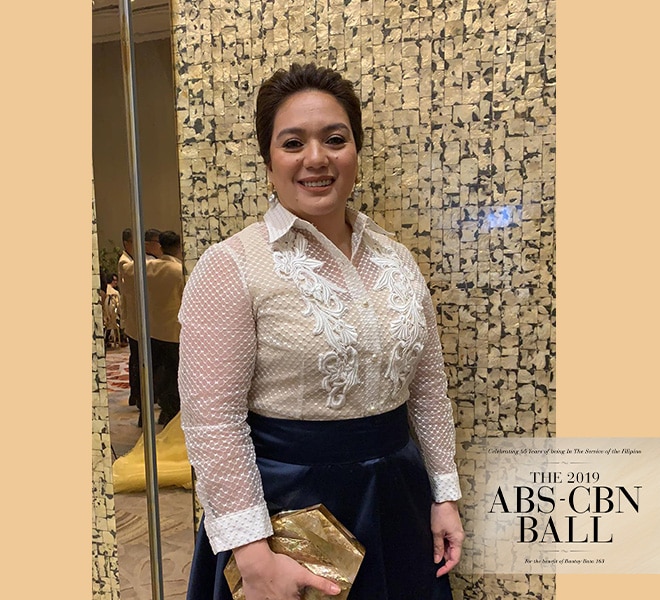 Seasoned actress Sylvia Sanchez and husband Art Atayde, styled by Frankie de Leon
IZA CALZADO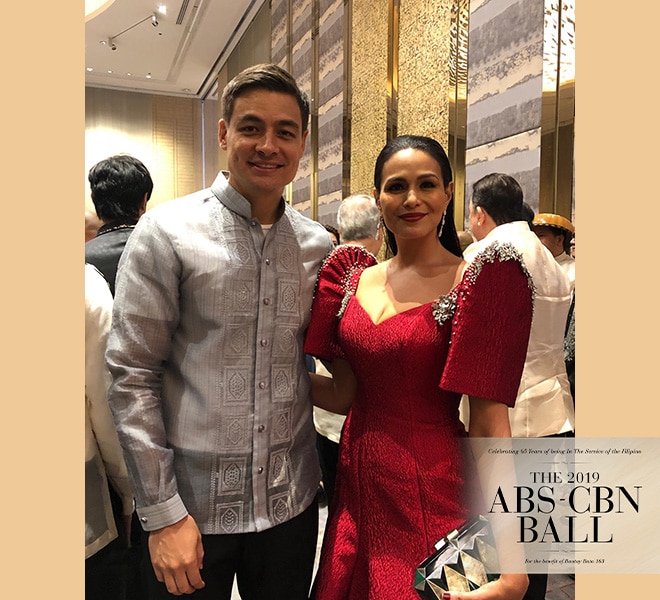 Actress Iza Calzado and husband Ben Wintle in Rajo Laurel
JC SANTOS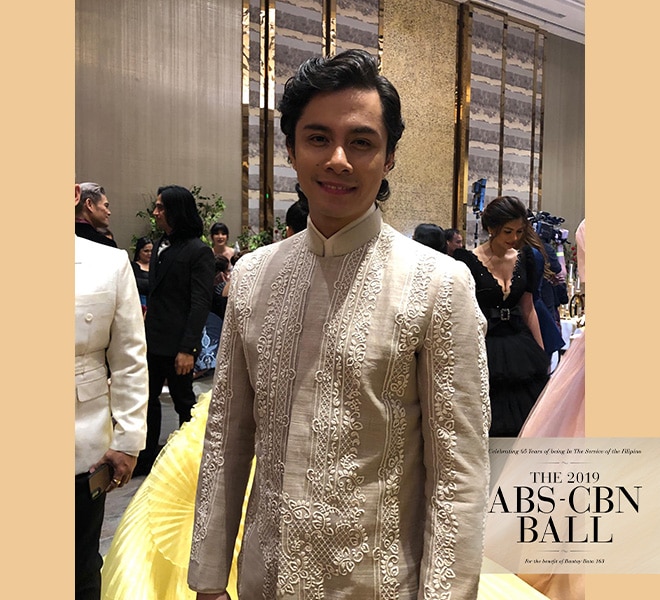 Actor JC Santos in Boy Kastner Santos
CHIE FILOMENO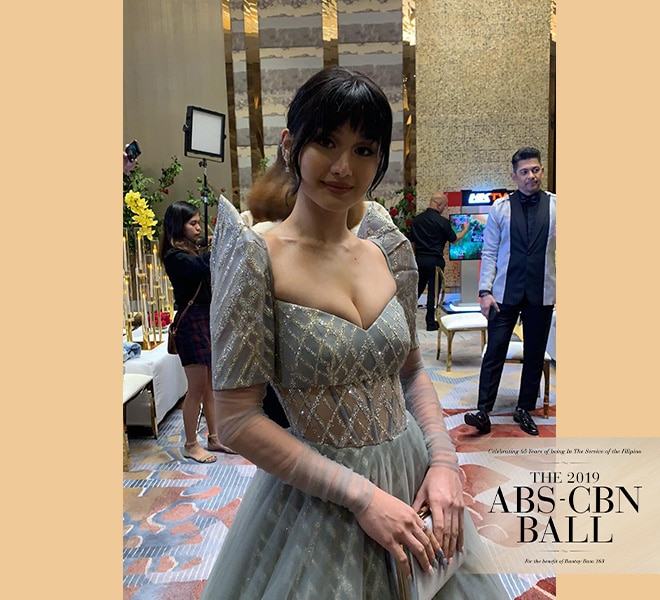 GirlTrend Chienna Filomeno in Boom Sason, makeup by Anthea Bueno
CHERRY PIE PICACHE
Seasoned actress Cherry Pie Picache in JC Buendia
MAXINE MEDINA
Miss Universe Philippines 2016 Maxine Medina in Pablo Cabahug, styled by Regi Cruz
ARIELLA ARIDA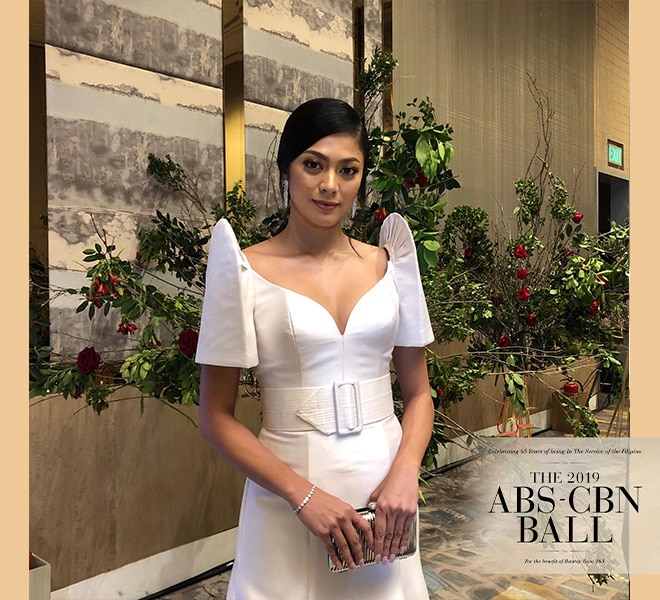 Miss Universe Philippines 2013 Ariella Arida in Marlon Tuazon, styled by Veron Gonzales
ZEPHANIE DIMARANAN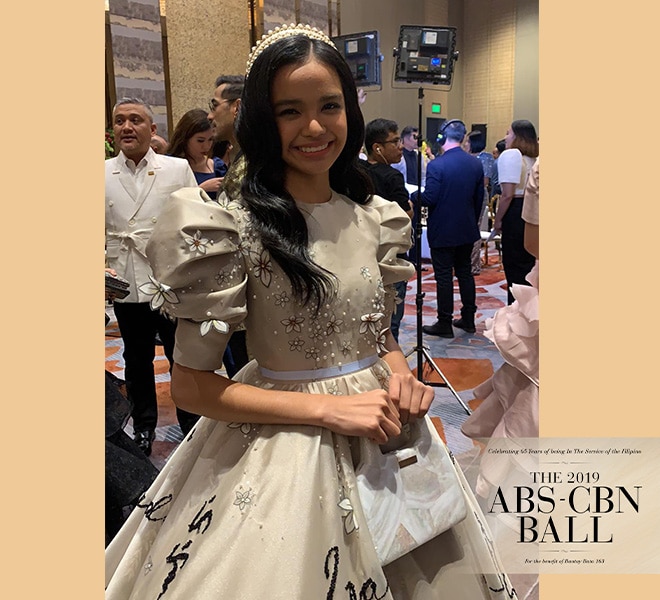 Idol Philippines grand champion Zephanie Dimaranan in Oz Go, styled by Ica Villanueva
OGIE DIAZ AND DAUGHTER ERIN PANDAAN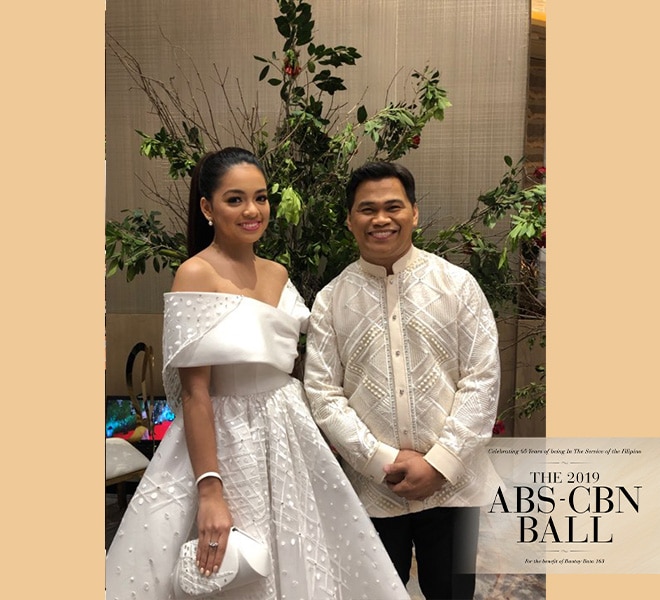 SUNSHINE CRUZ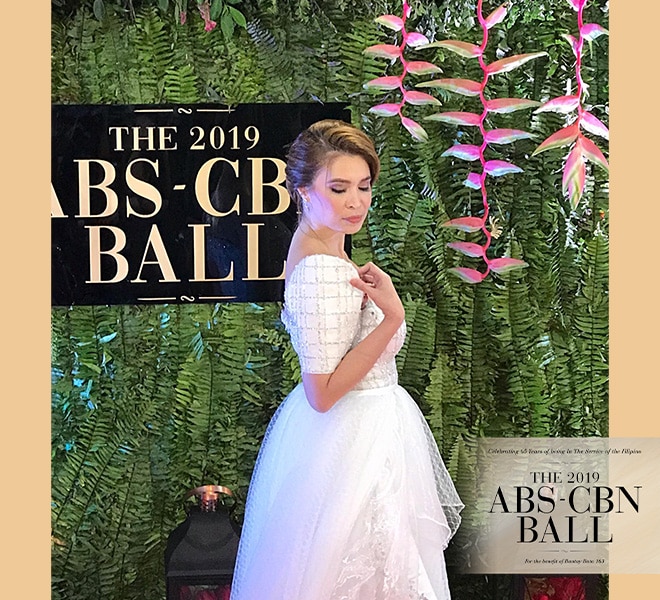 Seasoned actress Sunshine Cruz, styled by John Paul Dizon
SUE RAMIREZ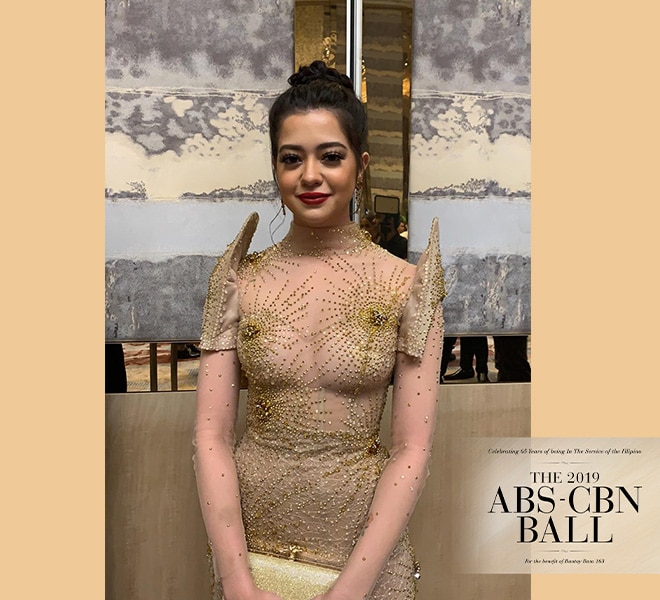 Actress Sue Ramirez in Ushi Sato, makeup by Julius Cabasinas
RAFAEL ROSSEL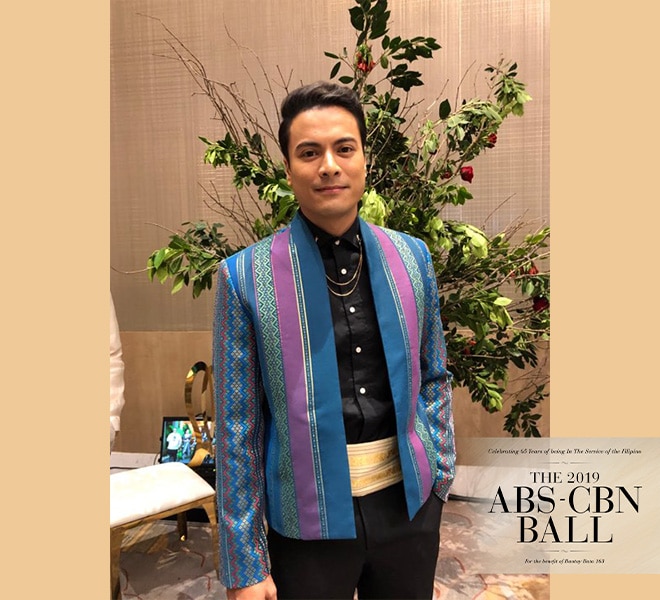 Actor Rafael Rossel in Odelon Simpao
CRISTINE REYES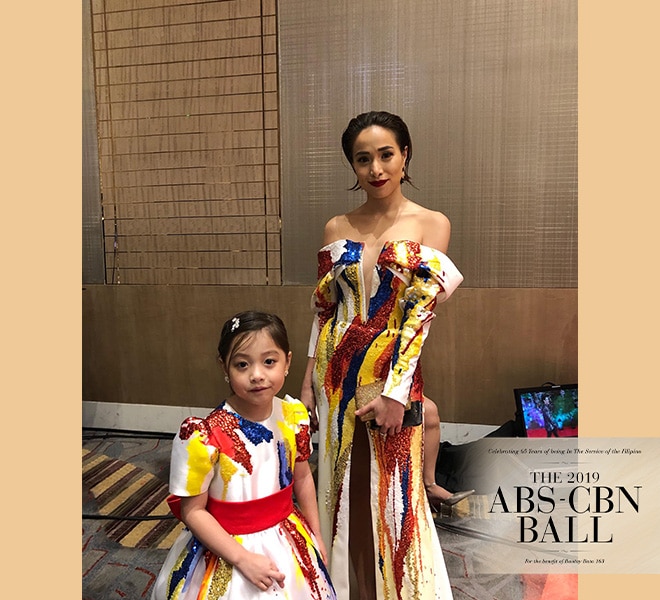 Actress Cristine Reyes and daughter Amarah Khatibi in Rajo Laurel, glam by Mervin Lazaro
MATET DE LEON
Actress Matet de Leon in Zandra Lim
JACKIE GONZAGA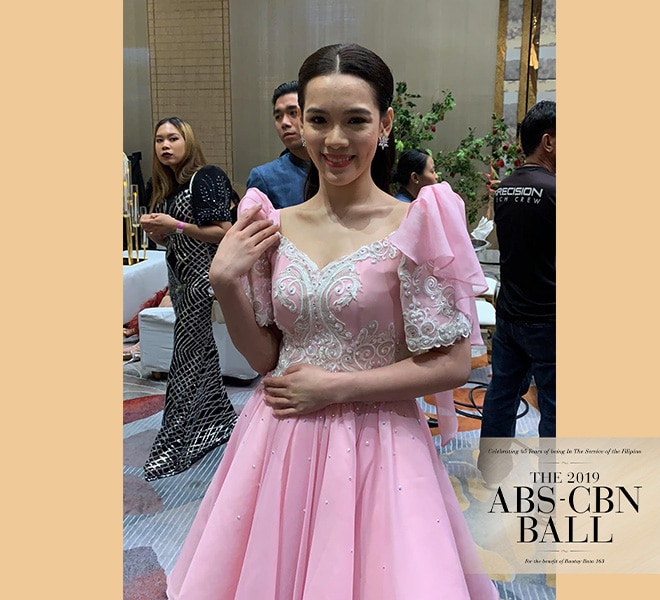 It's Showtime's "Ate Girl" Jackie Gonzaga in Edwin Uy
FRANCO LAUREL AND AYEN MUNJI-LAUREL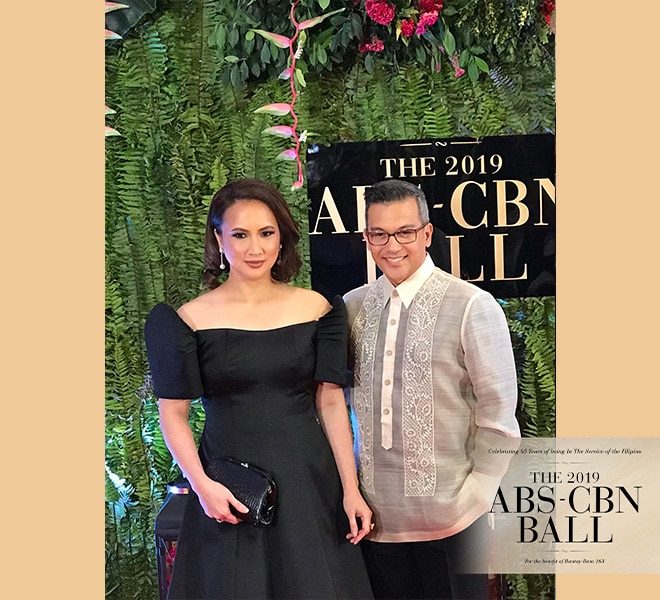 Celebrity couple Franco Laurel in JC Buendia and Ayen Munji-Laurel in Jojie Lloren
VITTO AND JOEY MARQUEZ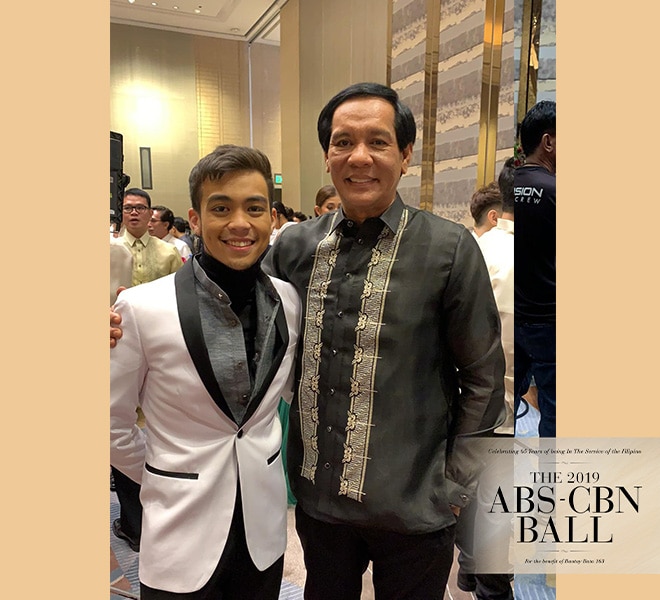 KISSES DELAVIN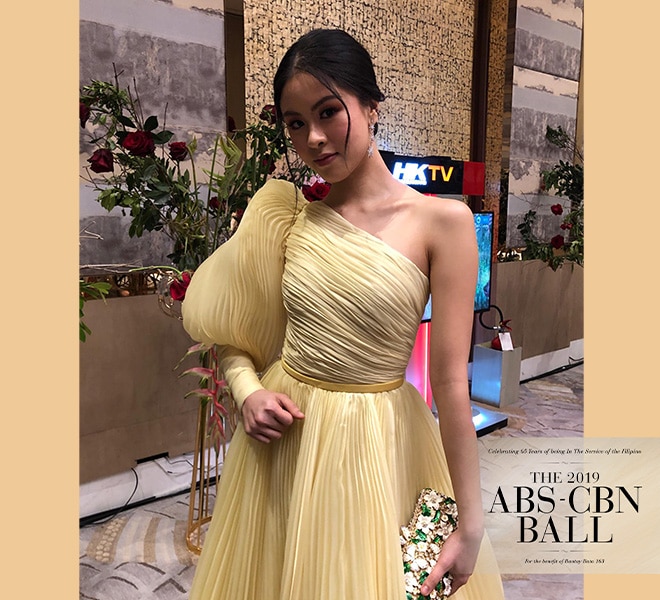 Actress Kisses Delavin in Jot Losa, makeup by Lala Flores
RUFFA GUTIERREZ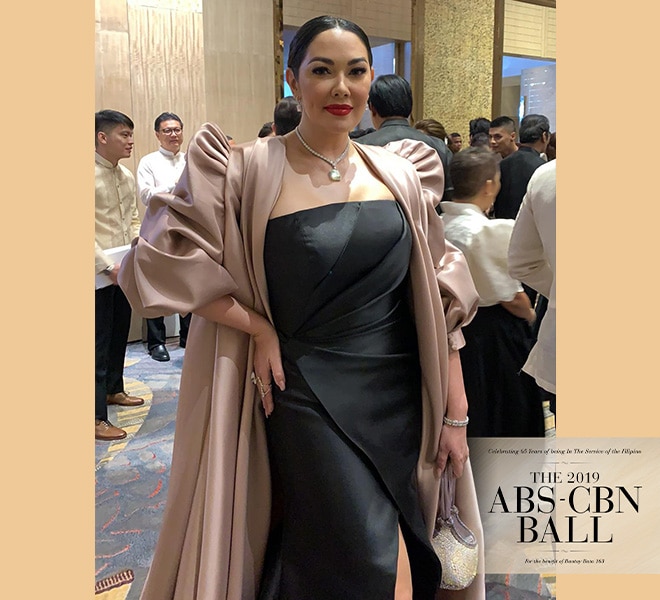 Beauty queen-turned-actress Ruffa Gutierrez in Vania Romoff, styling by Danae Dipon, Aia Tabuzo, and April Lozada
PIA WURTZBACH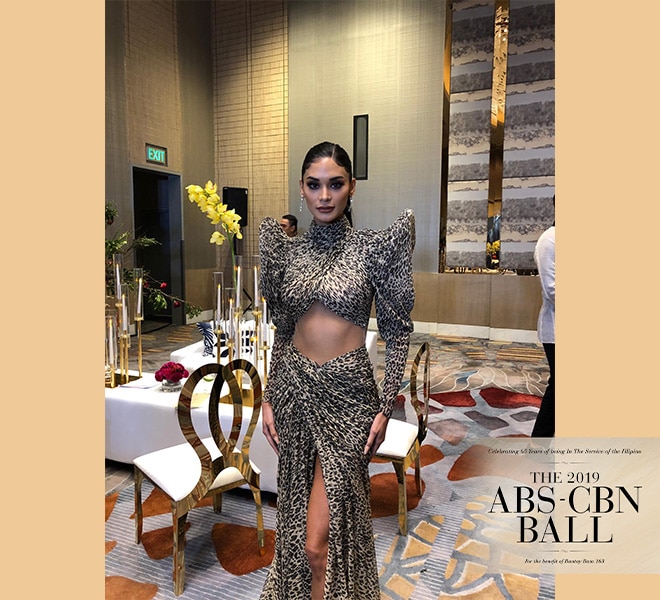 Miss Universe 2015 Pia Wurtzbach styled by Qurator
LOISA ANDALIO AND RONNIE ALONTE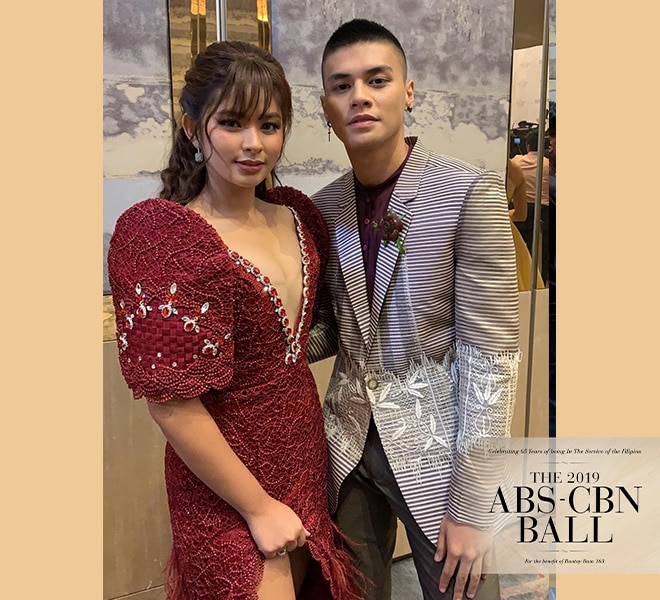 Celebrity couple Loisa Andalio in Amanda Jazz, make up by Bryan Lim; and Ronnie Alonte in Jaggy Glarino, grooming by Kaye Misajon
KRISTEL FULGAR
Actress and vlogger Kristel Fulgar in Claire Soon, glam by Paula Valdez
REGINE VELASQUEZ AND OGIE ALCASID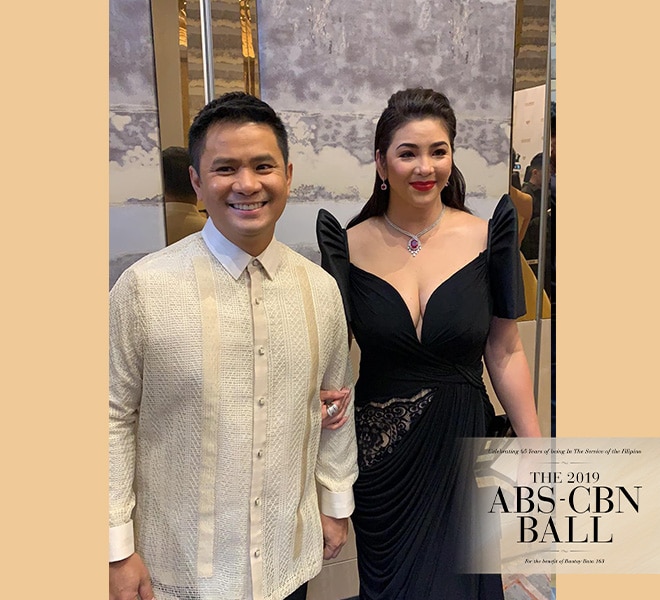 Celebrity couple Regine Velasquez in Cary Santiago and Ogie Alcasid in Randy Ortiz, styling by Veronica Gonzales
DONNY PANGILINAN
Actor Donny Pangilinan in Avel Bacudio, grooming by Jam Pareno
SHARLENE SAN PEDRO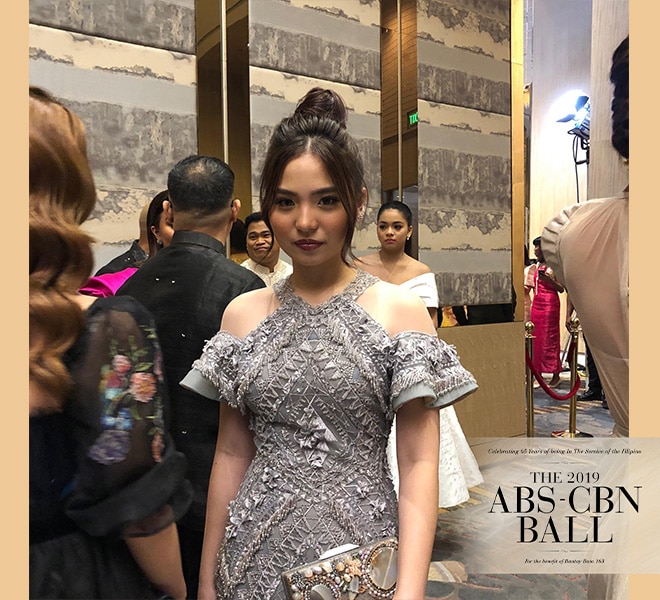 Actress Sharlene San Pedro in Elizabeth Hailee, makeup by Esterlina Alia
JANE OINEZA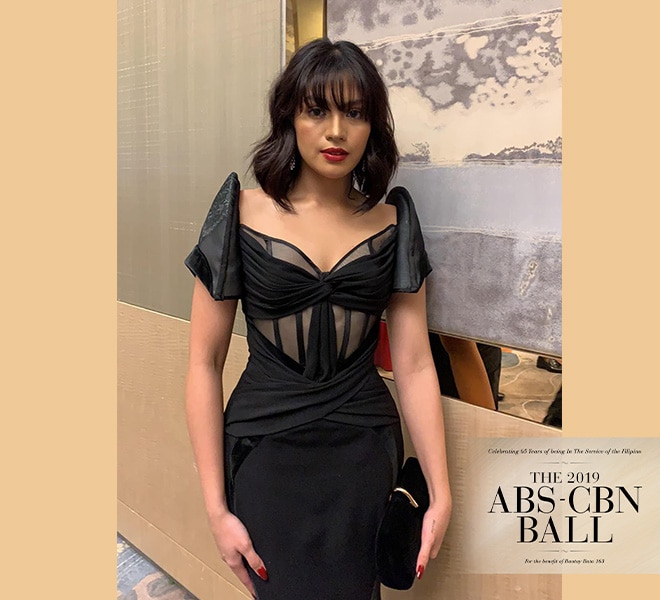 Actress Jane Oineza in Mara Chua, glam by Kaye Misajon
STEPHEN ROBLES AND JIN MACAPAGAL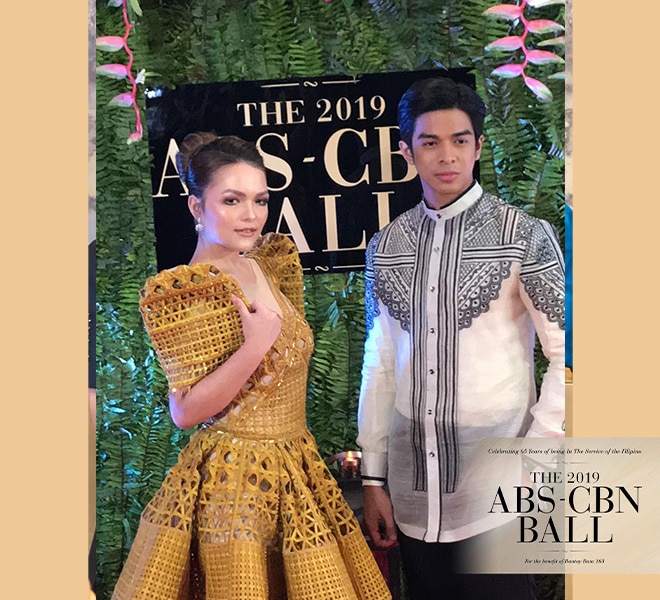 It's Showtime's Stephen Robles in Frederick Berches and Bidaman grand winner Jin Macapagal in Philip Rodriguez, styling by Macky Combe
GLORIA DIAZ AND ISABELLE DAZA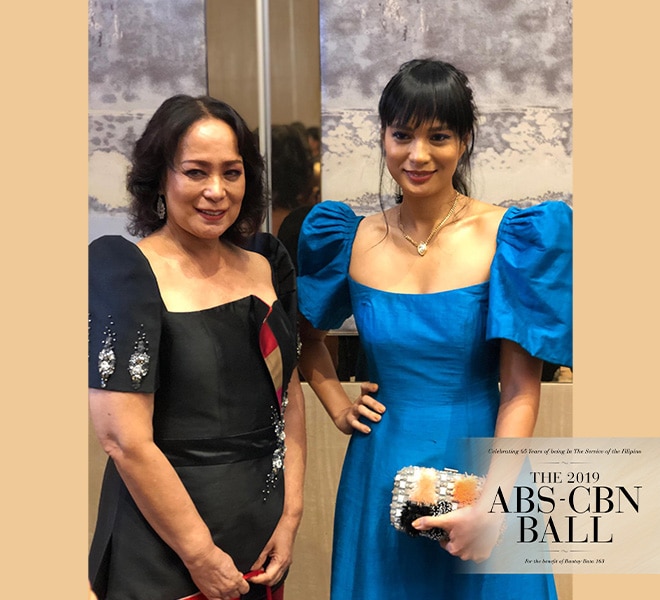 Beauty queen-turned-actress Gloria Diaz in Don Ramon Esteban and actress Isabelle Daza
GEOFF EIGENMANN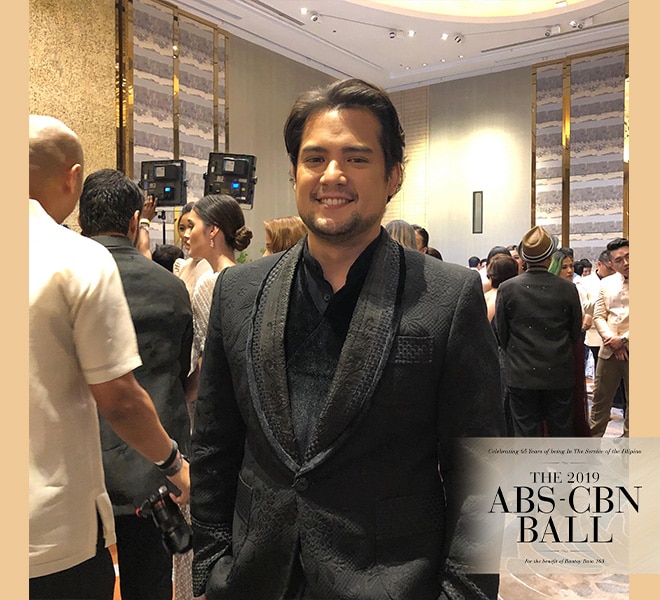 Actor Geoff Eigenmann in Jhay Layson
KIRA BALINGER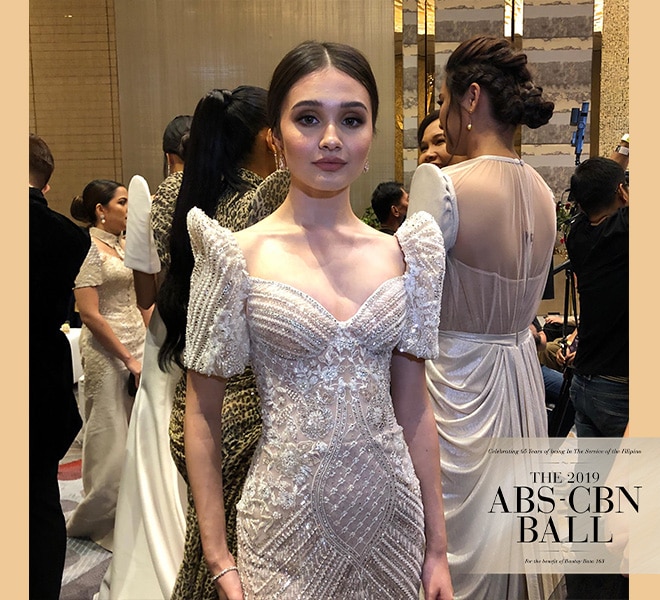 Actress Kira Balinger in Mark Bumgarner
BIANCA MANALO
Miss Universe Philippines 2009 Bianca Manalo in Jo Rubio
LARA QUIGAMAN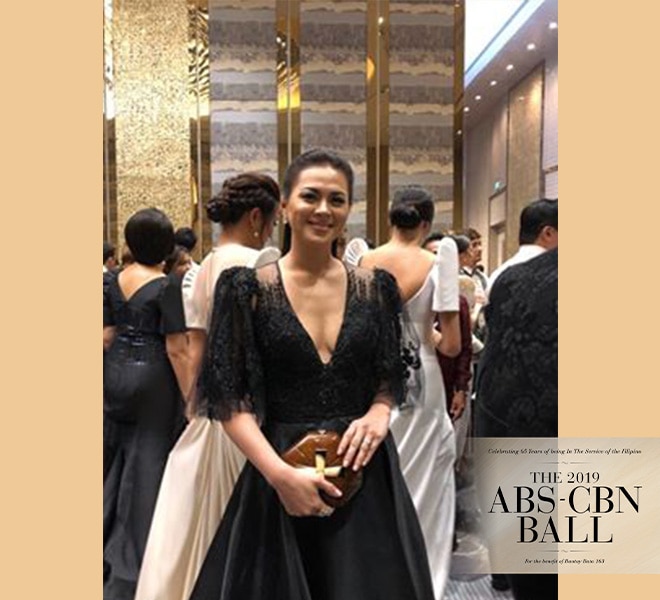 Miss International 2005 Lara Quigaman in Boy Kastner
LALA VINZON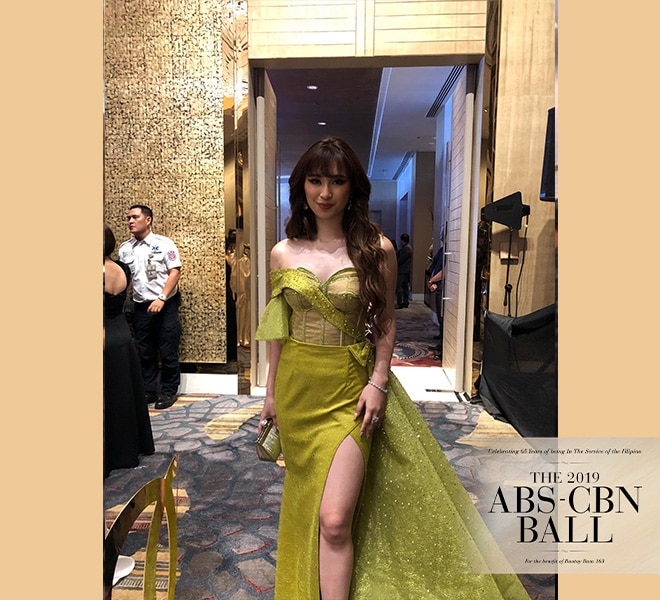 Singer Lala Vinzon in Adin Lara, glam by Jeff Salcedo
POKWANG
Comedienne Pokwang and husband Lee O'Brian in Popo Go, glam by Roviel Castor
MYLENE DIZON
Actress Mylene Dizon in Neric Beltran
AGOT ISIDRO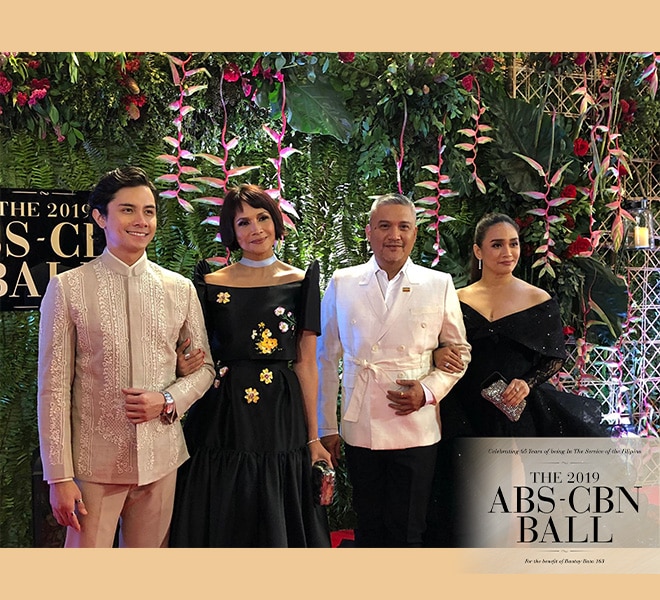 Actresses Agot Isidro in JC Buendia
KYLIE PADILLA AND ALJUR ABRENICA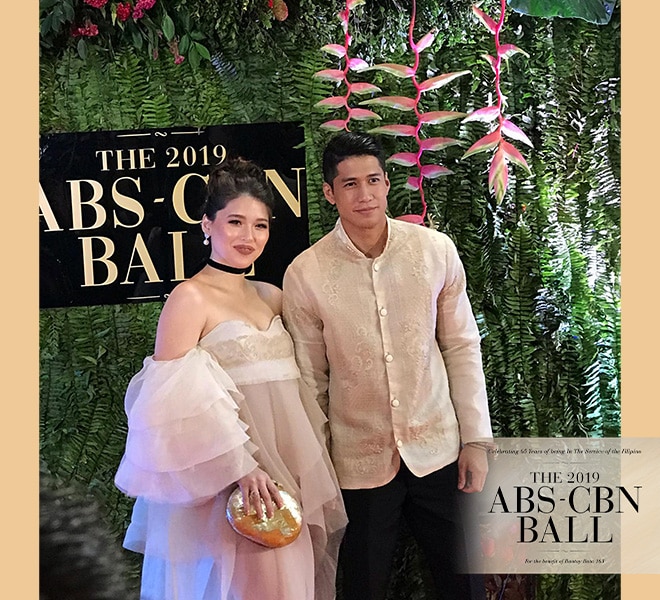 JAMESON BLAKE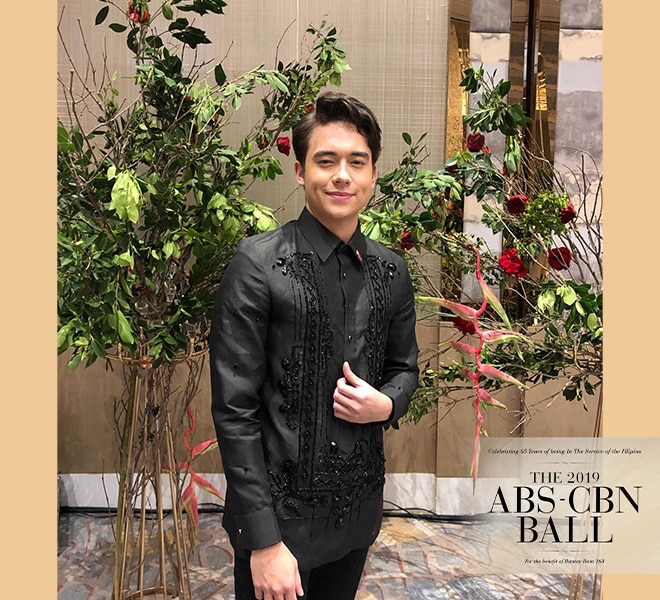 Actor Jameson Blake in Avel Bacudio, grooming by Ryan Panaligan
BELA PADILLA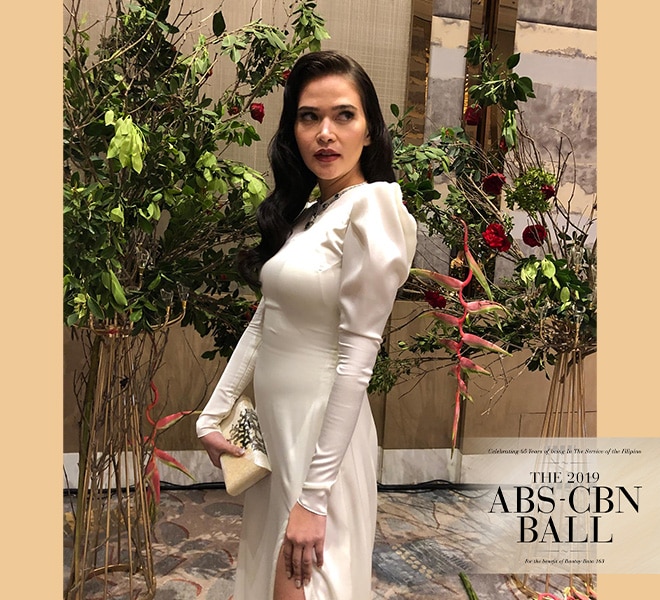 Actress Bela Padilla in Patricia Santos, styling by Adrienne Concepcion
ROMMEL PADILLA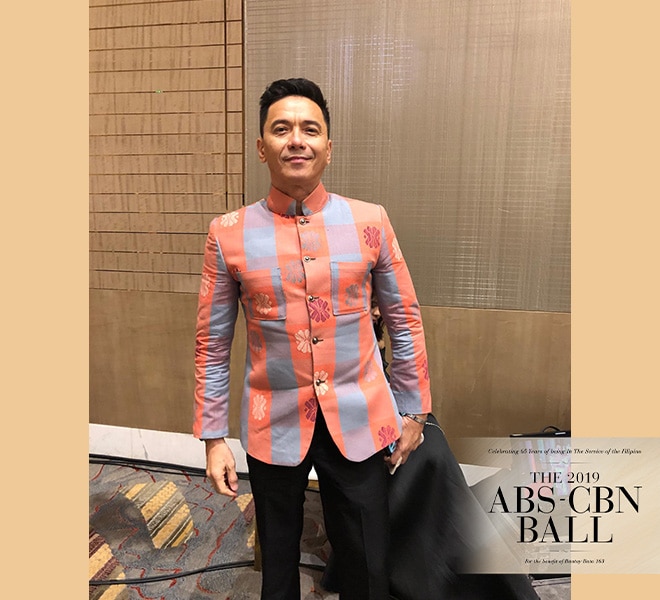 KIT THOMPSON
Actor Kit Thompson in Jorelle Espina, styling by Ton Lao
Maris Racal and Inigo Pascual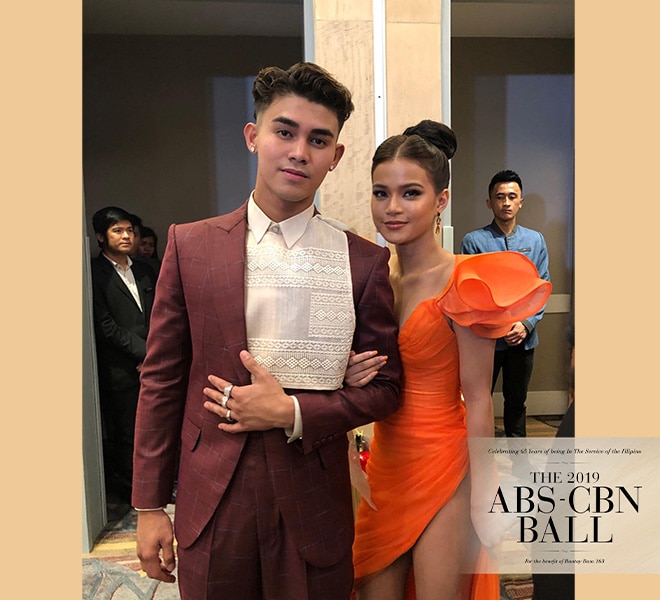 On-screen pair Maris Racal in Julianne Syjuco, glam by Gerry Penaso and Inigo Pascual in Jaggy Glarino, grooming by Jonabelle Magbojos
GARY VALENCIANO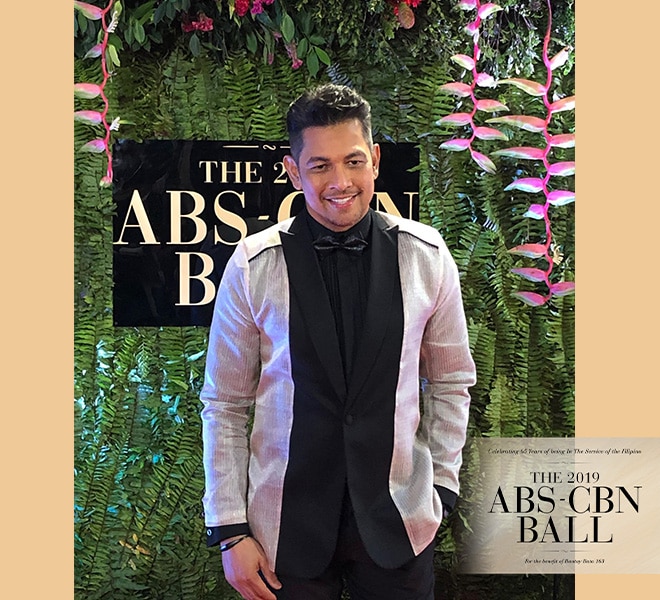 Singer Gary Valenciano in Nat Manilag (red carpet) and Erwin Flores (performance)
ENCHONG DEE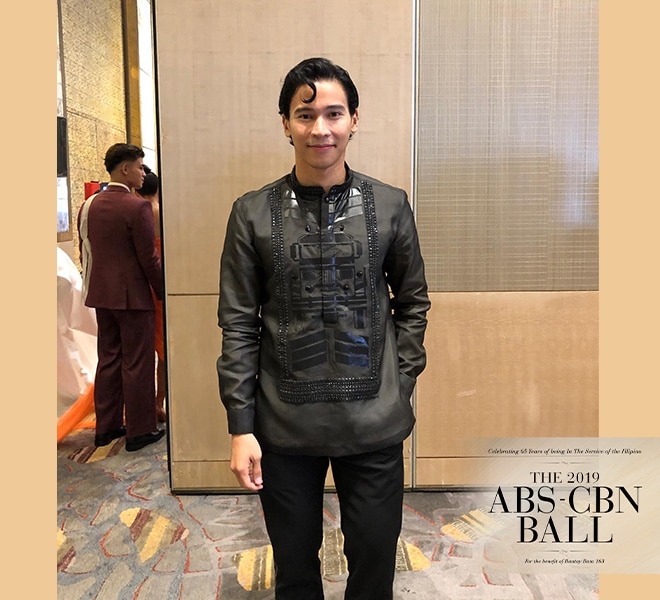 Actor Enchong Dee in M Barreto
AWRA BRIGUELA
Actor Awra Briguela in Andrie David, styling by Ruji Shiomitsu
LEILA ALCASID AND CURTISSMITH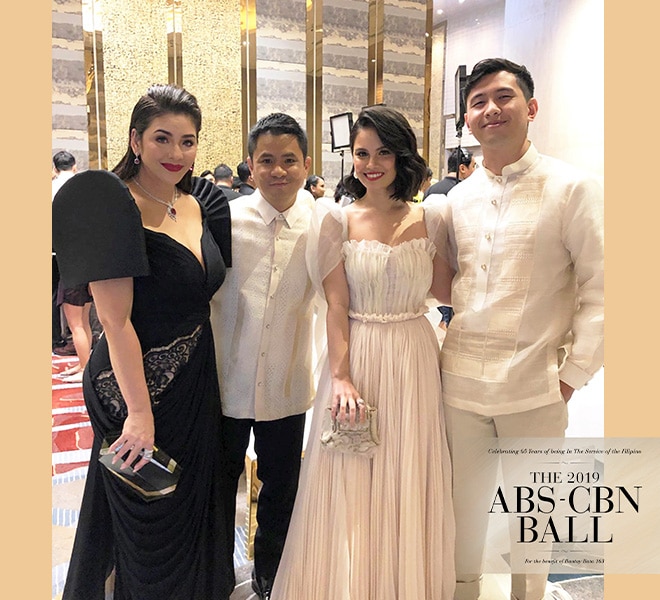 Celebrity couple Leila Alcasid in Vania Romoff, glam by Anthea Bueno
JM DE GUZMAN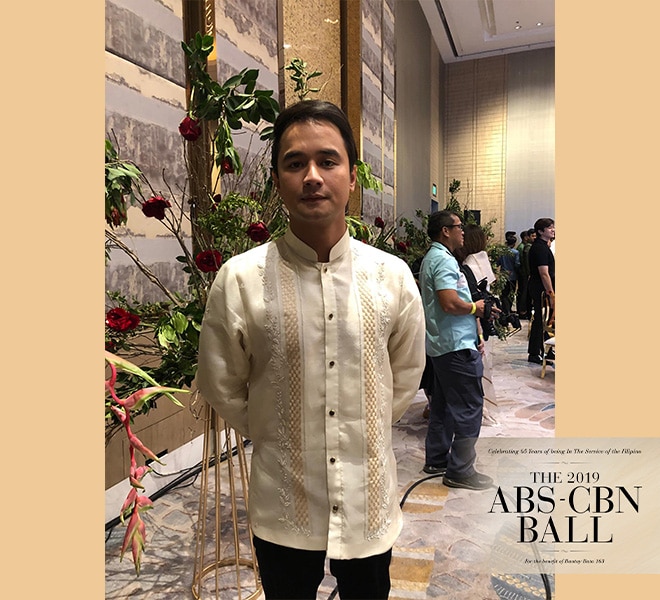 Actor JM de Guzman in Chino Maniquiz, grooming by Aimee Gray
FRANCINE DIAZ AND KYLE ECHARRI
On-scree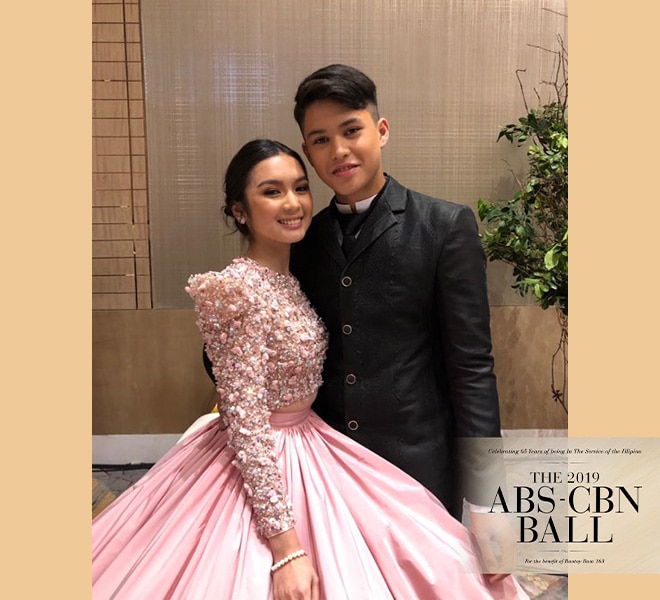 Onscreen pair Francine Diaz in Neric Beltran, makeup by Jake Galvez and Kyle Echarri in Paulo Lazaro, grooming by Jake Galvez
ANDREA BRILLANTES AND SETH FEDELIN
Onscreen pair Andrea Brillantes in Michael Leyva, glam by Marben Talanay and Seth Fedelin in Francis Libiran, grooming by Ryan Ko
MELAI CANTIVEROS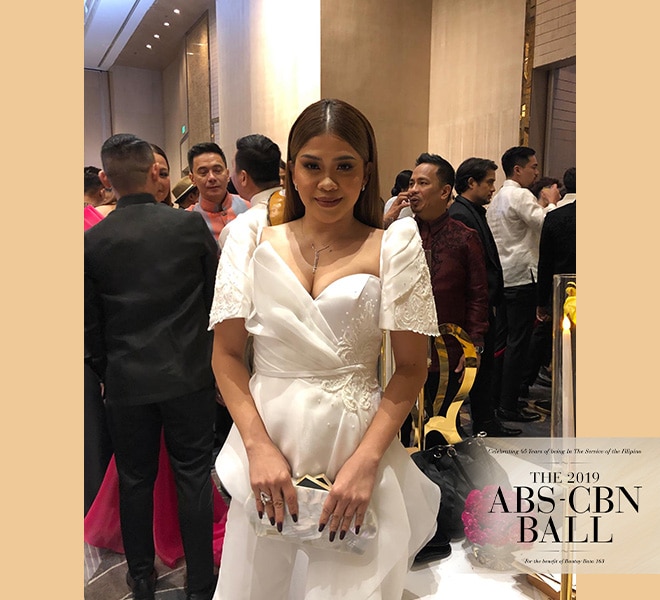 Television host Melai Cantiveros in Eva, glam by Kristel Rodil
JOEM BASCON AND KETCHUP EUSEBIO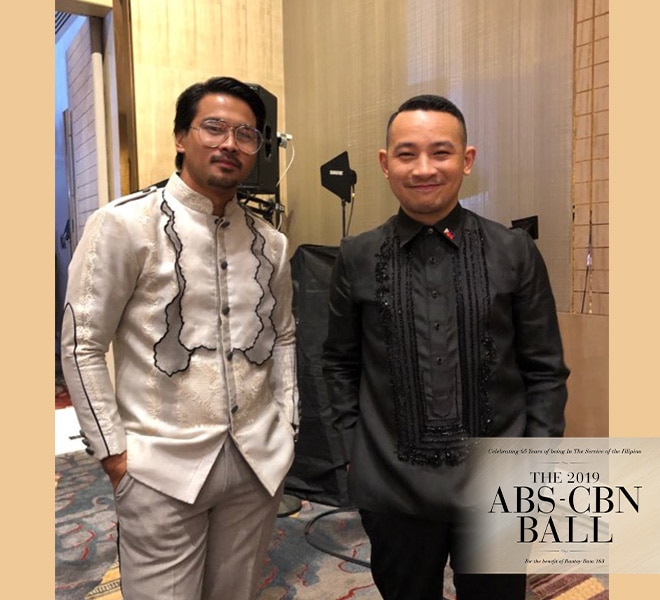 Actors Joem Bascon in Edgar Buyan Couture, grooming by Crish Uy and Ketchup Eusebio in Marvin Garcia, grooming by Eman de Leon
MARICEL SORIANO
Veteran actress Maricel Soriano in Paul Cabral
MERYL SORIANO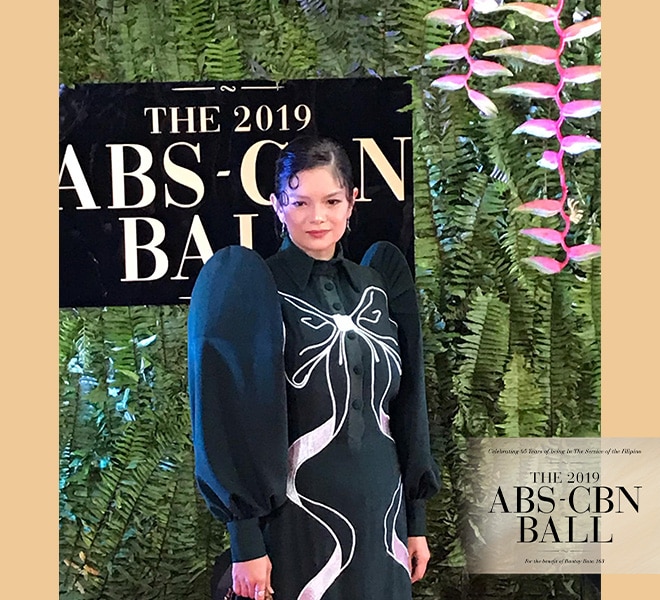 Actress Meryl Soriano in Cheetah Rivera
ERIC QUIZON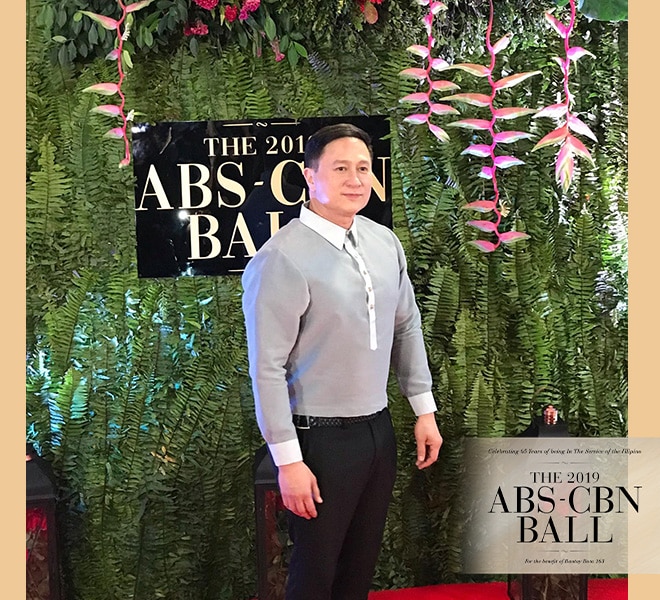 Actor Eric Quizon in Kalid Pa
BEAUTY GONZALES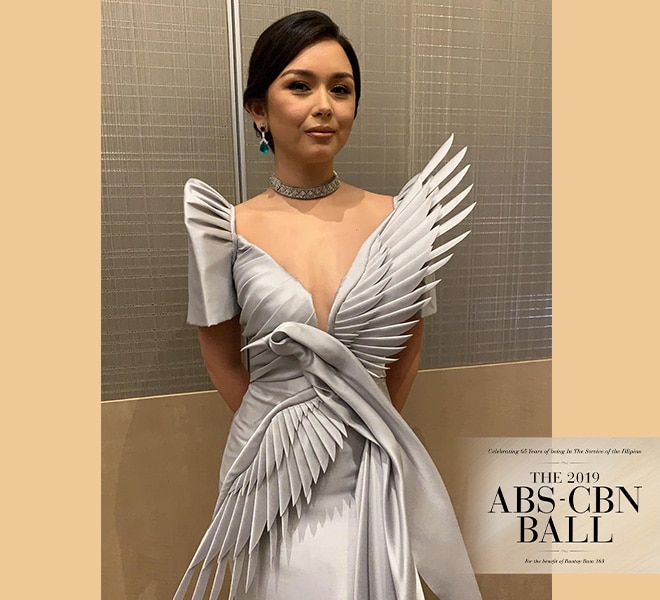 Actress Beauty Gonzales in Cary Santiago
RITZ AZUL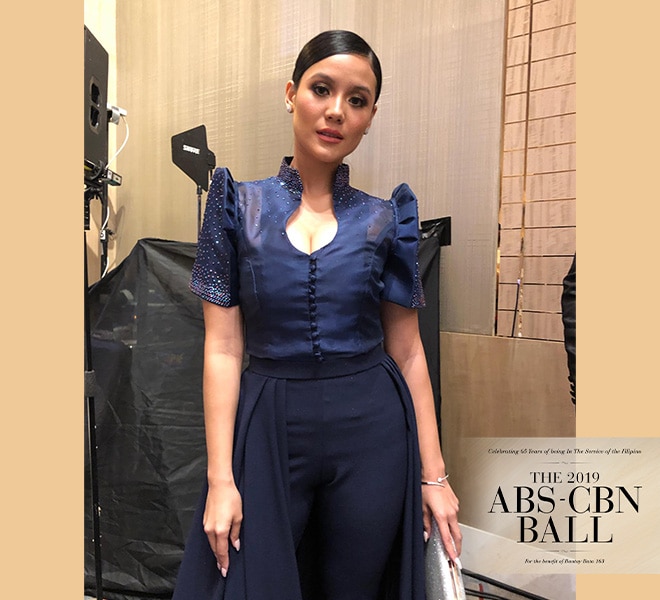 Actress Ritz Azul in Nat Manilag, makeup by Nivien Paez
EJAY FALCON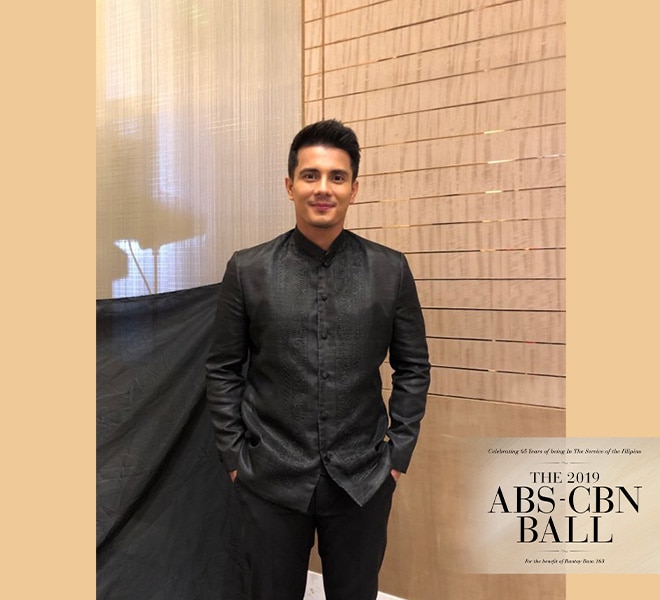 Actor Ejay Falcon in Marc Igarta, grooming by Marlon Tuazon
JOSEPH MARCO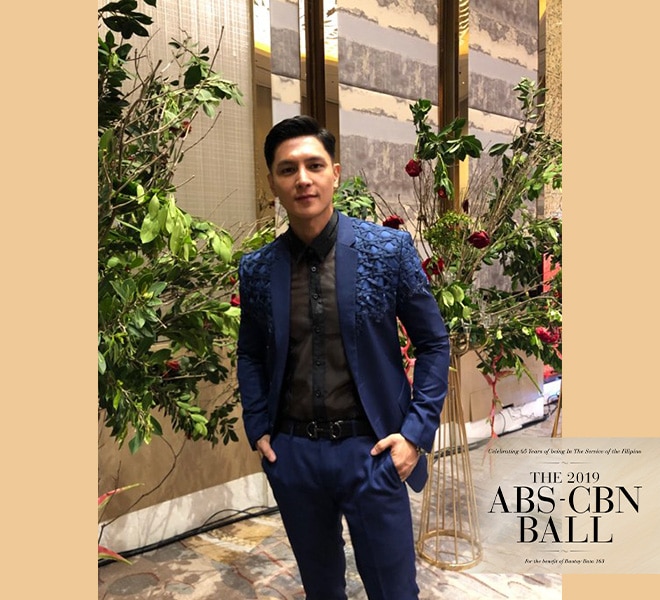 Actor Joseph Marco in Jaggy Glarino, grooming by Jess Calugay
JOLINA MAGDANGAL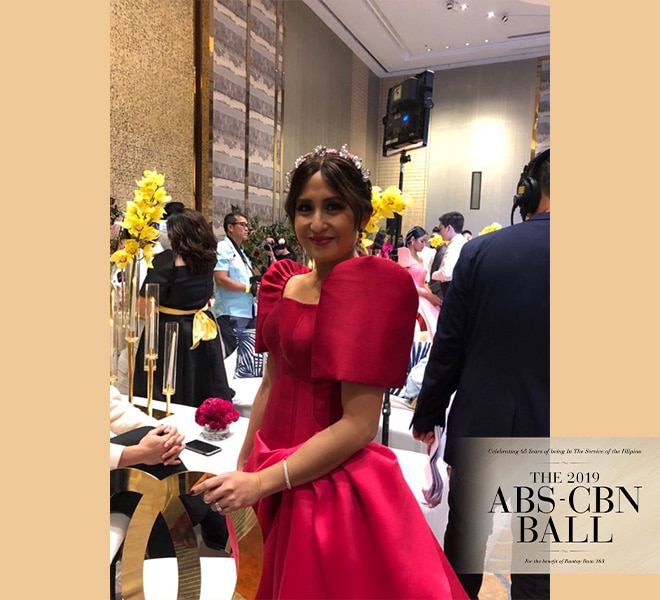 Television host and actress Jolina Magdangal in Jo Rubio, makeup by Mickey See
JODI STA. MARIA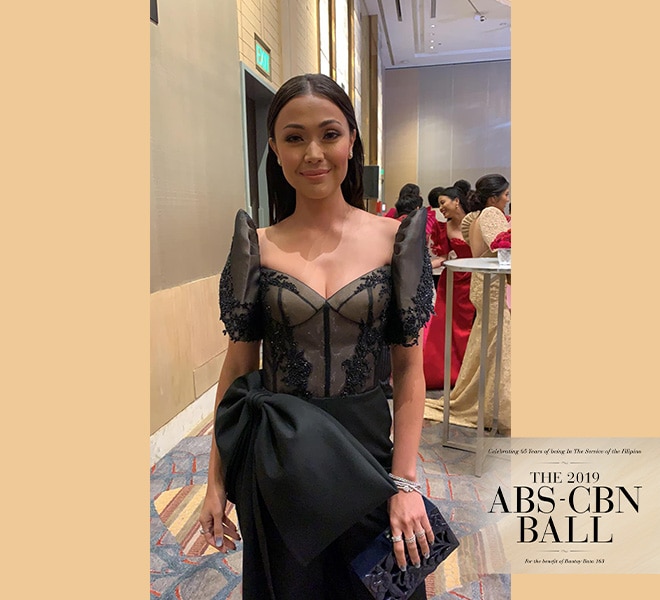 Actress Jodi Sta. Maria in Mark Bumgarner, styling by Patricia Coronado
MICHELLE VITO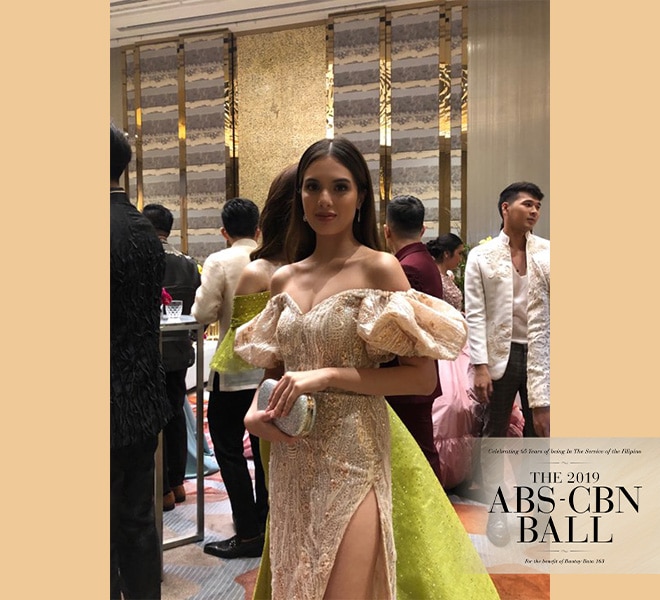 Actress Michelle Vito in Joe San Antonio, glam by Rick Calderon
LIZA SOBERANO AND ENRIQUE GIL
Celebrity couple Liza Soberano in Raymond Santiago, makeup by Mickey See and Enrique Gil in Randy Ortiz, grooming by Posh Torres
KARYLLE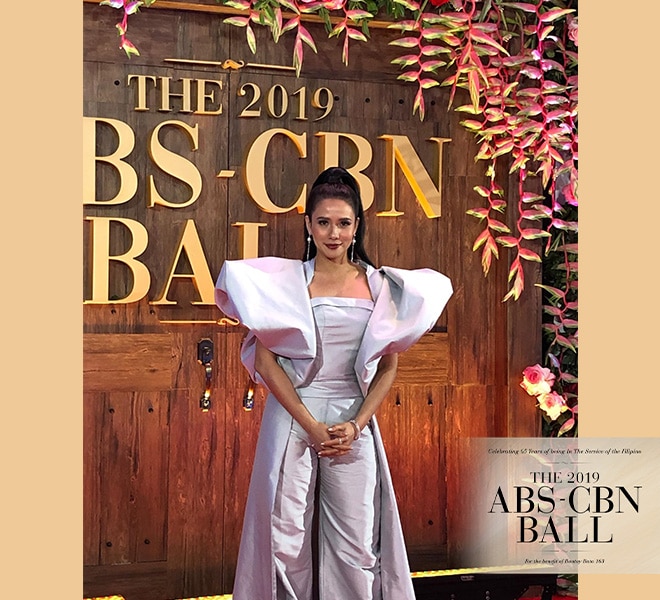 Singer Karylle in Puey Quinones, styling by Charmaine Palermo
KATHRYN BERNARDO AND DANIEL PADILLA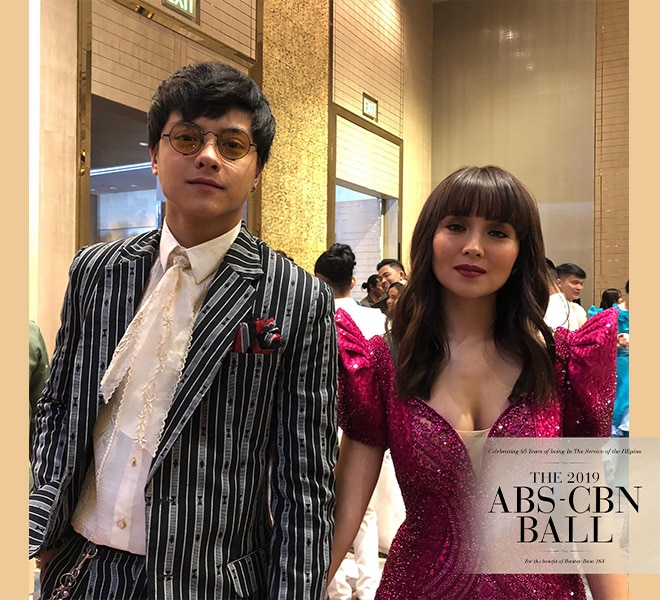 Celebrity couple Kathryn Bernardo in Michael Cinco, makeup by Justine Del Rosario and Daniel Padilla in Ryan Ko
BEA ALONZO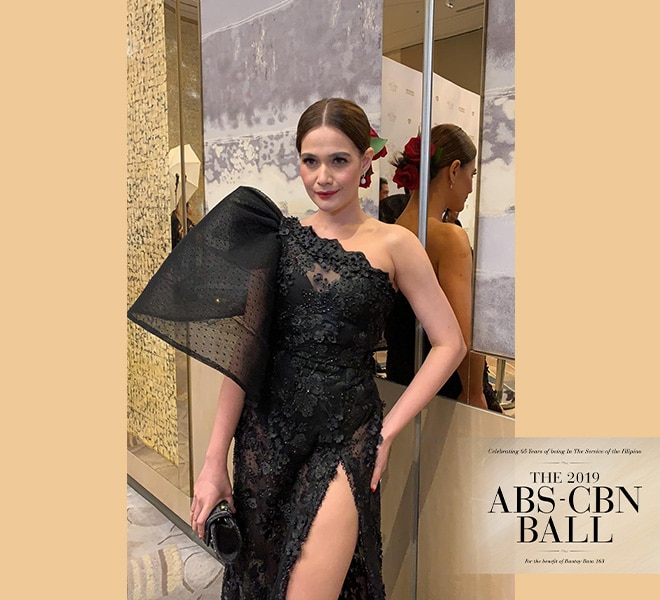 Actress Bea Alonzo, glam by Tin Duque
ANGELICA PANGANIBAN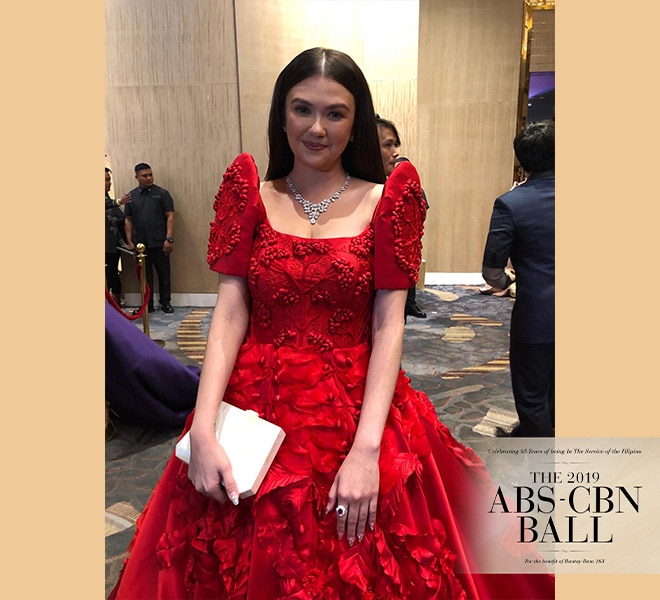 Actress Angelica Panganiban in LightShineWhite, glam by Mikka Mercaida
DIETHER OCAMPO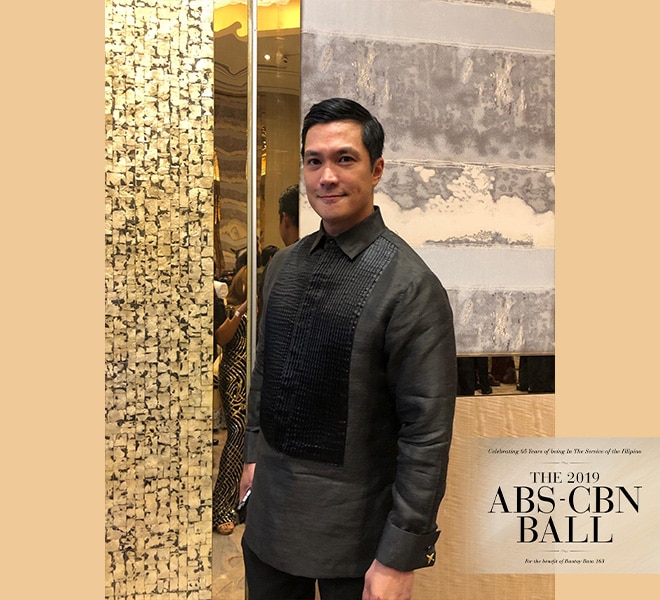 KARLA ESTRADA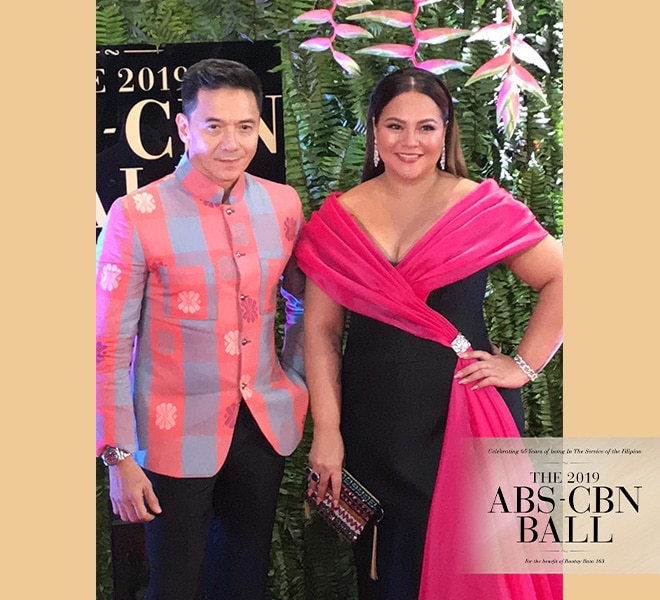 Television host and singer Karla Estrada in Edwin Tan
JULIA BARRETTO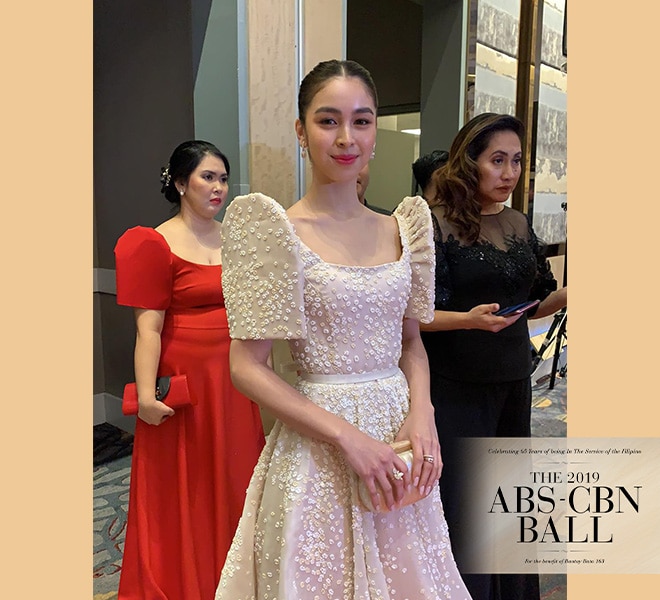 Actress Julia Barretto in Mark Bumgarner, glam by Lala Flores
ROBI DOMINGO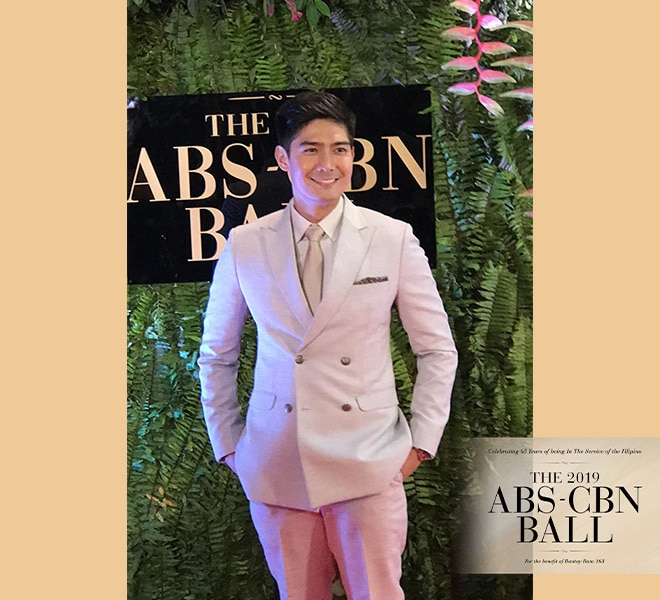 Television host Robi Domingo in Ziggy Savella, grooming by Esterlina Alia
JOSHUA GARCIA
Actor Joshua Garcia in Joey Espiritu, grooming by Ryan Panaligan
MARVIN AGUSTIN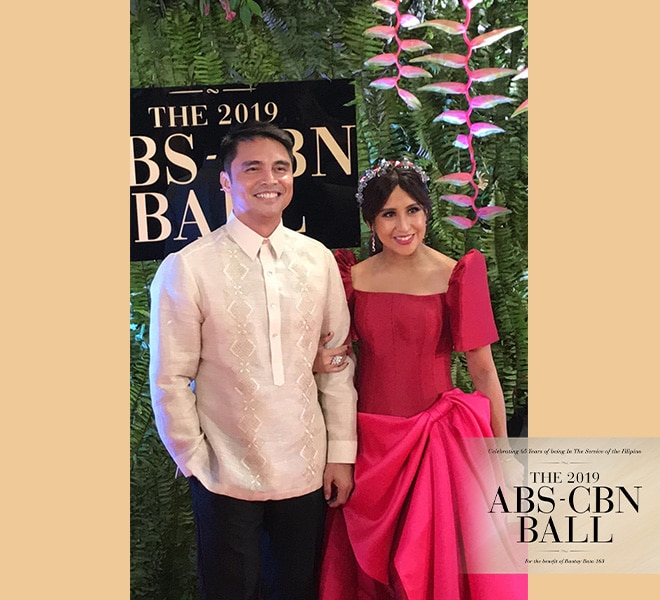 Actor Marvin Agustin in Jo Rubio, grooming by Mickey See
RYZA CENON AND EULA VALDES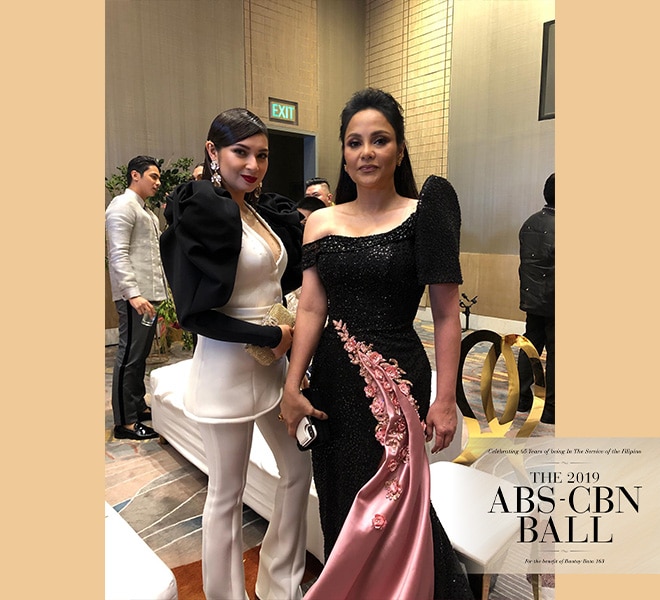 Actress Ryza Cenon in Jef Albea
VIVOREE ESCLITO AND CK KIERON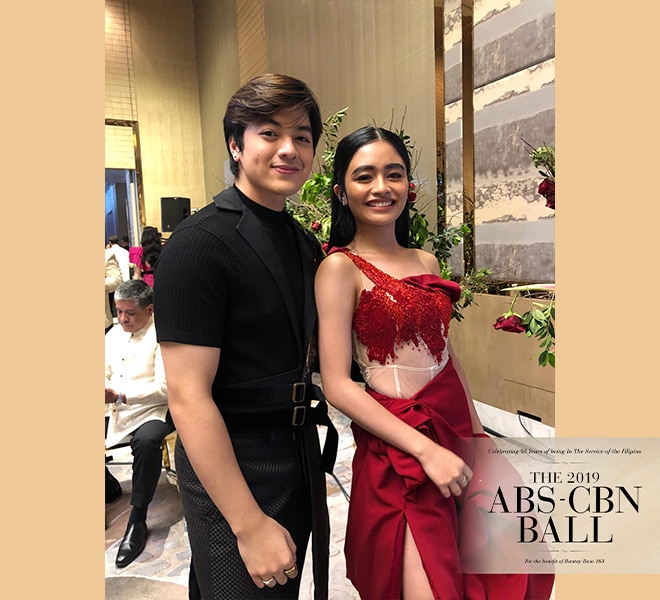 Onscreen pair Vivoree Esclito in Mike Arcano, styling by Janell Capuchino and CK Kieron in Bessie Besana, grooming by Eugene Tiongson
DAWN ZULUETA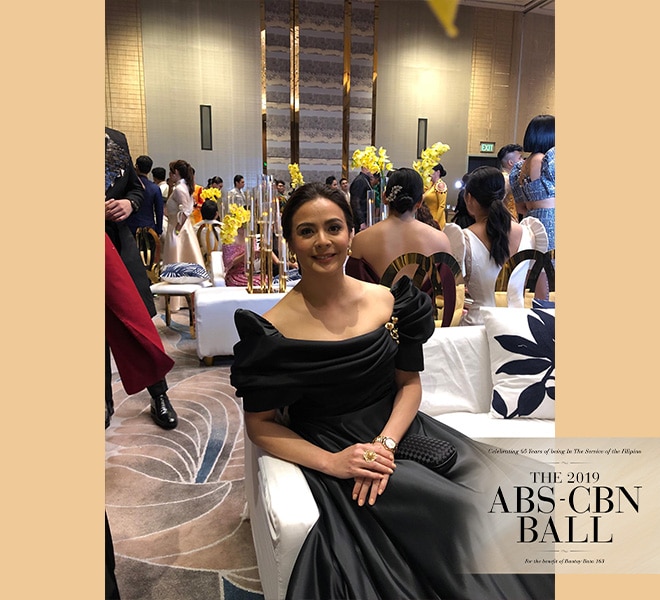 Seasoned actress Dawn Zulueta in Pepito Albert
ROBERT SENA
Actor and singer Robert Sena in Isay-X
JHONG HILARIO, VHONG NAVARRO, AND RYAN BANG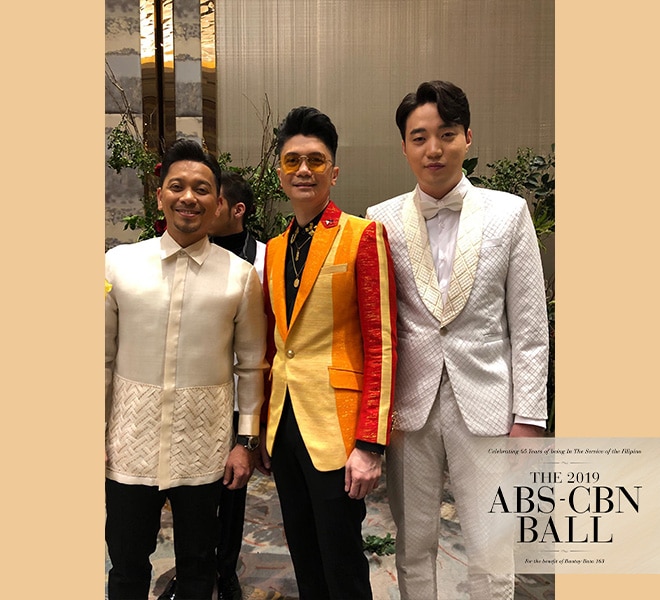 Television hosts Jhong Hilario, Vhong Navarro, and Ryan Bang (in Jhay Layson, grooming by Lovie Juan)
GERALD ANDERSON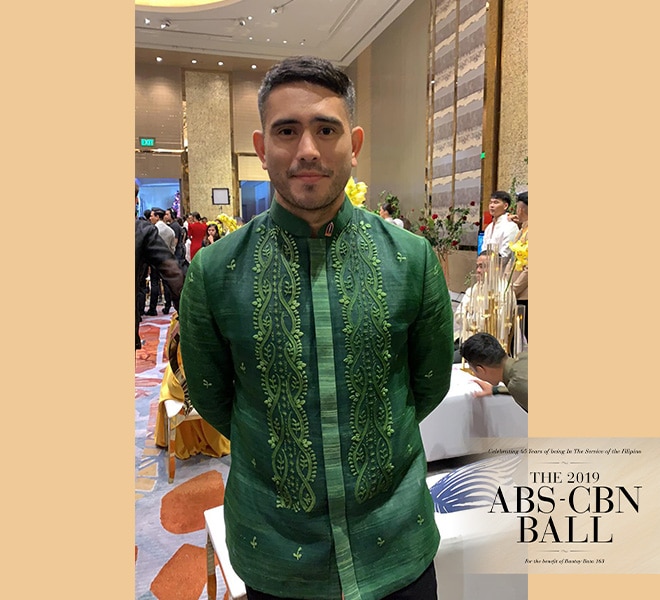 Actor Gerald Anderson in Joey Espiritu
FRANCIS MAGUNDAYAO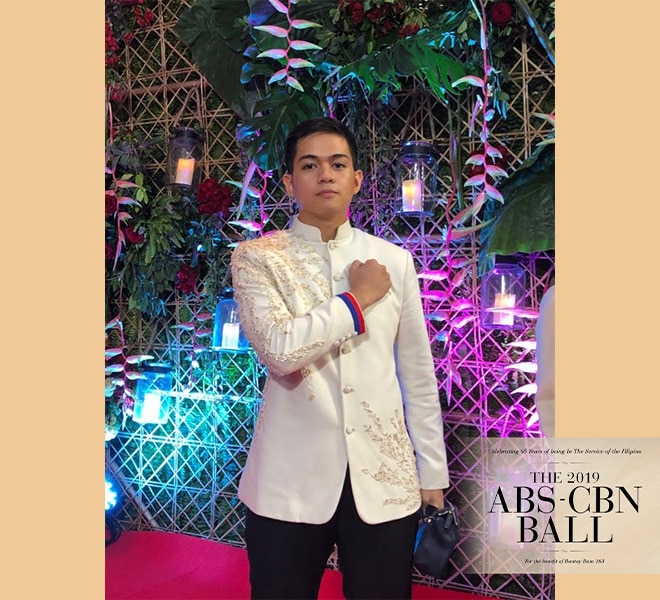 Actor Francis Magundayao in Paolo Baltazar
JANE DE LEON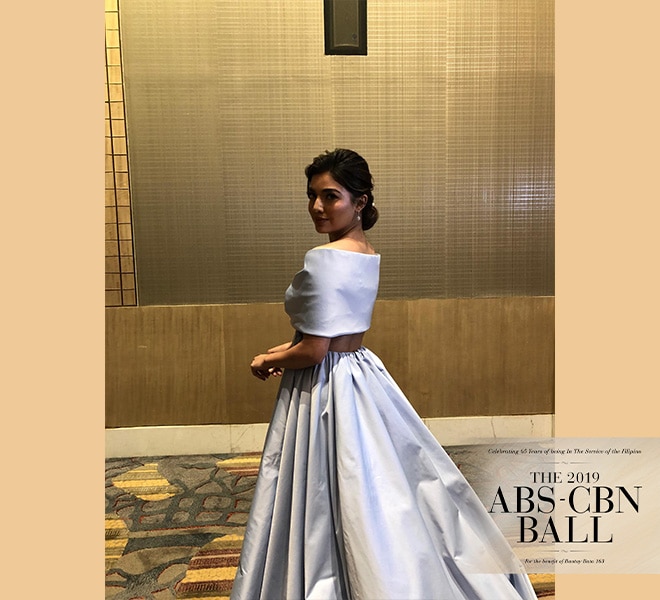 Actress Jane de Leon, styled by Denise Go Ochoa
MILES OCAMPO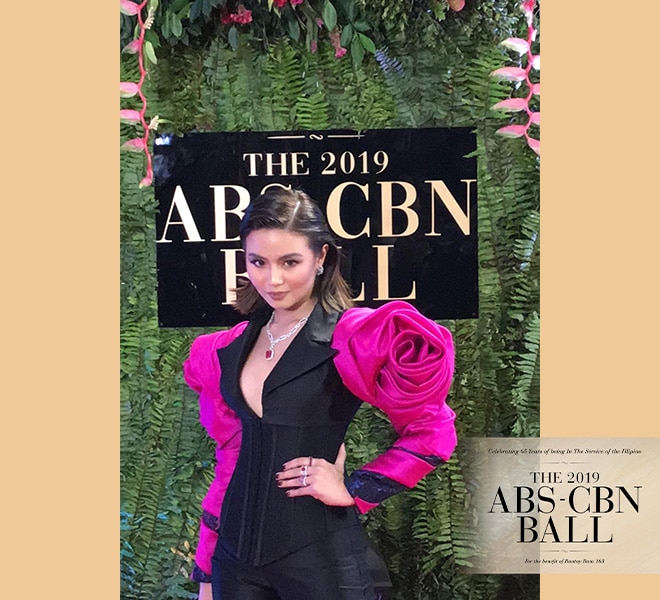 KAYE ABAD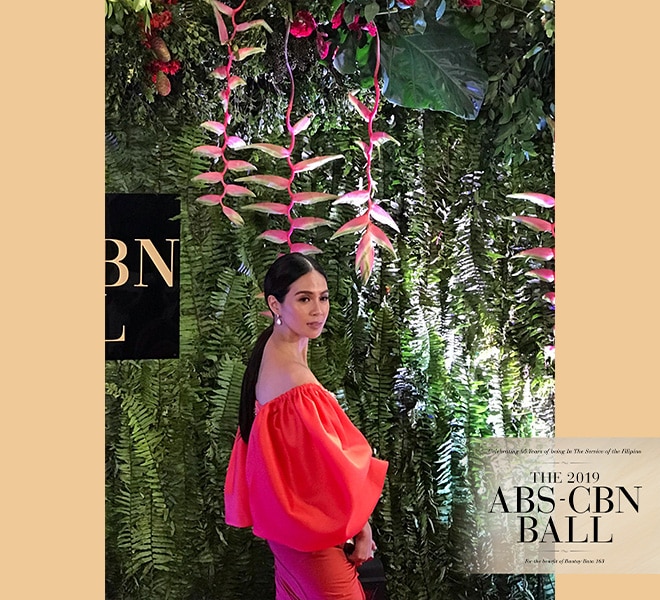 Actress Kaye Abad in Martin Bautista, makeup by Effie Go-Inigo
JED MADELA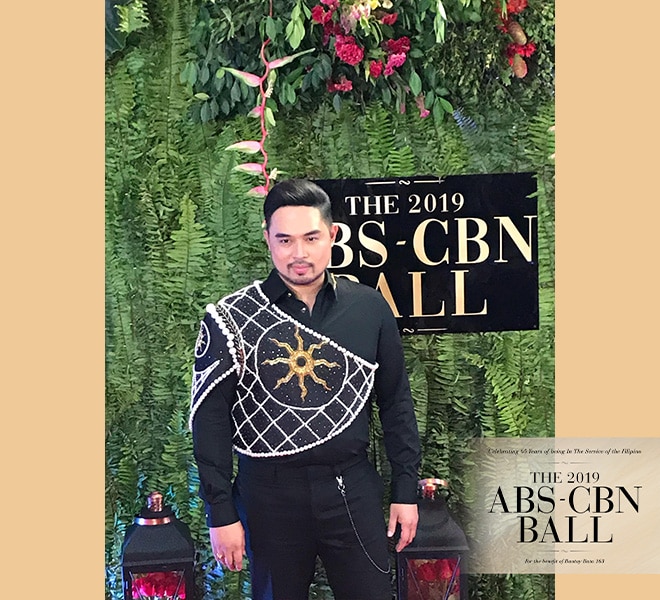 Singer Jed Madela in Ken Ladaga
ERIK SANTOS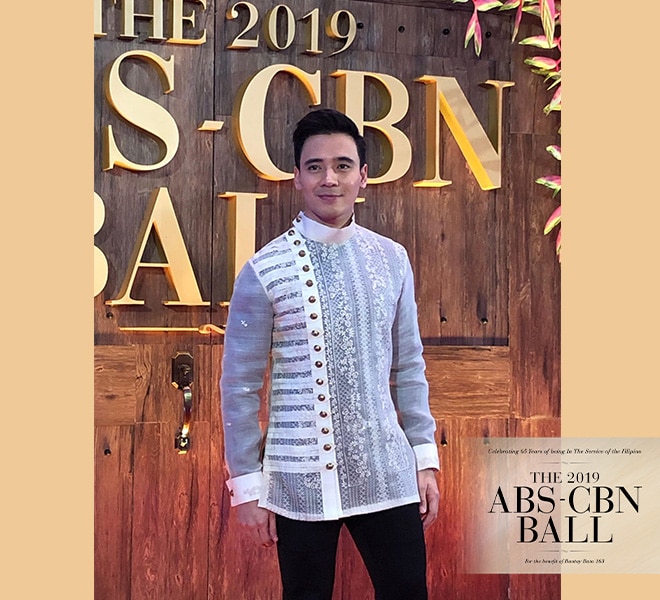 Singer Erik Santos in Joey Samson
RICHARD GUTIERREZ AND SARAH LAHBATI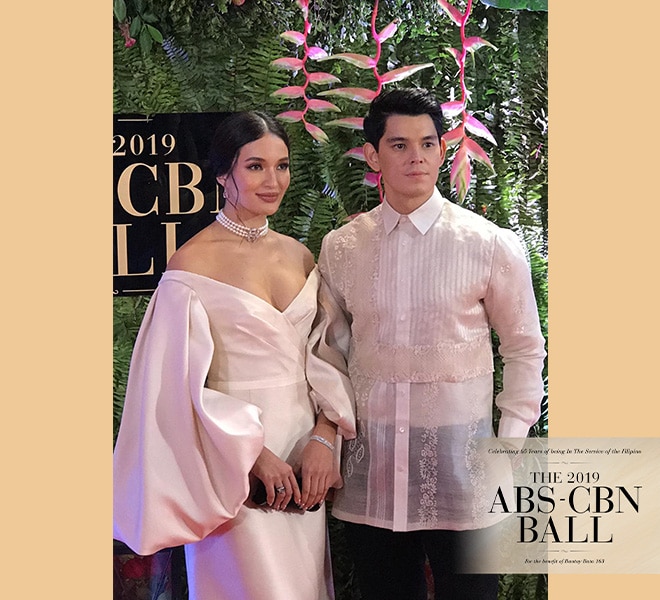 Celebrity couple Richard Gutierrez and Sarah Lahbati in Joey Samson, glam by Khrystine Soriano
DIMPLES ROMANA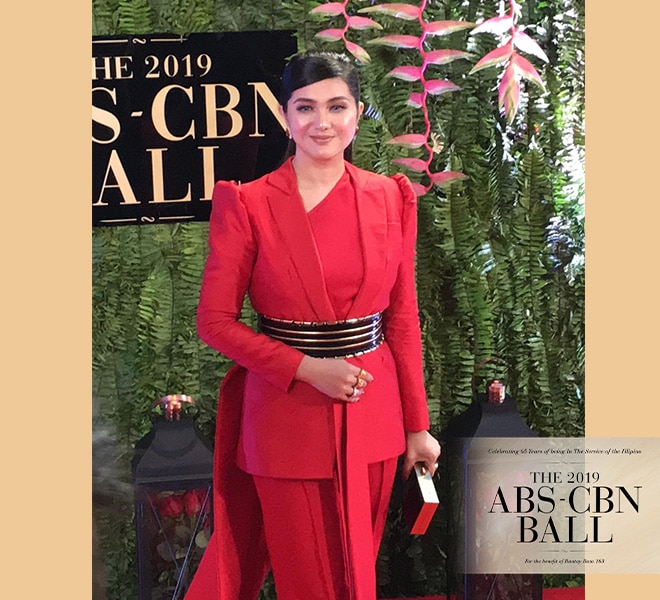 Actress Dimples Romana in Bessie Besana, makeup by Kat Galang
JOHN PRATS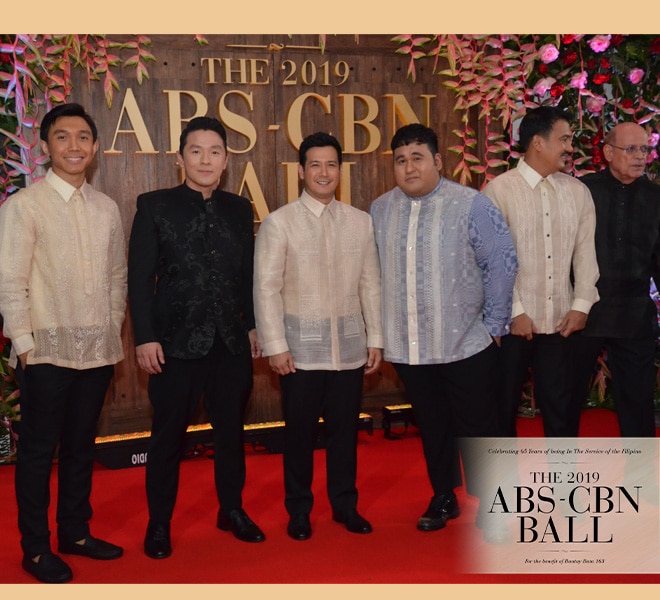 Actor John Prats in suit by Suit It Up

BELLA PADILLA
Actress Bela Padilla in Patricia Santos, styling by Adrianne Concepcion

PEPE HERRERA AND ERIC NICOLAS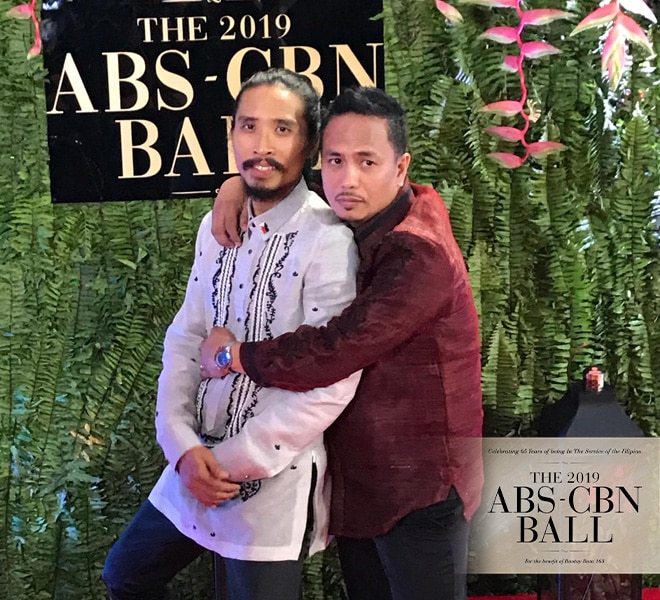 Actors Pepe Herrera and Eric Nicolas in Nat Manilag

YAM CONCEPCION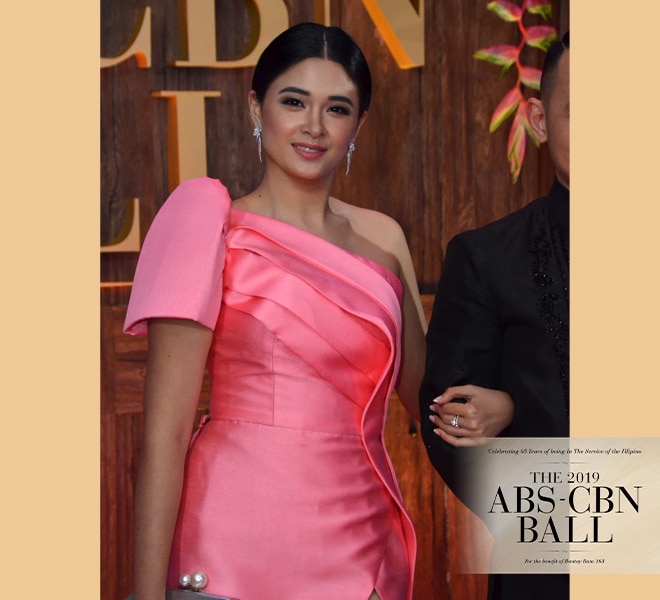 Actress Yam Concepcion in Michael Leyva

YASSI PRESSMAN, LORNA TOLENTINO and ANGEL AQUINO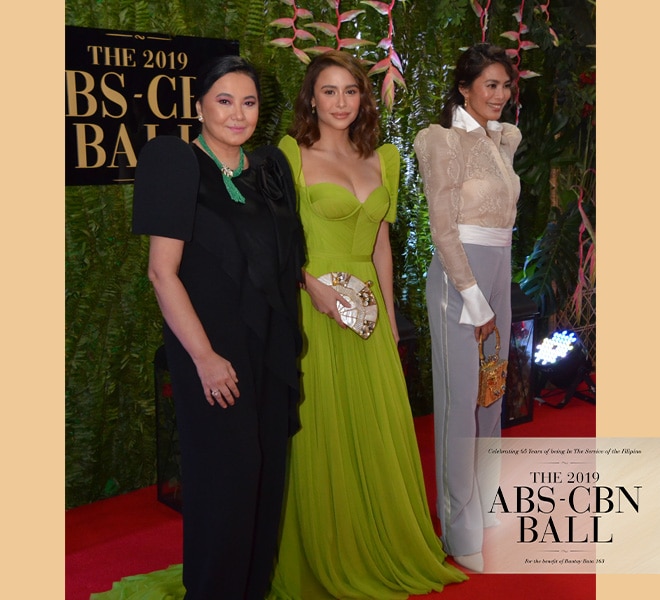 Actress Yassi Pressman in Anthony Ramirez, styling by Joana Garcia. Seasoned actress Lorna Tolentino in Paul Cabral. Seasoned actress Angel Aquino in Neric Beltran

ELISSE JOSON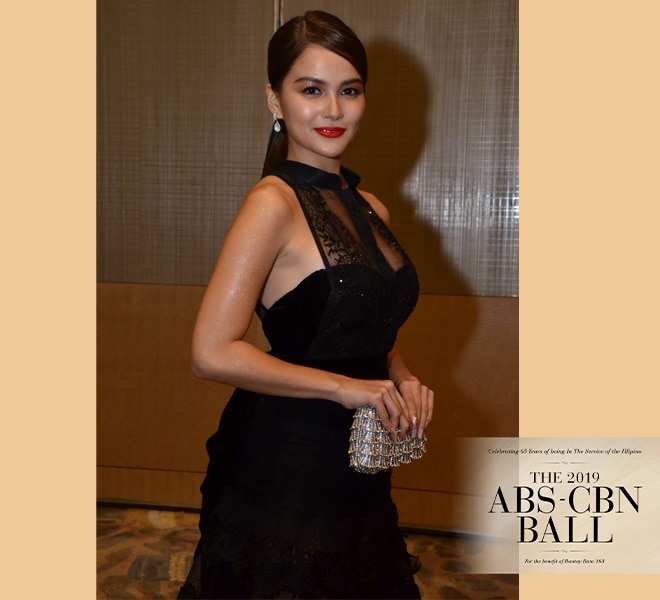 Actress Elisse Joson in Anthony Ramirez, glam by Mark Qua

COCO MARTIN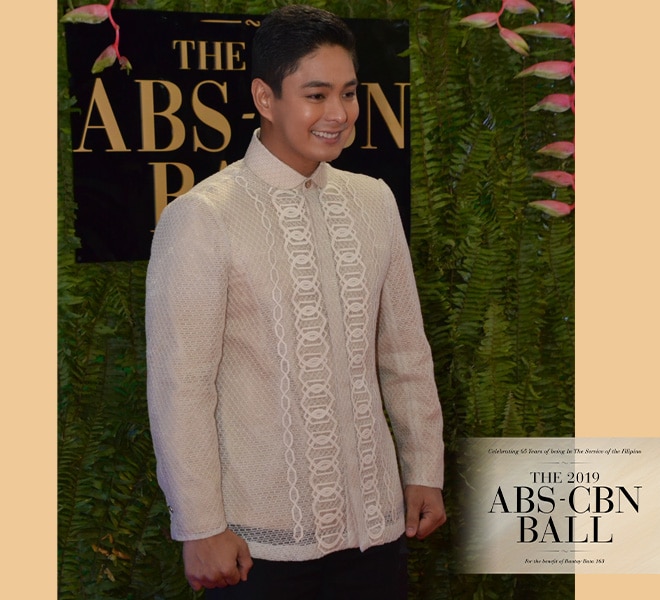 Actor Coco Martin in Suit It Up
CHANTAL VIDELA AND GRAE FERNANDEZ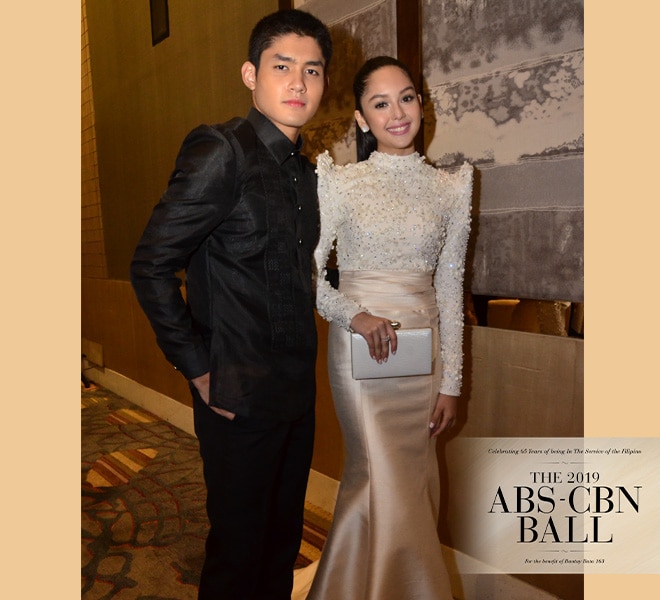 Onscreen pair Chantal Videla and Grae Fernandez in Paulo Lazaro, grooming by Jay Herrera
JUDY ANN SANTOS AND RYAN AGONCILLO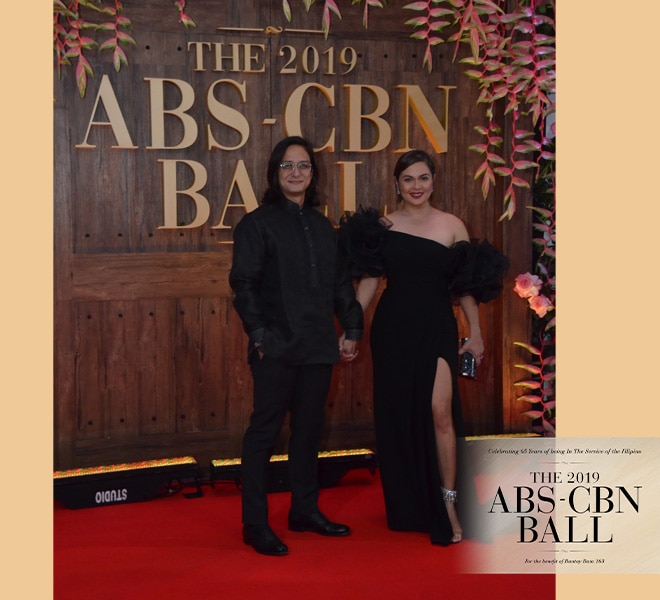 Celebrity couple Judy Ann Santos and Ryan Agoncillo styled by Maita Baello and Melville Sy

ARCI MUNOZ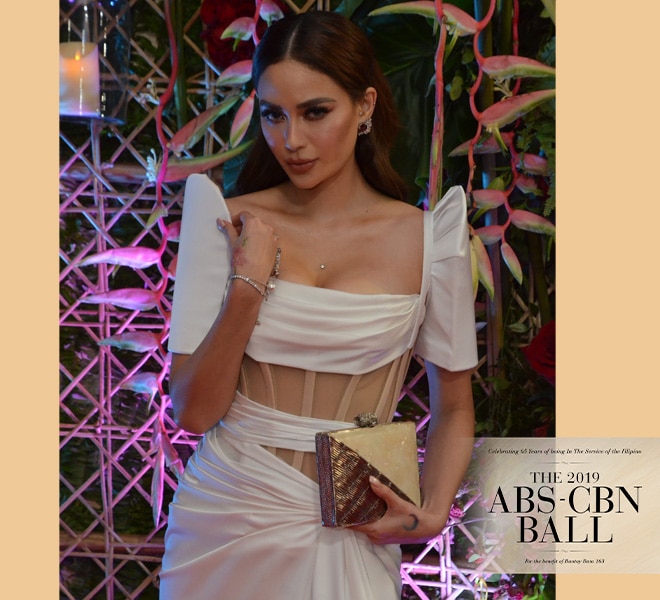 Actress Arci Munoz in Michael Leyva

SHAINA MAGDAYAO
Actress Shaina Magdayao in Vania Romoff, glam by Jigs Mayuga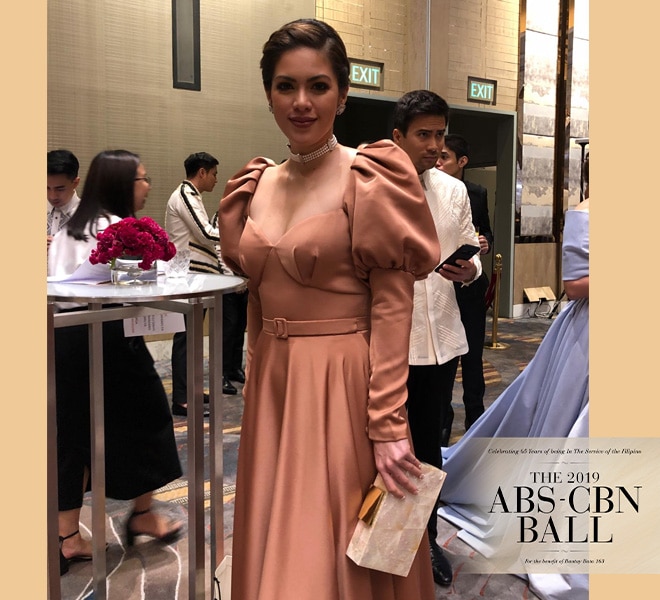 PAULO AVELINO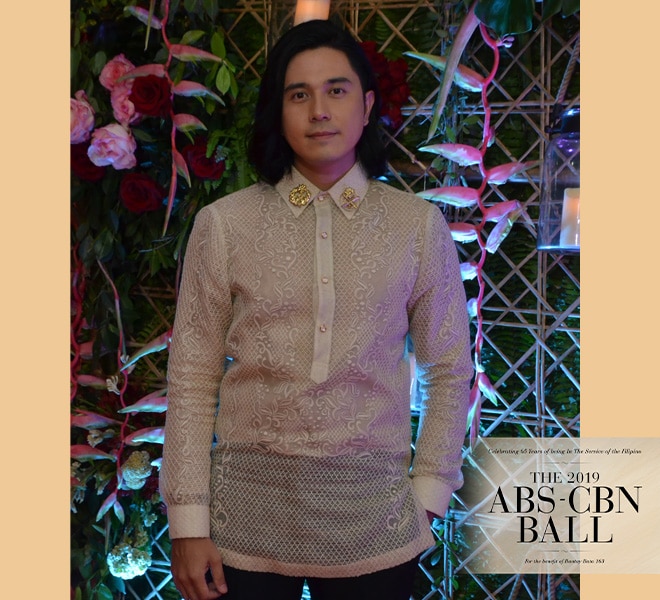 KYLIE VERSOZA AND JAKE CUENCA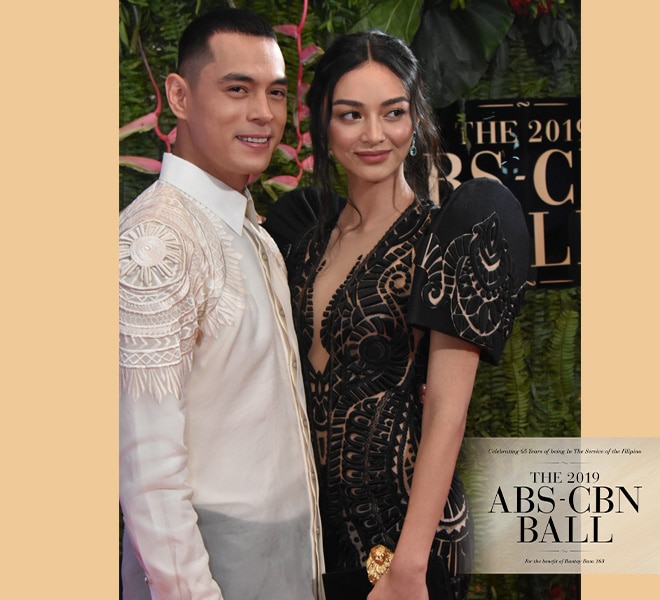 Celebrity couple Kylie Versoza in Carry Santiago, styling by Adrienne Concepcion

ANGELINE QUINTO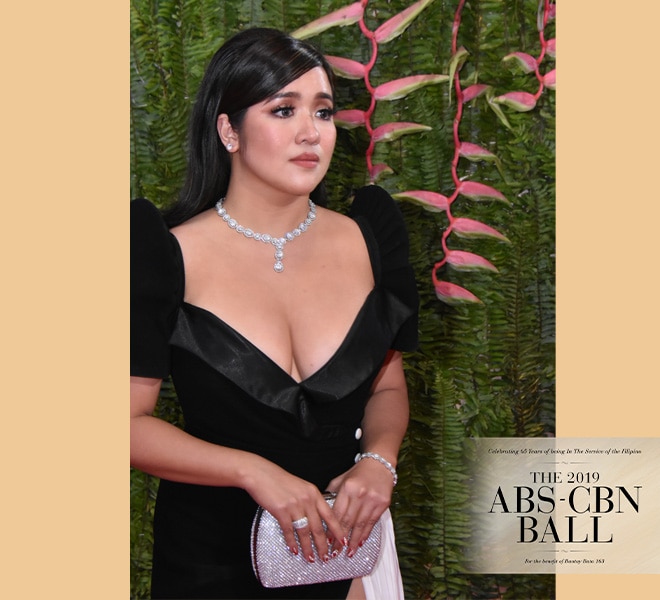 Singer Angeline Quinto in Cheetah Rivera, glam by Emmanuel Concepcion

MOIRA DELA TORRE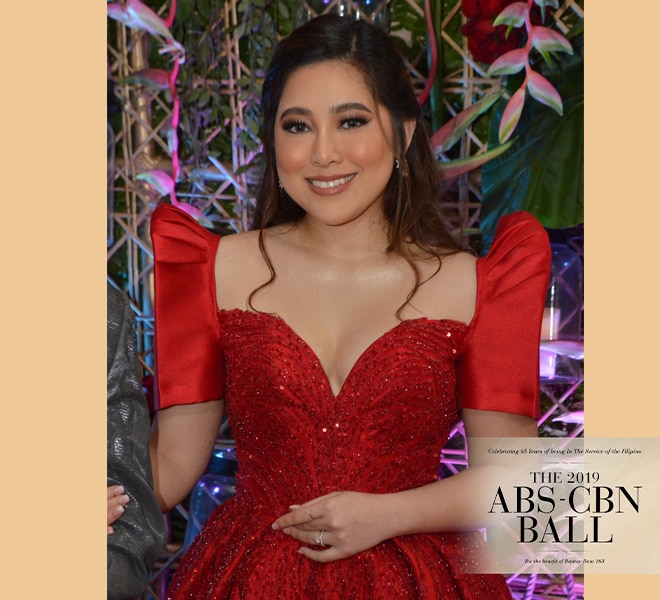 Singer Moira dela Torre in Nat Manilag, styling by Eds Cabral

NYOY VOLANTE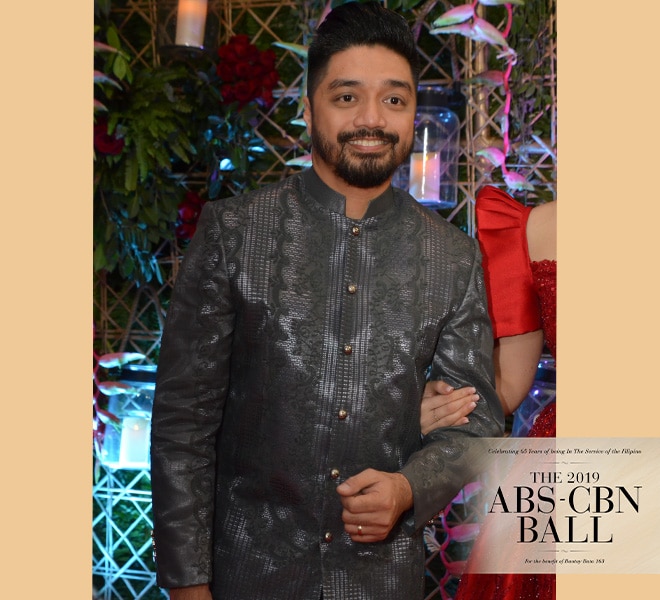 Singer Nyoy Volante in Jovan dela Cruz of F&S Tailor
JOAO CONSTANCIA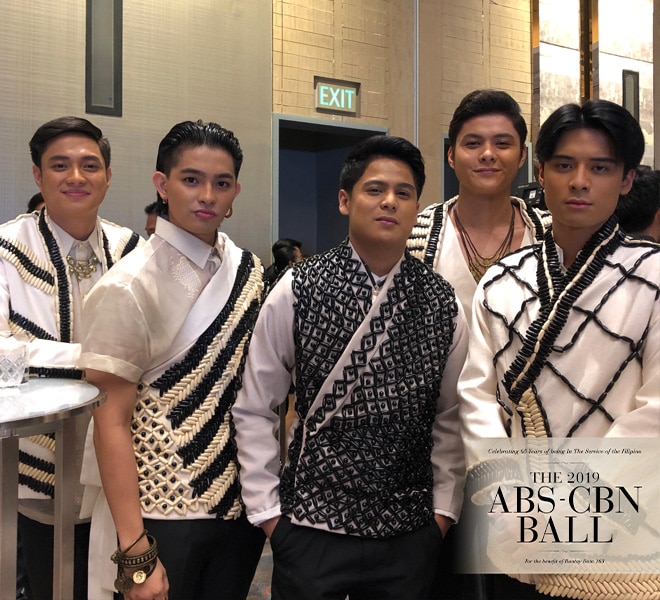 Singer Joao Constancia in Austeen Soriano, grooming by Mabet Concepcion
ZSA ZSA PADILLA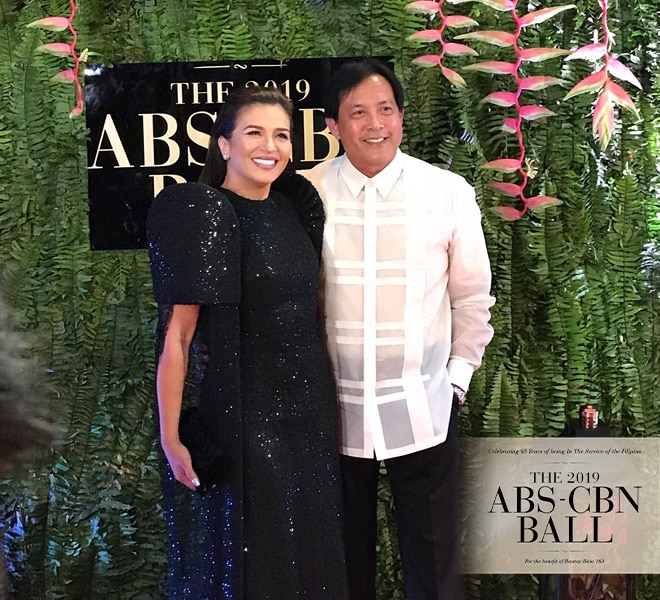 Singer and actress Zsa Zsa Padilla in Marlon Tuazon, styling by Bang Pineda
DAWN CHANG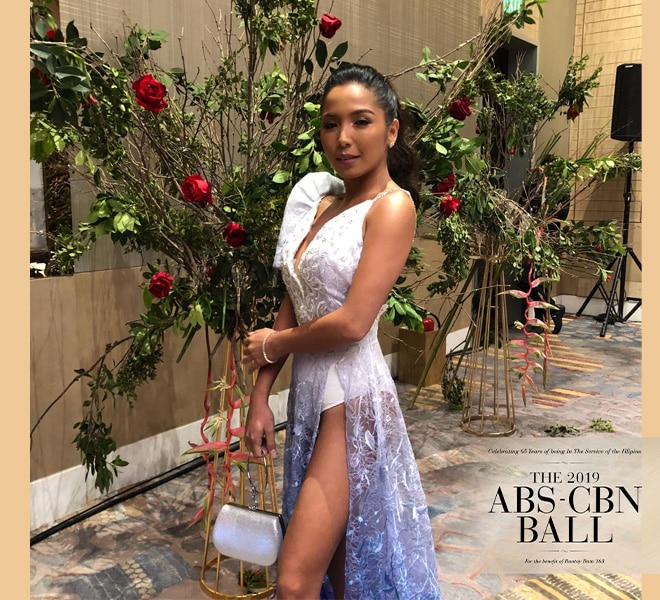 ARJO ATAYDE
Actor Arjo Atayde in Suit It Up, grooming by Ryan Panaligan

JAYSON GAINZA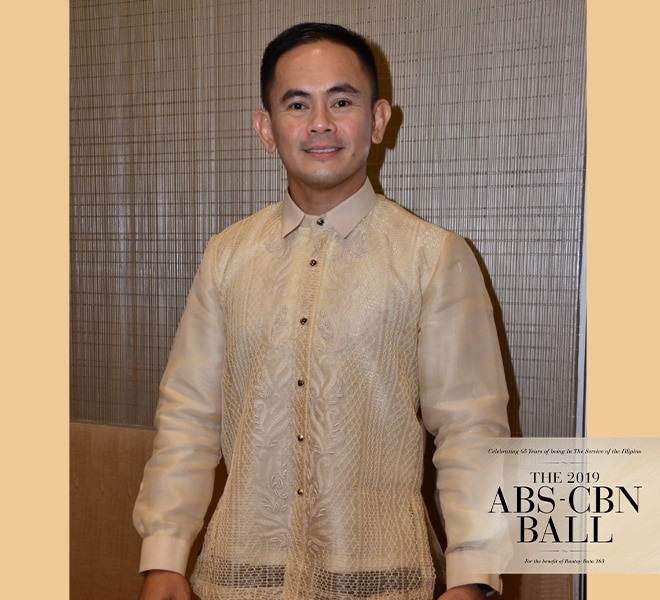 Comedian Jayson Gainza in Jovan dela Cruz, grooming by Headway Vera Salon

KEAN CIPRIANO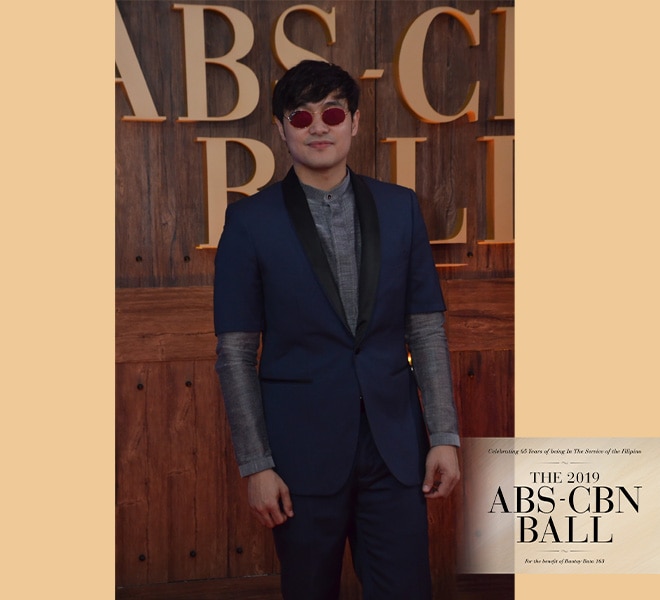 Singer and actor Kean Ciprtiano in Paul Cabral, styling by John Paul Dizon

ARRON VILLAFLOR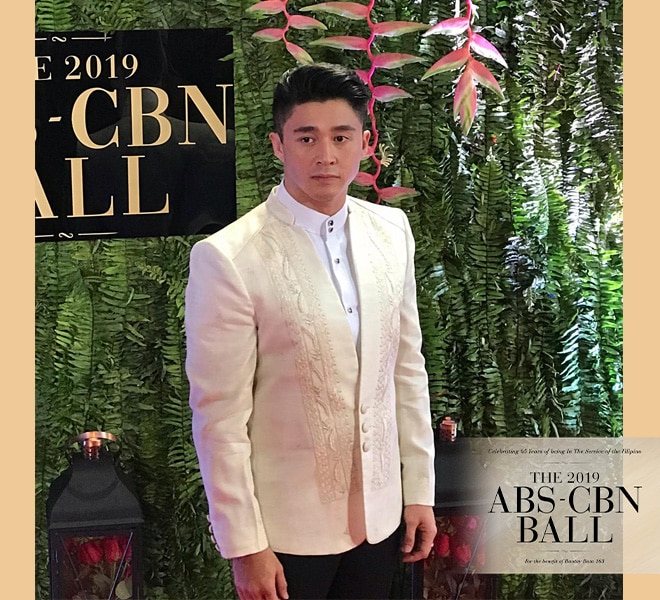 Actor Arron Villaflor in Miguel Manila, grooming by Jake Galvez

BARBIE IMPERIAL
Actress Barbie Imperial in Rian Fernandez, glam by Mark Qua

RIA ATAYDE
Actress Ria Atayde in Gabbie Sarenas, glam by Effie Go-Inigo

ELMO MAGALONA, NASH AGUAS, JEROME PONCE, AND YVES FLORES
Actors Elmo Magalona in Paulo Lazaro (grooming by Aimee Grey), Nash Aguas in Paulo Lazaro (Posh Torres), Jerome Ponce in Avel Bacudio (Posh Torres) and Yves Flores in Nat Manilag

ANNE CURTIS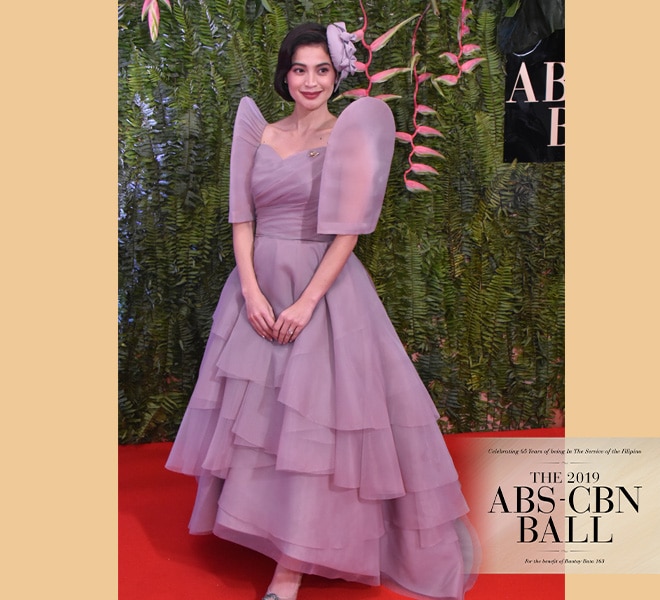 Multi-hyphenate Anne Curtis in Mich Dulce

VICE GANDA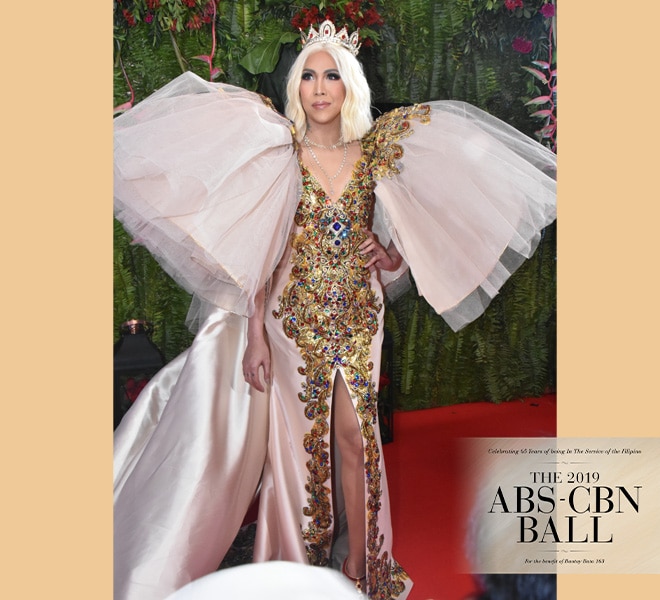 Comedian Vice Ganda in Paul Cabral/Neric Beltran, styling by Liz Uy
ALEX GONZAGA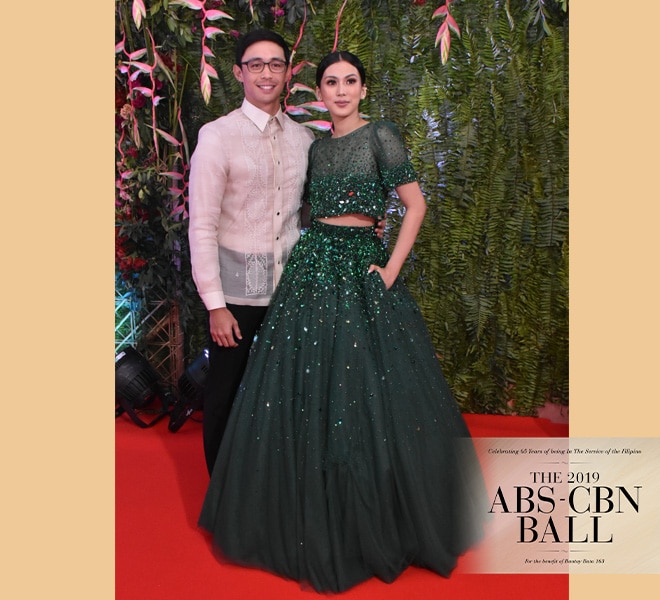 BILLY CRAWFORD AND COLEEN GARCIA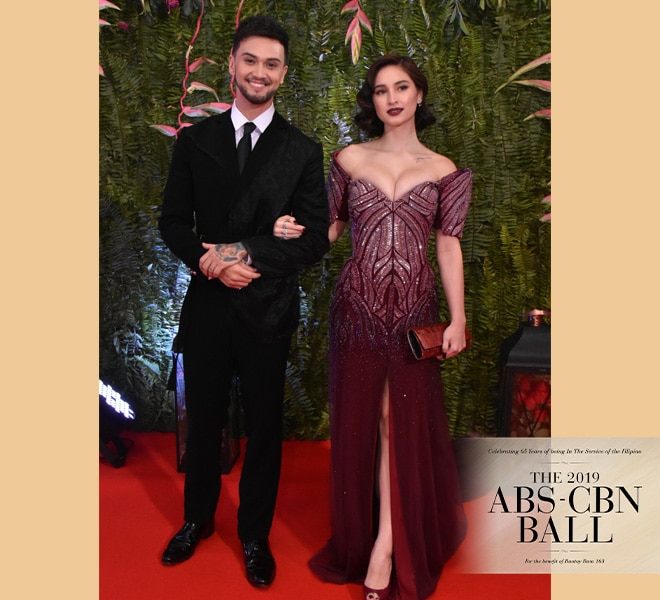 Celebrity couple Billy Crawford and Coleen Garcia in Erwin Flores, styling by Team RainXEm

JAMES REID AND NADINE LUSTRE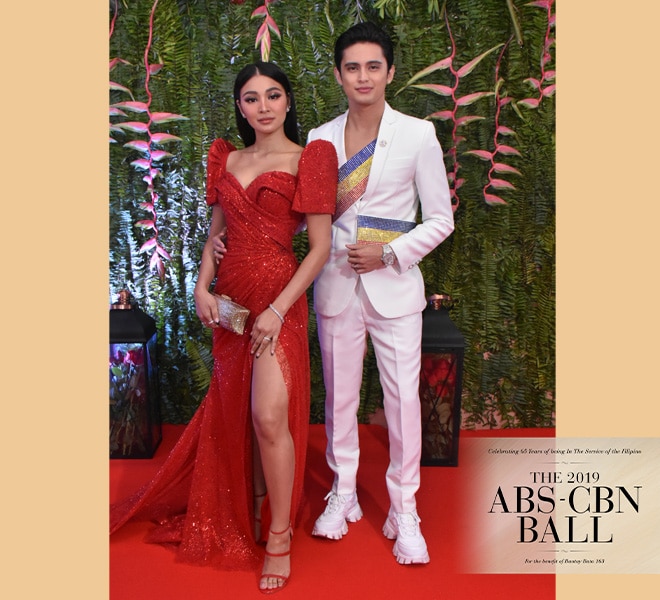 Celebrity couple James Reid styled by Bang Pineda and Nadine Lustre in Michael Leyva, styling by Joanna Garcia

MARICAR REYES AND RICHARD POON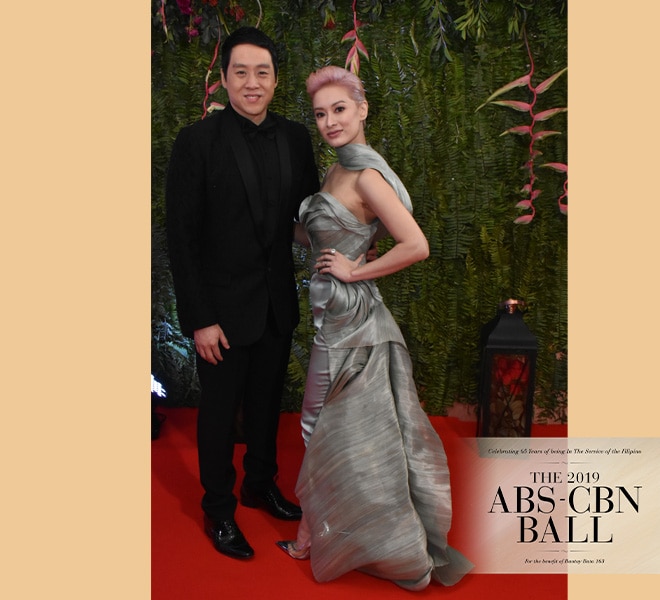 Celebrity couple Maricar Reyes and Richard Poon in Francis Libiran, glam by Winn Ramos

MAJA SALVADOR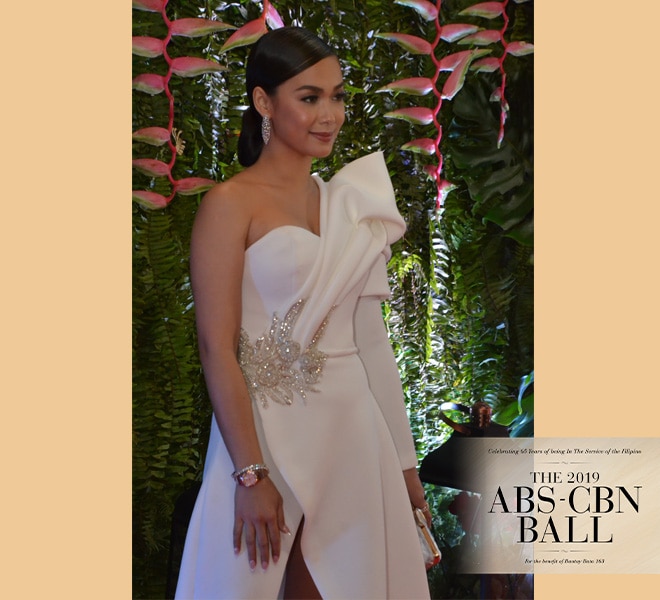 Actress Maja Salvador in Puey Quinones, glam by Gela Laurel

DENISE LAUREL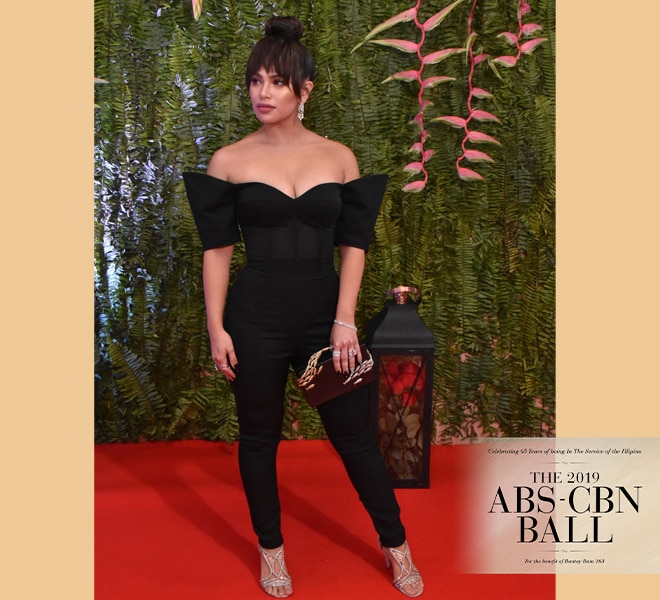 Actress Denise Laurel styled by Denise Ocho

JERICHO ROSALES AND KIM JONES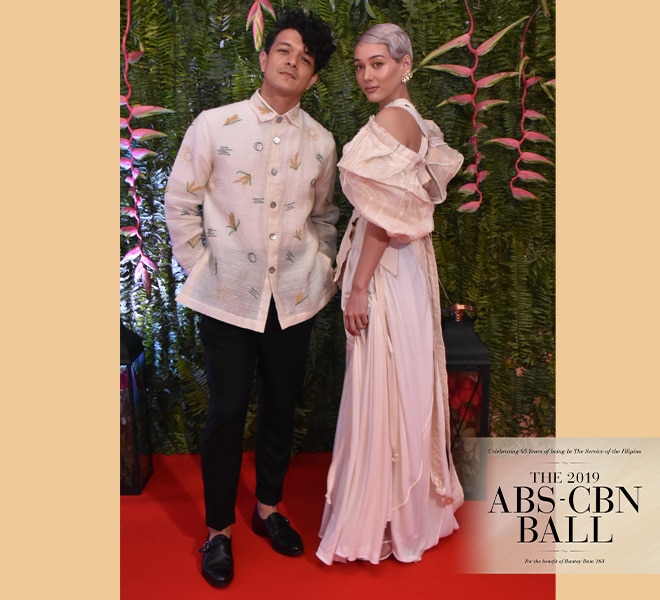 SAM MILBY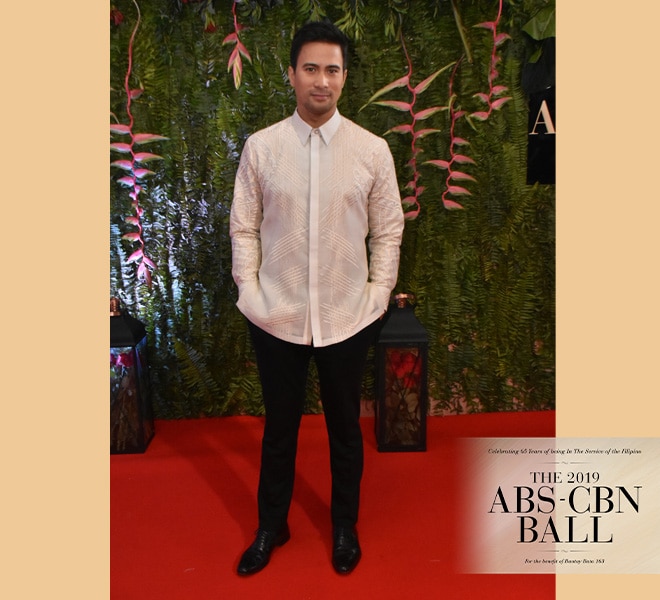 Actor and singer Sam Milby in Francis Libiran

KHALIL RAMOS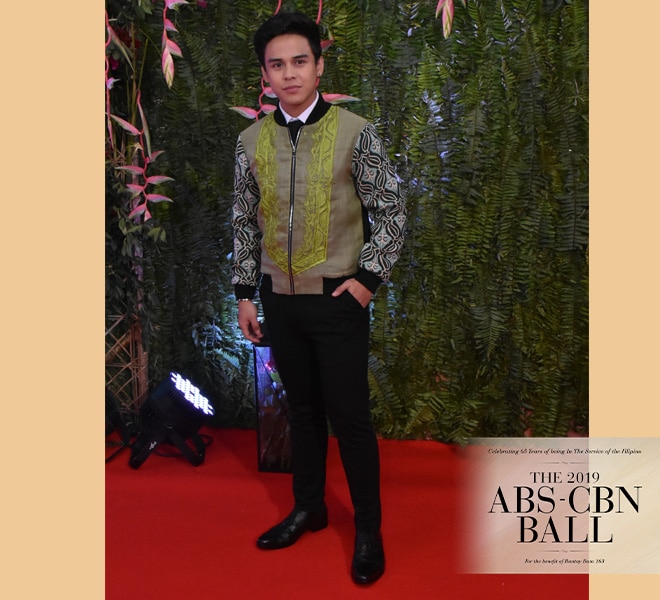 Actor Khalil Ramos in Francis Libiran

WILLBERT ROSS, JIMBOY MARTIN, AND NIKKO NATIVIDAD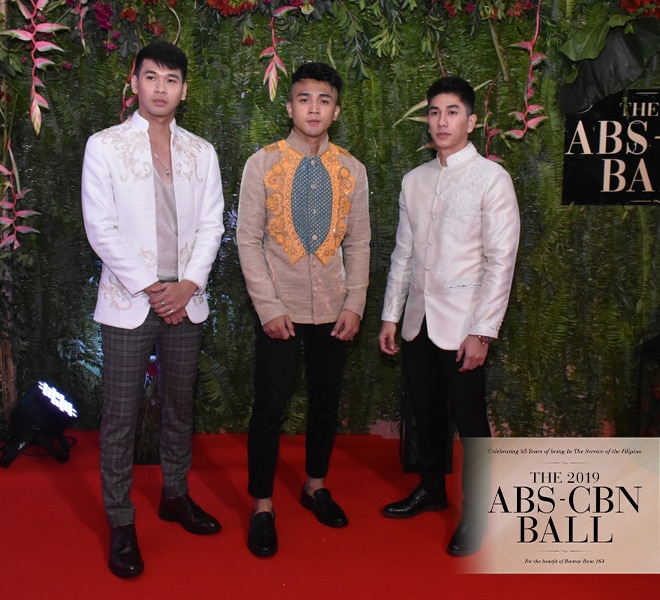 Hashtags members Willbert Ross (styled by Gian Laxamana), Jimboy Martin in Chico Estiva, and Nikko Natividad in Paulo Baltazar

MCCOY DE LEON
Actor McCoy de Leon, groomed by Ryan Panaligan

IAN VENERACION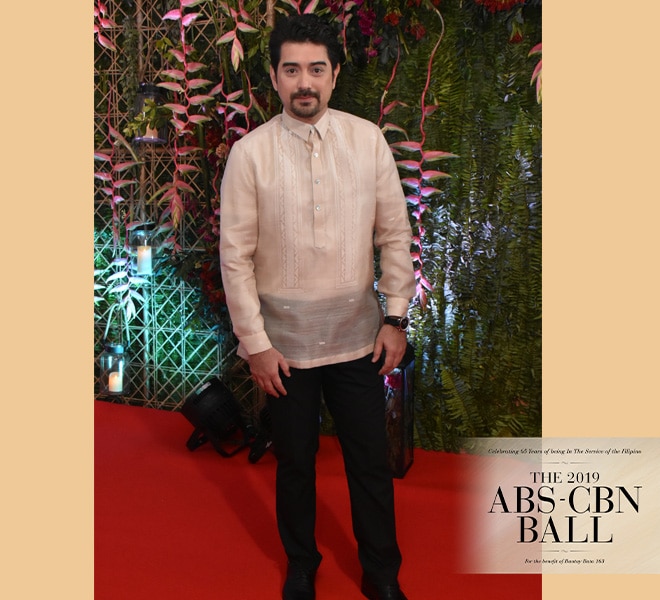 Seasoned actor Ian Veneracion in JC Buendia

KIM CHIU AND XIAN LIM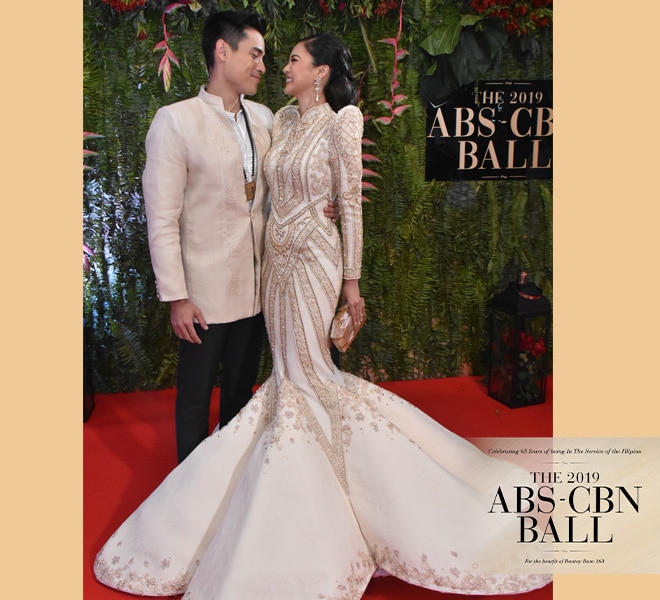 Celebrity couple Kim Chiu and Xian Lim in Nat Manilad, styling by Ton Lao

JANELLA SALVADOR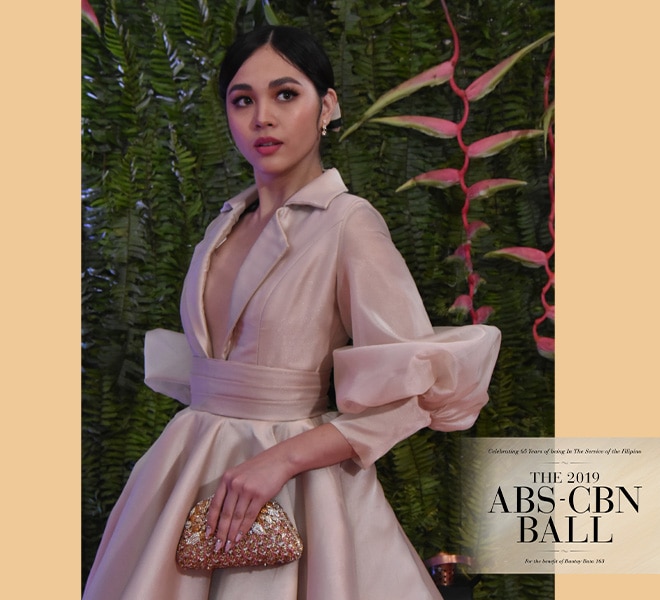 Actress Janella Salvador in Michael Leyva, makeup by Mickey See

RK BAGATSING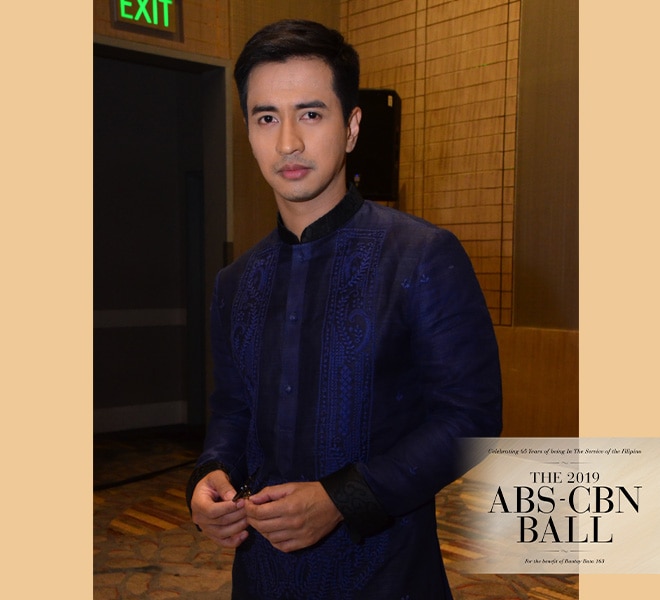 Actor RK Bagatsing in J E & Sons, grooming by Dick Anthony Pelea

IGYBOY FLORES
Actor Igyboy Flores in Jovan dela Cruz, grooming by Ronel Egang of RME Salon
Check out the latest updates on the 2019 ABS-CBN Ball—the country's biggest celebrity event held for the benefit of Bantay Bata 163—on ABSCBNBall.com. For more news and updates on the Ball, log on to Push.ABS-CBN.com. For other content and exclusives, visit Lifestyle.ABS-CBN.com (fashion trends and beauty looks), Ent.ABS-CBN.com (personalities, love teams, gimmicks, and other happenings) and StarStudio.PH (in-depth stories). Follow the Ball real-time on Facebook, Twitter, and Instagram by clicking on the hashtag #ABSCBNBall2019.