Claudia Barretto is one proud sister after Julia participated in this year's All Star Games. It was also Julia's first public appearance following the controversy she was embroiled in recently.
"One of the strongest and bravest people I know. Thank you for being my big sister. It's an honor to know your heart," Claudia told Julia on Instagram.
In response, Julia said, "It's an honor to be your big sister. I wouldn't know what to do without you, bobby."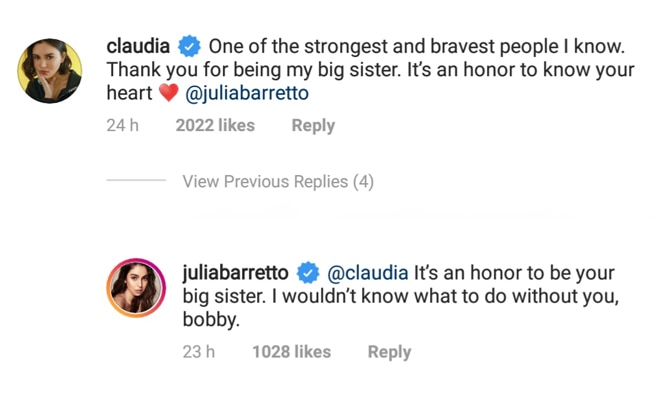 It can be recalled that Julia admitted that she was terrified to be in front of the "All Star Games" crowd.
READ: Julia Barretto admits being terrified in front of many people at the All-Star Games
"I was terrified of being in court, being in front of thousands of people again. A few moments before the game, Coach O said, 'Be brave. Being brave is not showing that you can fight back, being brave is showing what you can do.' And we did it," she wrote on her Instagram page on August 27.