Majorie Barretto defended her daughter after several eagle-eyed fans noticed that Julia and Gerald Anderson had the same jersey number at this year's All-Star Games.
Responding to a fan who put malice on her daughter's choice of jersey number which happened to be number 3, Marjorie spoke out on Julia's behalf.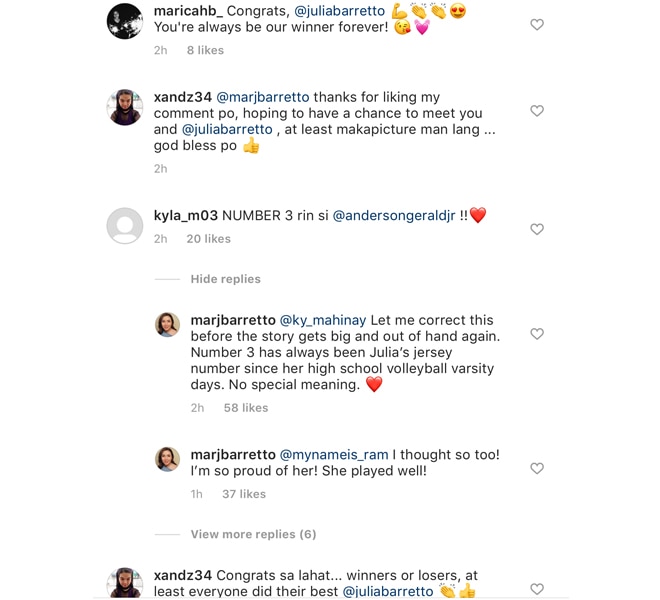 "Let me correct this before the story gets big and out of hand again. Number 3 has always been Julia's jersey number since her high school volleyball varsity days. No special meaning," she wrote, adding a heart emoji at the end.
Julia Barretto and Gerald Anderson recently became the center of a controversy after photos of the two at a party started circulating online.
READ: Julia Barretto: 'Wala akong inahas'
It was then followed by an issue which stemmed from the latter's ex-girlfriend, Bea Alonzo, who made a cryptic post on Instagram seemingly referencing to the two celebrities.
Julia Barretto, who served as one of the captains for the volleyball match, lost to Kim Chiu's team.
READ: Team Gerald and Team Kim reign supreme at the All Star Games 2019
Meanwhile, Gerald Anderson, whose team got proclaimed as Champions, became part of the Mythical Five.