More than three years since they tied the knot, Ku Hye Sun and Ahn Jae Hyun, stars of the hit Korean drama 'Blood', are reportedly headed for a divorce, talent agency HB Entertainment announced Sunday.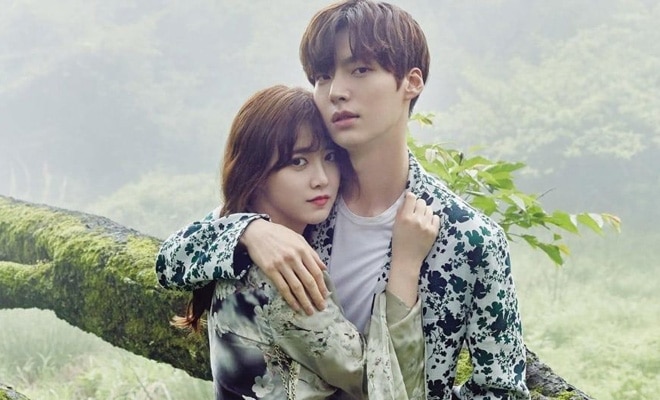 Korean pop website Soompi reported about the shocking separation after the 'Boys Over Flowers' actress confirmed that her husband wishes to file a divorce via a series of Instagram posts over the weekend.
Just now, the couple's talent agency HB Entertainment confirmed that Hye Sun and Jae Hyun have both agreed to get a divorce in an official statement they released in light of the controversy.
"Ku Hye Sun recently appointed a lawyer and drafted a divorce agreement, which she then sent to Ahn Jae Hyun and requested that he also quickly appoint a lawyer and go through the necessary steps. Ku Hye Sun expressed that she wished to file for the divorce in August, and complete the divorce process by September," they said.
Of Hye Sun's earlier posts regarding the divorce, which she has since taken down, HB Entertainment said that they were "taken aback" as it "omitted the fact that the divorce was based on a mutual agreement after serious conversations."
"She simply stated that she did not want a divorce. We regrettably feel the need to explain the process despite this being their private life. Though this is a part of their private life, we simply wish, as their agency, that neither side is hurt by this. We apologize for causing concern to so many people," they added.
HB Entertainment also included a screenshot of the drafted statement Hye Sun was supposed to give to the press after news of their divorce gets publicized. In it, the actress extended her apoloy to fans and loved ones who have since "showed their support for my newlywed and married life".
She went on: "Ahn Jae Hyun and I have agreed to end our marriage and we have started the process of filing for a divorce, and we submitted our request to divorce with the Seoul Family Court on August [date left blank], 2019. We have loved each other and been happy. However, we have also learned that there is a gap between us, and we wished to end things on happier terms before that distance widened, and we thought it would be best to walk our separate paths.
"Regarding our divorce, as we each have our own personal lives and we will each continue our acting careers in the future, we ask that it be left as a personal matter and we wish for no baseless speculation or unnecessary misunderstandings."
However, merely two hours ago, Hye Sun took to her Instagram to clarify that, contrary to rumors, she and Hae Hyun are still in the process of talking about a divorce, and have yet to sign or agree on a final decision yet.
"The official statement was made without consulting me. I wish to protect my family," she added.
The post came along with a screenshot of a text message she sent to Jae Hyun this morning, which reads as follows:
"It says your line is still busy at this hour. I met and spoke with our board director today and I was told that you told the CEO that I had read KakaoTalk messages of you and the CEO cursing me out, and that the faith I had in our marriage and our agency had been damaged.
"I don't think it's right for the agency to handle our divorce issue. And they stated that if I want it, they will terminate my contract and I think it's right for me to leave the agency. I know that once I leave, rumors about a divorce would begin so I'm willing to get a divorce immediately, as you wanted. But if I leave the agency and we get a divorce, I will have no work so please send me the balance of our Yongin house. And let's write down these promises with our lawyers and go through revisions on the divorce process.
"The reasons are the same as before. Your change of heart. Damage of trust. And I will accept that fact. Speak the truth. Send me the balance."
Meanwhile, Jae Hyun has yet to break his silence on the controversial breakup.
Hye Sun and Jae Hyun tied the knot in May 2016.