As the country's most popular sex therapist, Dr. Margarita Holmes was happy to enter another platform with the launch of her new online show Sex Talks with Dr. Holmes which was launched online last July 26. "I'm very excited. I'm very thankful to HOOQ. It's our entry point to the international market. That's one reason I' so excited. Dito walang bolahan, walang echos. It will be straight talk. I recommend that everyone watch the show. It will be a 10-episode nonfiction sex comedy series," she shared during her HOOQ press launch held last July 24 in Makati City.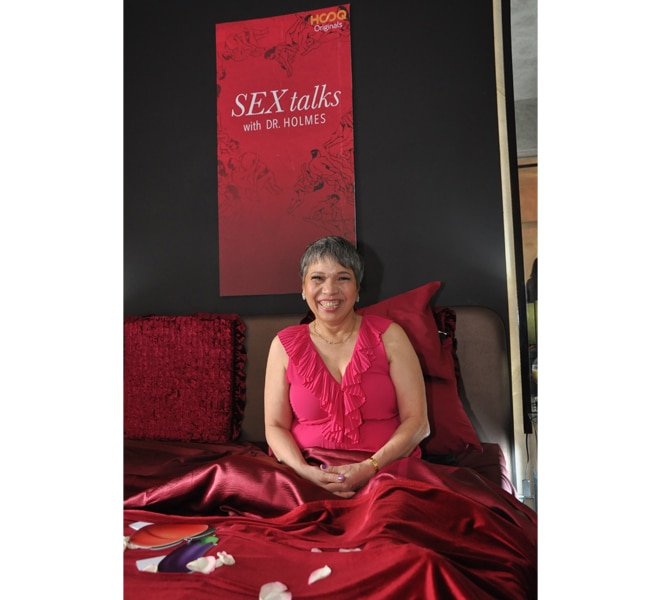 As a clinical psychologist and best-selling author of 20 books, Dr. Holmes said she will always want to help educate the public about sex. "I'm a clinical psychologist by nature and as I say, sex doesn't exist in a vacuum. And pardon me for a quote which isn't original, 'They say the greatest sex organ is not the one between your legs but the one between your ears.' And a lot of times, sex has a lot to do with your past, it has to do with your unconscious, it has to do with your fears. The millennials ngayon are wala ng pasikot sikot, paliguy ligoy. Most of them are sort of straight to the point. A lot of them are still guilty. Same issues eh, but maybe not as guilty (laughs) or maybe I'm just distracted kasi pag magtanong sila diretsong diretso," she said.
For her first episode, the topic is penis size which Dr. Holmes says is not really the big issue. "Ano ba naman yan. Because really there are some women who like big penises but most do not. Generally, it has something to do with the guy, that he never felt good enough. So what I hope that the show brings is addition to the facts, the wonderful humor and lightness, because we don't want it to be too heavy and ponderous, is just a perspective so that hopefully it will help you understand where you are. Yun lang naman eh. Kasi yung sex naman is not just plumbing," she added.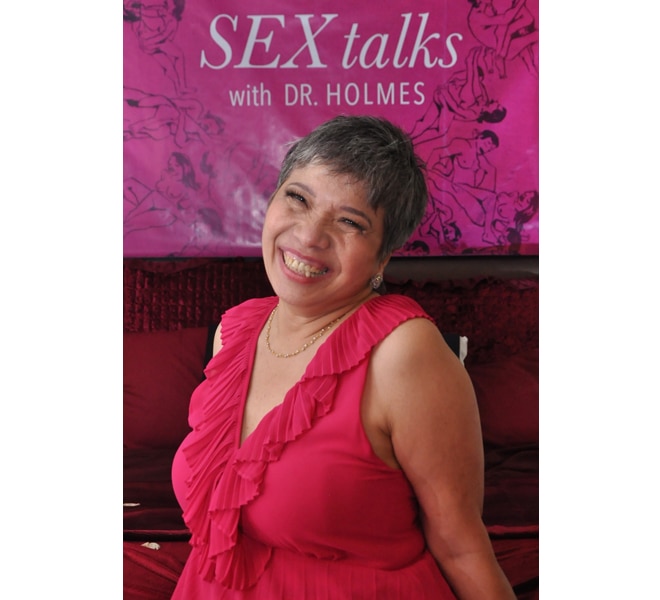 With a career that has spanned almost four decades, Dr. Holmes said one of the best advice she can give about sex is about self-introspection. "All I can say is, the best is to know yourself so you know what your insecurities are. Know what really turns you on, not what people say should turn you on. So basically, the best advice about sex is the best advice about life. Know yourself para hindi ka mapapahiya when someone tries to put you down. If you know this, first of all, you don't have to be embarrassed about your background hopefully and if you know things, you can change it if you like. As psychologists say, know your unconscious. Know what's going on, what's driving you. Not because your unconscious is the most important thing but because if you do not know your unconscious, you can never change. It will be the one that keeps on driving you forever," she explained.