Last June 9, 2019, Ms. Universe Catriona Gray officially passed on the Bb. Pilipinas crown to Gazini Ganados, earning the latter the Ms. Universe-Philippines 2019 title. And as they ever so gracefully blessed the stage with poise and beauty, it made us realize that they actually share a lot of similarities.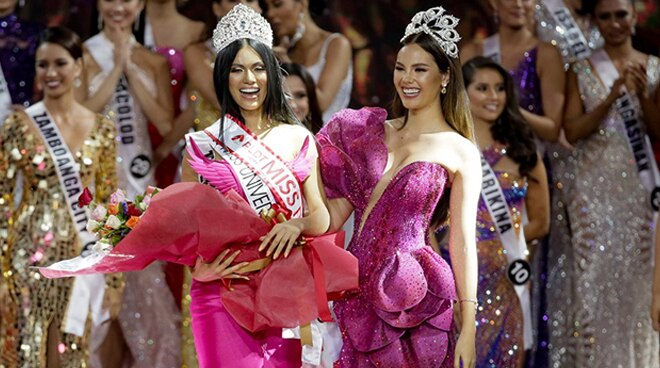 Photo credit: George Calvelo, ABS-CBN News
Below, the five things they have in common.
1. They both have the heart to serve the country.
Catriona and Gazini may have been born as half-Filipinos, but their desire to serve our countrymen⁠—104 million of them⁠—runs pure. While Catriona advocates for youth education and Gazini supports elderly care, they both dared to raise the flag for the Philippines, conquering their personal fears and doubts for a purpose.
2. They're both travel junkies.
If you go through both their Instagram accounts, you would notice their zest for adventure⁠—giving us a sneak peek of their trips to New York, Canada, Palawan, and more!
Photo credit: @catriona_gray
Photo credit: @gazinii
With such strength and style, they wander around the world like royalty!
3. They both possess the courage to stand out.
The whole world, the universe rather, was stunned when Catriona did her iconic slow-mo twirl.
✔️Dazzling slow-mo turn
✔️Powerful hair flip
✔️Straight and sleek hair@catrionaelisa's ready to stand out and #WearTheCrown! 👑🇵🇭 #MissUniverse2018 pic.twitter.com/xLHWZiaNcw

— Cream Silk (@CreamSilkPH) December 14, 2018
Tweet courtesy of: @CreamSilkPH
And just as we thought it couldn't get any better, Gazini graced the arena with the 'Ganado' AKA the 'Bomba' walk.
These just go to show that they both have what it takes to go against the grain, owning their walk like there's no tomorrow.
4. They both have a strong desire to empower women.
Catriona's advocacy for women empowerment has long been evident since her Bb. Pilipinas stint, particularly during the Q&A segment where she encouraged the women of Marawi to be strong. She also mentioned that women are the "head of the family, with amazing influence not only in the family as mothers, but also in communities."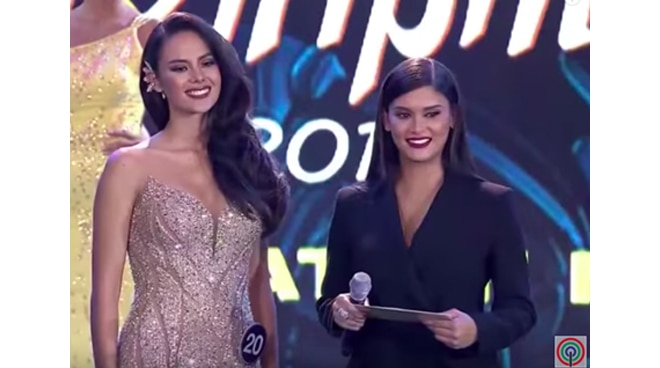 And we expect no less from Gazini, of course. When asked about what she could do to help women in the workplace if she won the crown, it was with great pride when she replied with, "My advocacy is for us women to fight for our rights and for the elderly care, and for us to be able to know that someone is loving and someone is pushing us to whatever ambitions that we have."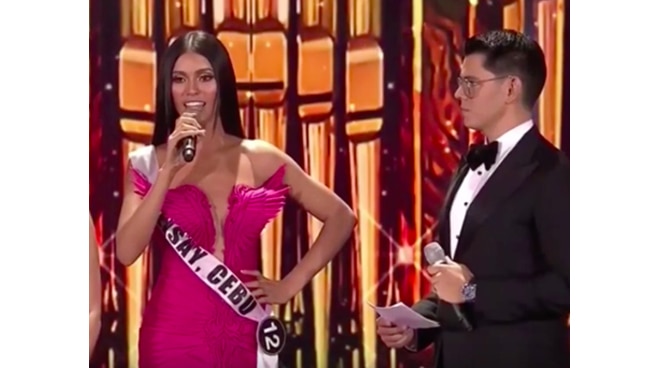 5. They both ooze with confidence.
Catriona and Gazini both have the makings of a q-u-e-e-n: Those winning smiles. Those glorious glides. And don't even get us started on their gorgeous hair. Their crowning glory. Needless to say, they both have smooth locks that slay!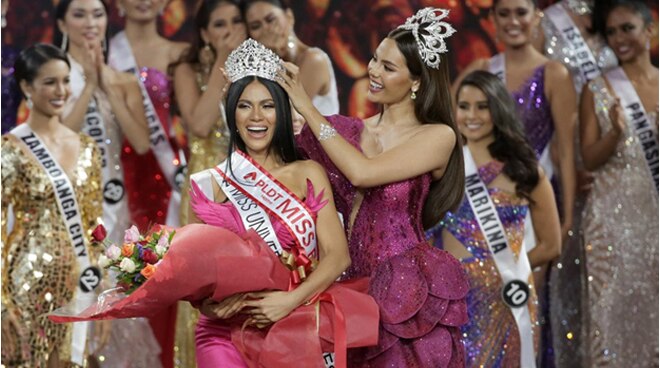 Photo credit: George Calvelo, ABS-CBN News
To get that stunning, head-turning hair, we recommend using Cream Silk Standout Straight! With Cream Silk's advanced solutions, you can have the power to transform your look, so you could be a beauty queen even outside the pageant scene! Get straight and sleek hair every day of the week!
With their confidence brimming to the rim and composure at an all-time high, we're pretty convinced that we have extraordinary Bb. Pilipinas-Universe queens up our sleeves. And while Catriona and Gazini have major similarities, they could hold their own, making them reign in their own style, in their own way—just how queens should be.