Alex Gonzaga laughed out loud after receiving a plastic surgery offer from an agent in South Korea. The country is known as a popular cosmetic surgery hub in the world.
On her Instagram Stories, Alex shared the email she received from the said agent.
The email stated, "Collaboration Enquiry: Breast Implant. Dear Alex, I am a medical plastic surgery agent from Korea... We're really loving your personality and enjoy following your journey on Instagram, Facebook, and YouTube. We are interested to collaborate with you for a new project we are working on."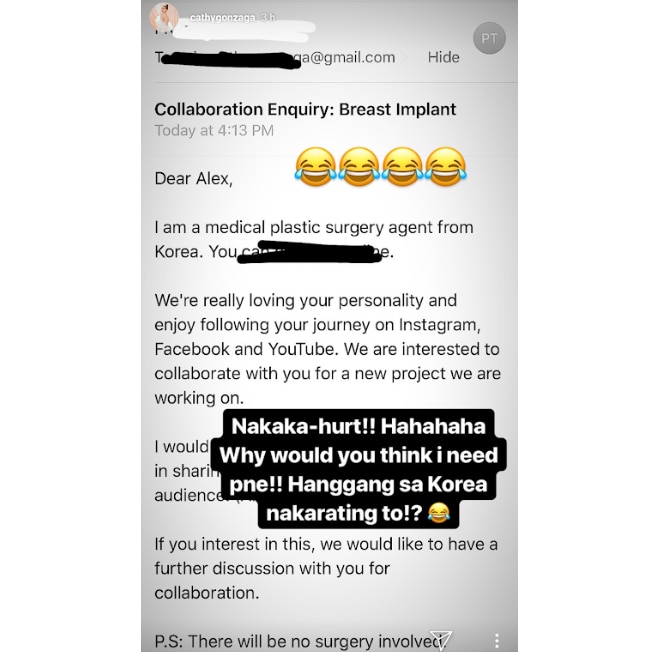 Alex reacted saying, "Nakaka-hurt!! Hahahaha. Why would you think I need one!! Hanggang sa Korea nakarating to!?"
Alex is one of most popular YouTubers in the Philippines, raking in millions of views with every video she uploads. She has more than 3 million subscribers as of this writing, making her one of the most in demand YouTubers in the country for brand collaborations