What is Iñigo Pascual up to?
The 21-year-old singer had everybody talking after eagle-eyed fans noticed that he deleted most of his photos on his Instagram account. Replacing his old posts was a collage of flower images, each containing cryptic lines, such as "i'm yours for the taking" and "baby you and me, runaway, runaway."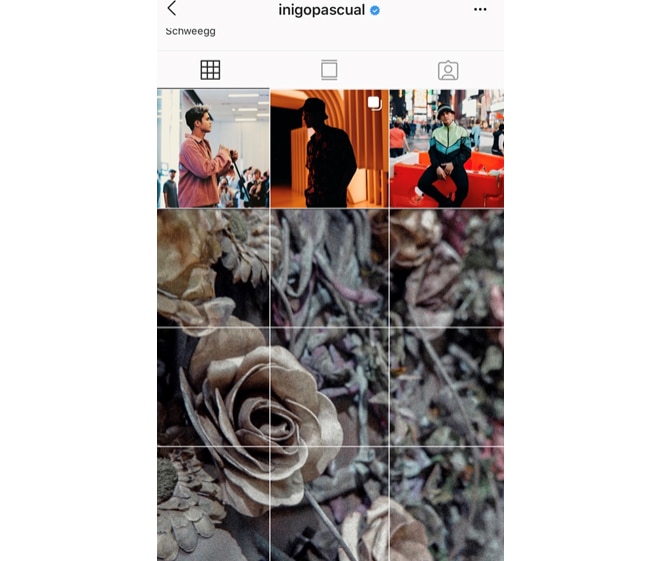 This may have to do with Iñigo's jaunt in New York for what appears to be a secret project with record label "Tarsier Records". While in the Big Apple, the "Dahil Sa 'Yo" hitmaker has been seen hanging around with friends while doing rehearsals and attending a couple of radio/show guestings.
Could this mean, then, that a new album is possibly be underway? That, fans have yet to find out. Although just recently, Iñigo treated his listeners to a new single with Australian-Chinese YouTube star Wengie titled "Mr. Nice Guy".
During a media conference in March, Wengie revealed that Iñigo was her personal pick for the song.
READ: Iñigo Pascual collaborates with Chinese-Australian artist Wengie
"When Danny (her manager) showed me Iñigo, I had this vision for this project where I wanted to do like a K-pop male-female duet kind of thing," she said. "The girl raps and the boy sings really nicely so it was perfect. His voice is like an angel."
Of the collaboration, which took place in Los Angeles, California, Iñigo said, "We were trying to build my album for the international release and this is a really, really, I think a big project for me, at least. And it was really special to do it and, like I said, the whole experience, the whole process, it was really easy to work with the team," he said.
It's no secret that the son of Piolo Pascual has been going back and forth in the U.S. to work on his music career, as he once revealed on his departure from One Music PH's live online series One Music POPSSS as host.
"I've been working on a lot of music and collaborating with other people," he said. "It doesn't mean that I will be leaving the country, but I will just be working on some new things for you guys, para sa inyong lahat."