Gab Valenciano left his followers worried after informing them on social media that he got into a motorcycle accident over the weekend.
Gab shared an update on his Instagram story and said that he is still recuperating in a hospital with a sprained ankle and cervical sprain/spasms.
"Another rider came out of nowhere and hit me from the rear, so I violently veered towards the barrier, flew across a 10 ft. drop and finally was stopped by hitting a tree," he shared.
However, he still found himself lucky for it could have been a lot worse when it comes to racing.
"Can't complain and I'm thankful to God for protecting me still. Thank you to the emergency crew who put in the work to make sure I was okay. Will be back for round 3 next month stronger than ever," he said.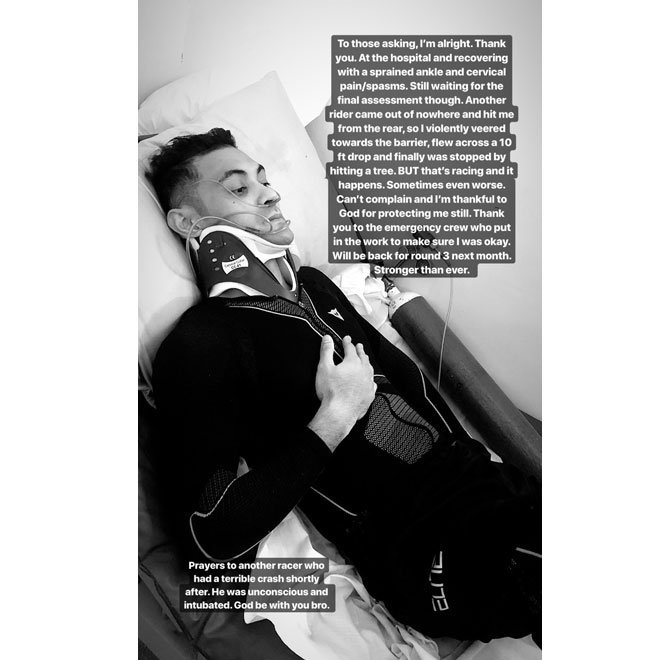 Photo credit: Gab Valenciano's Instagram story
Gab also prayed for another rider who "had a terrible crash" after his accident.
"He was unconscious and intubated. God be with you, bro."