Kathryn Bernardo and Ria Atayde took another trip to the tattoo shop to get a new set of matching ear piercings on Monday evening.
In a video shared by artist Juan Miguel Severo on his Instagram Stories, the two stars were accompanied by Kathryn's supportive mother Min Bernardo and her equally encouraging boyfriend Daniel Padilla, who willingly held his girlfriend's hands for comfort as she was getting her right ear pierced.
Aside from Kathryn, Juan Miguel also shared a close-up photo of Ria while getting the same rook piercing.
In February, Kathryn, Ria, and Juan Miguel, who became good friends after starring together in the award-winning film "The Hows of Us", similarly set friendship goals after getting matching piercings at the helix (and an additional lobe piercing for Ria, too).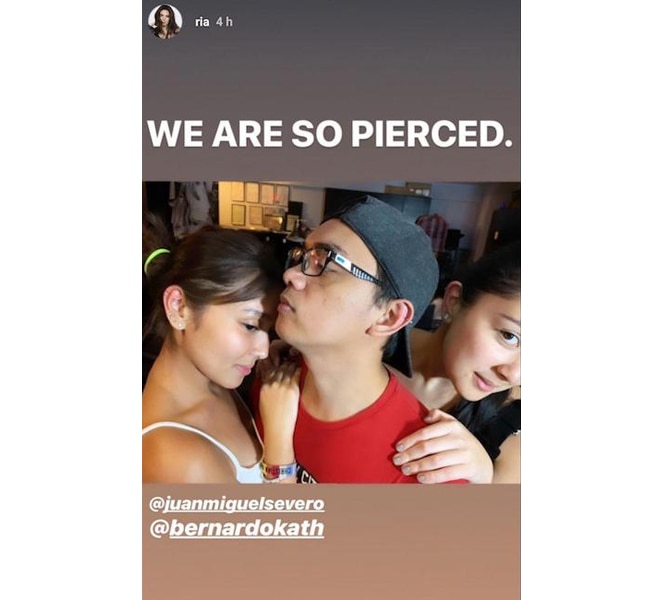 Photo credit: @ria on Instagram
For their second time, Kathryn and Ria got their ear pierced at Fiftyfive Tinta Pilipinas, a tattoo shop located in Diliman, Quezon City.