Earlier in May, American actor-director Bill Duke called the attention of Filipino actors Enrique Gil, Richard Yap, and Xian Lim through his Twitter account for a possible project.
"When you come to #LosAngeles stop by #DTLA for Lunch to discuss International #SpyMovie," he told the actors.
Fast forward to this day, the Hollywood star confirmed that his team met up with Enrique.
One netizen asked him, "While you're in LA, maybe… just maybe. Does the offer still stand for that international spy movie?" to which he answered, "Yes, our team members met with [Enrique]'s management in Los Angeles."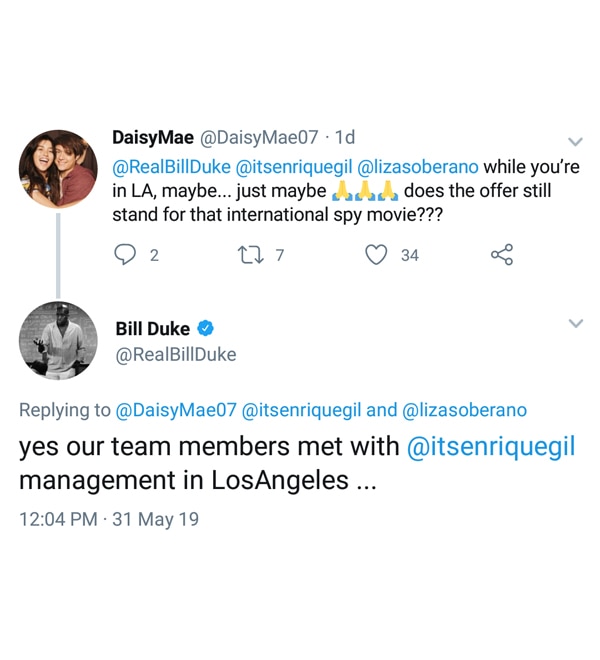 No other details have been disclosed yet.
Bill is best known for his roles in films such as Commando and Predator alongside Arnold Schwarzenegger and directing the movie Sister Act 2 starring Whoopi Goldberg