As if Enrique Gil, Xian Lim, and Richard Yap received an unexpected offer from American writer, director, actor, and producer Bill Duke via Twitter.
Duke, who is best known for his roles in films such as Commando and Predator alongside Arnold Schwarzenegger and directing the movie Sister Act 2 starring Whoopi Goldberg, tweeted Gil, Lim, and Yap: "When you come to #LosAngeles stop by #DTLA for Lunch to discuss International #SpyMovie."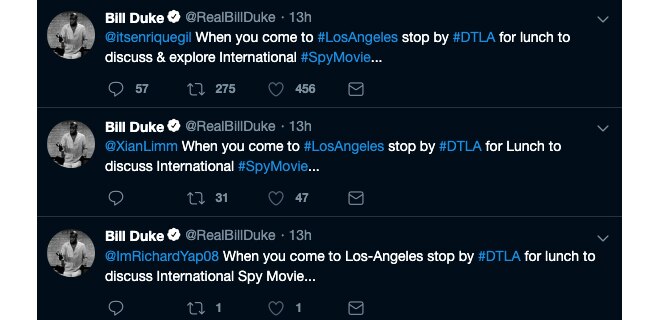 As of this writing, it is still unknown what kind of film he is set to propose to them. Likewise, it is not yet clear how Duke learned of the Pinoy actors.