Pia Wurtzbach reunited with fellow beauty queen Olivia Jordan at the 20th anniversary gala of Smile Train in New York last Thursday, May 2 (US time).
On Instagram, the Filipino-German stunner said that she's happy to have seen Olivia again. The two were last reported to have gotten together in a similar event in September 2016.
"So happy to be reunited with you, Liv! At the 20th anniversary gala of Smile Train. Thank you [Paul Shugart] (President of the Miss Universe Organization) for choosing me and [Olivia] to accept the award from [Smile Train] on your behalf," she said.
"We did the Smile Train event at Capitale in NYC. A place where we did a couple of events back in 2016. So you can imagine how this trip gave us some major feels! You're glowing more than ever, Liv! See you very soon in LA!," she added.
"This trip was the best except that it was way too fast," remarked the former Miss Universe USA in the comments section. "The nostalgia is so real! Love watching you kill it from afar but it's way more fun to get to celebrate with you. Can't wait to see you in LA!"
Oliva, for her part, also penned a brief but sweet message for Pia in a separate post on her page.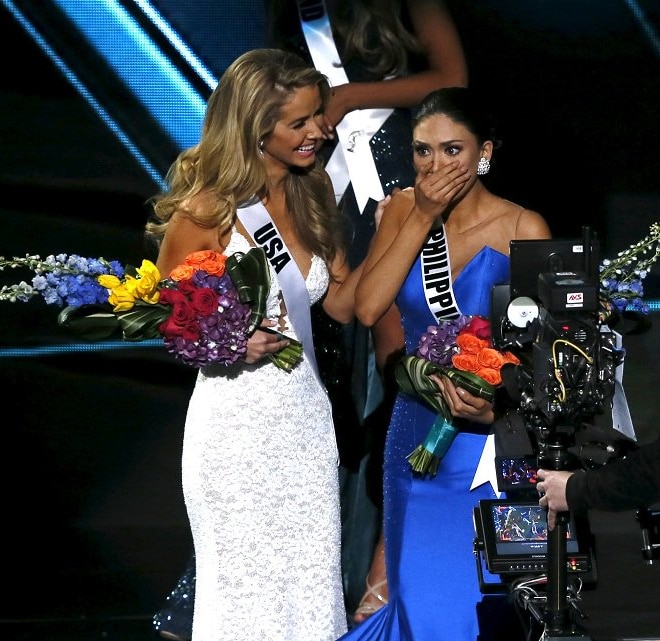 Photo credit: sa.kapamilya.com
"There's never enough time together nor enough words...but I hope you know how grateful I am to know you P. Missing you already NYC, [Pia, and Smile Train]," she said.
"Omg. Everyday I'm here I get the feels more and more. There's just something about this trip that made it a bit harder to say goodbye. I missed you, Liv! I loved our moment together at Smile Train. It brought back so much memories. Ok I'll stop there I don't want to cry. See you again soon in LA," replied the former 'World Dance PH' host.
Both contended in the prestigious Miss Universe in 2015. Pia was crowned as the titleholder, while Olivia, who represented her home country USA, finished in third place.