Winwyn Marquez, born Teresita Ssen Marquez, has added another achievement under her belt after finally completing her teaching program from a renowned international school on Wednesday, May 29.
The 27-year-old beauty queen, who earlier finished her bachelor's degree in Marketing Management, took up the teaching certificate program to fulfill her longtime dream of becoming an educator.
"Southville International School and Colleges touched my life and now it's my turn to touch the lives of other people through teaching. It has always been a dream of mine to become a teacher and now I'm one step closer," she wrote in a caption on Instagram.
"BSBA Major in Marketing Management (SBCA) 2012, Reina Hispanoamericana 2017, now... Teachers Certificate Program (SISC) 2019," she added.
There to show support for her sister was Maria Maal, who is among the four children of seasoned actors Joey Marquez and Alma Moreno.
Meanwhile, Winwyn happily shared a few snaps from her second graduation through her Instagram Stories.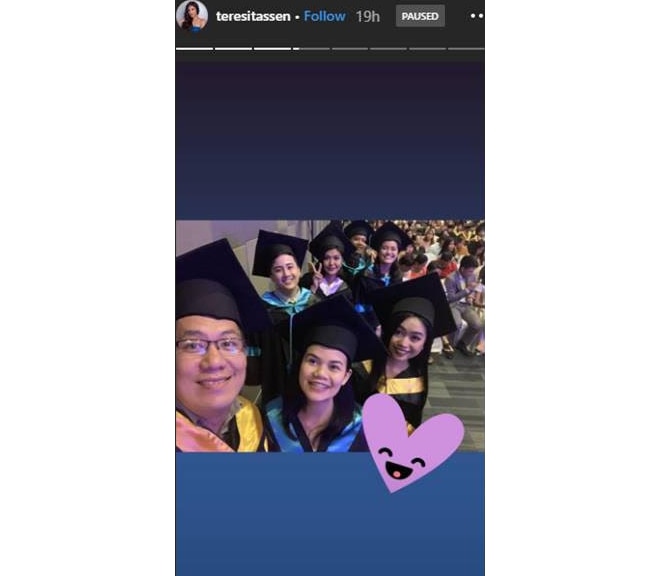 In an online feature, Southville International stated that Winwyn is also an alumna of their Basic Education Program.