Was it really Mon Confiado who just guested on It's Showtime's dating segment 'KapareWho'?
This was the question of many as the seasoned actor went viral on Twitter following a man closely resembling Mon joined the said match-making game on Tuesday, May 28.
Although his face was hidden behind a mask, netizens suspected that the contestant, who went by the nickname "Bampira Usog", was indeed Mon based on his facial features, build, and voice.
However, since he wasn't picked by either of the female contestants, netizens had to wait until the next episode of "KapareWho" to confirm whether or not "Bampira Usog" was the "Heneral Luna" star.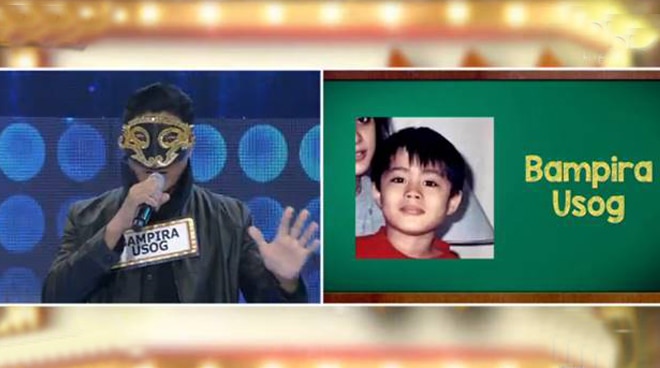 Come Wednesday, the revelation of "Bampira Usog" sure didn't disappoint.
After he was picked by a female contestant, who went by the name "The Way You Make Me Film", the man finally had the chance to remove his mask and revealed himself as, much to the audience's delight, none other than Mon.
Coincidentally, "The Way You Make Me Film" was former actress Pamela Ortiz, who happened to be Mon's co-star in the 2000 film Anghel dela Guardia.
Watch the video below:
Aside from Mon, other stars who have guested on "KapareWho" included Wowie de Guzman, Jeric Raval, and Carlos Agassi.