With many of Apl.De.Ap's fans in the Philippines yearning for his presence, the Black Eyed Peas member's performance at Coca-Cola's free indoor summer concert definitely brought smiles to their faces when he set foot on stage
Joining him on stage for what felt like was a homecoming welcome was KZ Tandingan who performed with him a song they previously worked on together for Coke Studio Season 2.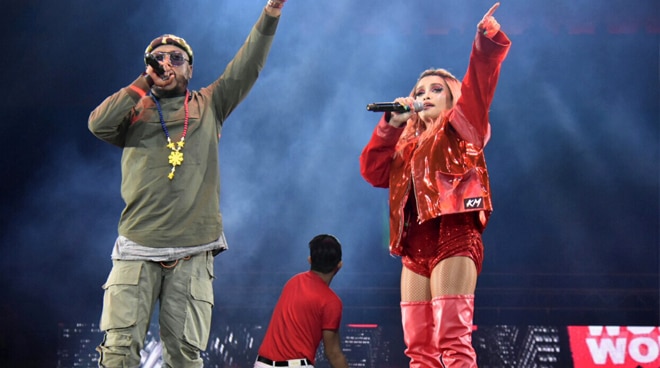 But the former The Voice of the Philippines coach, in an attempt to get reach out to his fans, tried to climb his way up by standing on top of the steel barricades located on both sides of the stage.
Unfortunately, when he finally got to the left side facing the entrance of the arena, Apl.De.Ap lost his balance and fell off the spot he was standing on and eventually landed on the audience.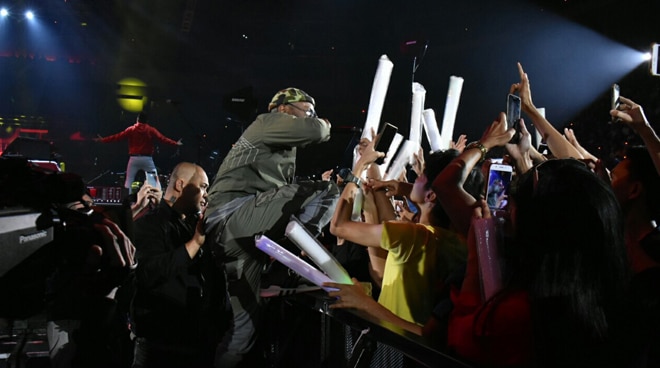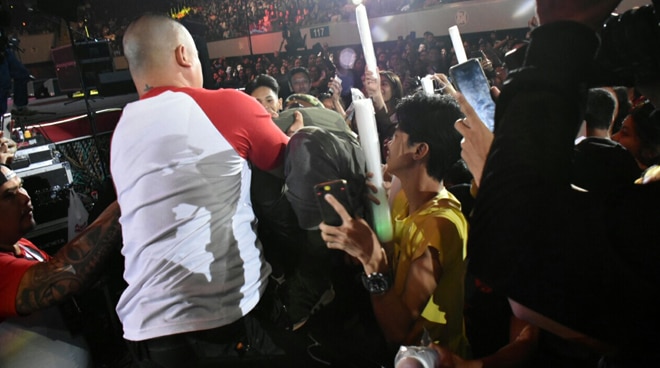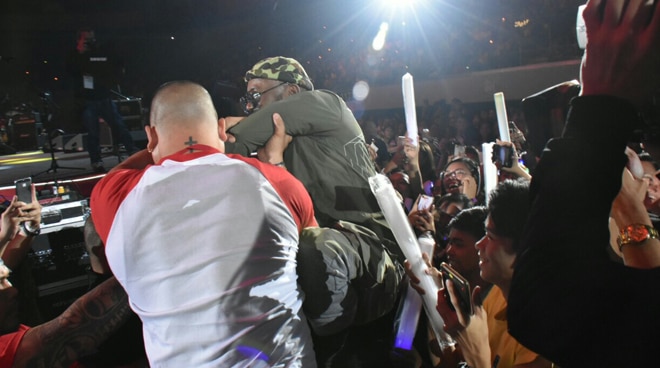 As of this writing, no injuries have been reported from the incident. Meanwhile, Apl.De.Ap managed to finish his performance.