In light of the much-talked about Darna issue, Cong. Lucy Torres-Gomez could not help but share her daughter's old photo wearing the super heroine's costume.
"She wore (the costume), and so she was. Darna!" she captioned the photo.
Juliana, who's already 18 years old, was quick to comment on her mom's pots.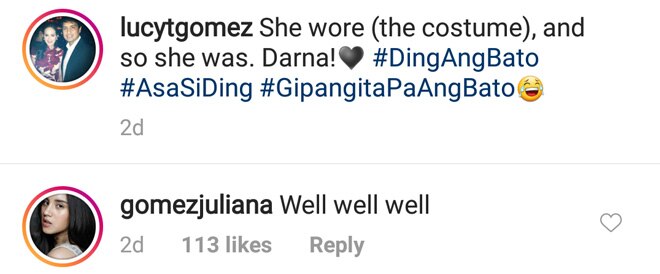 With already 51,000 likes, netizens also commented that Juliana can also audition for the role.