Shortly after confirming their dating status, Arjo Atayde and Maine Mendoza flew to Taiwan to celebrate the actress' 24th birthday.
A scoop from a fan account who goes by the username @everythingarmaine on Instagram revealed that the two were accompanied by Maine's handler, Michael Uycoco.
Based on photos currently circulating online, Arjo and Maine went to visit the little town of Shifen, where they happened to run into a small group of Filipino fans during their tour.
Both Arjo and Maine also shared a number of snaps from their Taiwan trip on social media.
On Sunday, Arjo made headlines after taking to his Instagram to greet Maine on her birthday. He told her, "My reason for being. Happy birthday to my main."
READ: Arjo to Maine: 'Happy birthday to my main'
After months-long speculations on their relationship, both parties have confirmed that they have been "exclusively dating" for a while now. Arjo made his announcement during a press interview for his latest film TOL.
"What you see is what you get. We're dating, I'm happy. Hanggang doon na lang po muna tayo," he said.
Meanwhile, Maine opened up about her involvement with Arjo in a new blog entry talking about the current state of her love life.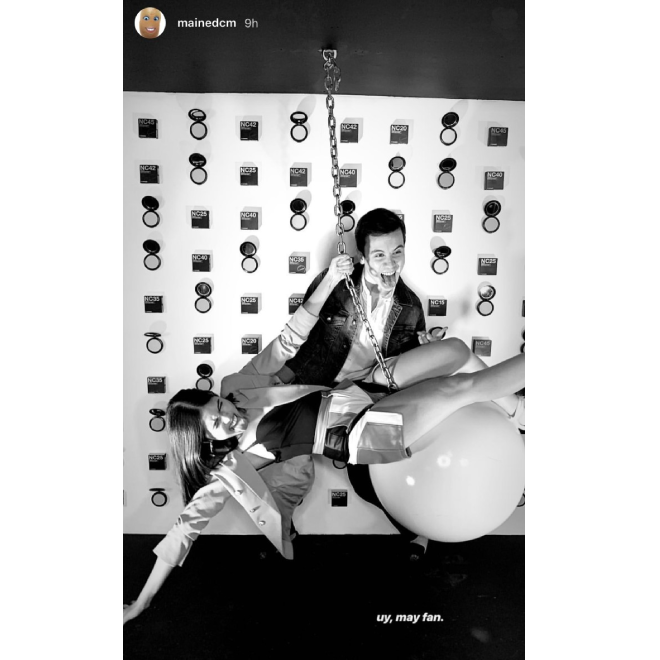 READ: Maine Mendoza reveals Arjo Atayde is the first man she has introduced to her parents
"It's true, I am dating Arjo Atayde. … I wouldn't deny that our friendship is growing deeper this time. He always goes out of his way to make me extra happy and actually puts in effort in everything he does. I appreciate everything he does for me and I am happy that I get to experience such wonderful things.
"He has met my family and friends on multiple occasions. He went to our house in Bulacan to personally talk to my parents and tell them that he has nothing but good intentions for their daughter," she said, adding that it was, in fact, her first time to introduce a guy to her parents Teodoro and Mary Ann Mendoza.
Read her full statement below: