Singer Pops Fernandez took to Instagram to share her special message to her former husband Martin Nievera, who turned 57 today, February 5.
"We have surpassed and hurdled a lot, and yet thru it all we have remained friends," she began. "God has indeed a reason for everything!"
It's to be recalled that the two had been together as a couple for over a decade before ultimately calling it quits in the late '90s. However, despite having their marriage annulled, both Pops and Martin have managed to remain friends. Together, they have two sons named Robin and Ram.
"You are such a generous giver and yet sometimes you forget to give to yourself. You always give more than 100 percent when you perform, and you are never selfish with your artistry," she continued. "If the people only knew how much heart and soul you give in every performance. That no performance is ever too small nor too big. You are meant to be on stage. That is your way of touching everyone's heart. The stage is your world and music is your being."
Pops, who was among the original hosts of longtime Sunday variety show ASAP, said that the program should give Martin the recognition he deserves for being its pioneer.
"I wish ASAP can give you a statue cos not only did you think of its name, not only is it on the day of your bday, you really are truly the only original host that remained," she said. "There is only one you."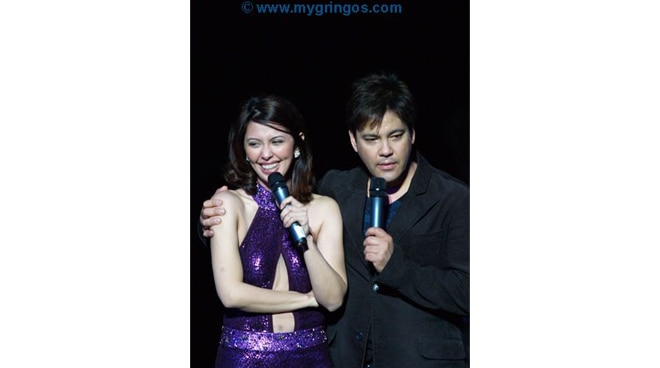 Image courtesy: fanpix.famousfix.com
Not only have Martin and Pops remained as friends, but also close colleagues in show business, having done memorable concerts together as the Concert King and Queen even after their separation.
Their 'Missing You' concert in 2009, for one, drew tears from the audience after they exchanged their 'Now Vows' right on stage with which they looked back on their happy memories as a married couple.
"We'll show them the true meaning of love regardless of the situation that we've been through," said Pops to her former husband. "That there's still a happy ending when they do decide to find the one they'lllove."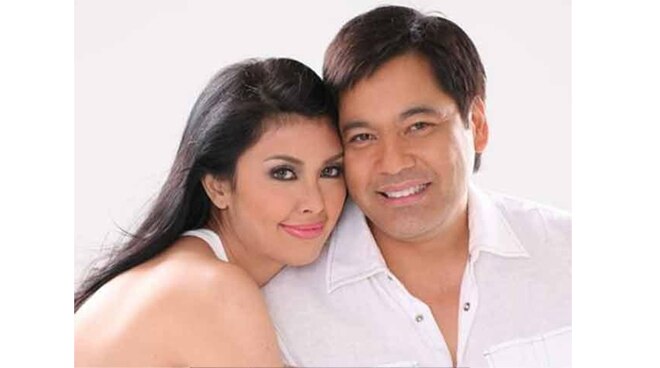 Image courtesy: newsfeed.ph
Due to insistent demand from fans, the two reunited for another concert in 2010 in time for Valentine's Day titled 'One A-more Time'. The following year, Pops and Martin did yet another show with their good friend and fellow performer, Ai-ai Delas Alas, 'Three's A Company', which was held in California.
After this came their 'Twogether' tour in Toronto and Calgary in 2012, followed by a release of their first collaboration album titled 'No More Words', produced by their son Robin.