Philippine pride TNT Boys, comprised of Keifer Sanchez, Mackie Empuerto, and Francis Concepcion, flew to Los Angeles, USA today, February 18, to prepare for their guest appearance on the American talk show The Late Late Show with James Corden, a source confirmed to Push.
According to the source, they are scheduled to shoot the episode this week. The airing date is yet to be announced.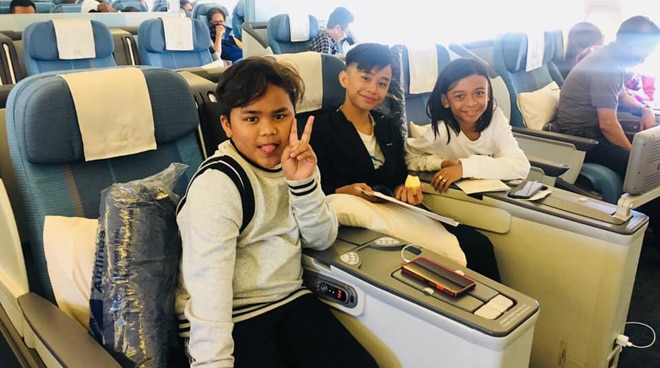 Photos credit: TNT Boys Facebook Page
The TNT Boys continue to wow the world stage with their impressive vocals. Apart from their local guest appearances, the trio previously appeared in the Little Big Shots franchises in the US, UK and Australia. Early this month, they became contestants in the new CBS reality show The World's Best. They were also recently featured in BBC.
WATCH: TNT Boys are back on Little Big Shots US
READ: Hollywood star Drew Barrymore wowed by TNT Boys' performance in "The World's Best"