All is well for celebrity sisters Gretchen and Claudine Barretto.
At least, that's how it appeared on Claudine's recent Instagram live video, during which the Barretto siblings — who were got involved in another highly publicized controversy early this year — were spotted cheerily hanging out at home.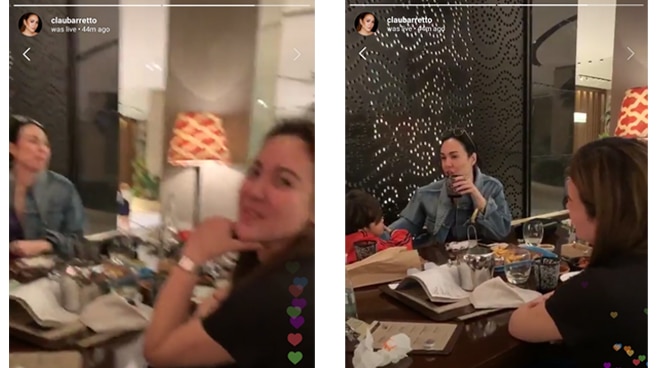 This comes after La Greta started following Claudine on Instagram early in February, leaving netizens to assume that the sisters have since patched things up between them.
READ: LOOK: Claudine Barretto starts following Gretchen Barretto on Instagram
Moreover, Gretchen took to her Instagram Stories to share a similar snap to Claudine's post, hinting that the two were together in what the latter said was a "staycation".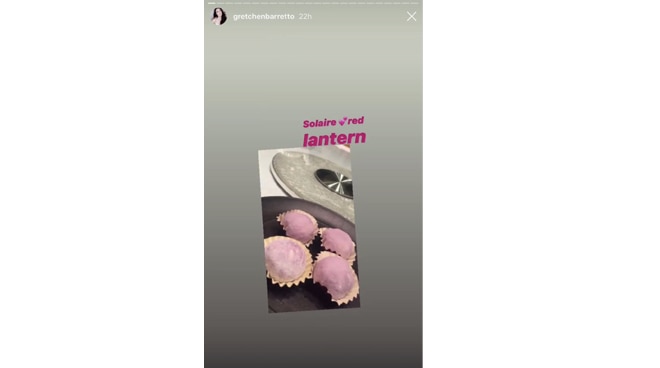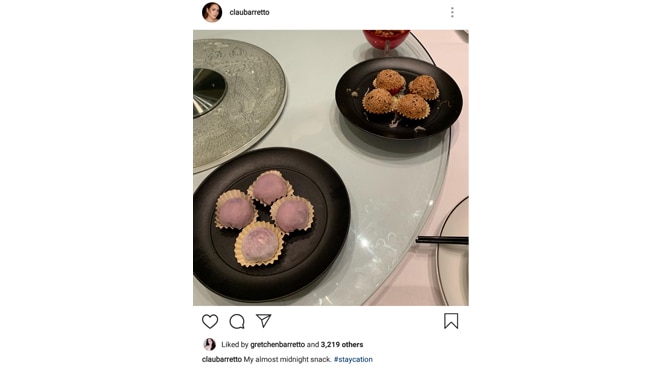 In January, Claudine became involved in the controversial tiff between her sister and the Queen of All Media Kris Aquino, following Gretchen's accusations that the TV host-turned-vlogger approached not only Claudine but also her estranged parents to offer that they team up against her.
"What's this I heard from inside her camp? She called up Claudine to tell my parents that she will file a case against me &and put me to jail and asked them for help in destroying me," she said in a previous Instagram post.
READ: Gretchen Barretto accuses Kris Aquino of teaming up with Claudine Barretto to help take her down
*Photos credit to Fashion Pulis